U.S. September Auto Sales Fall Less Than Expected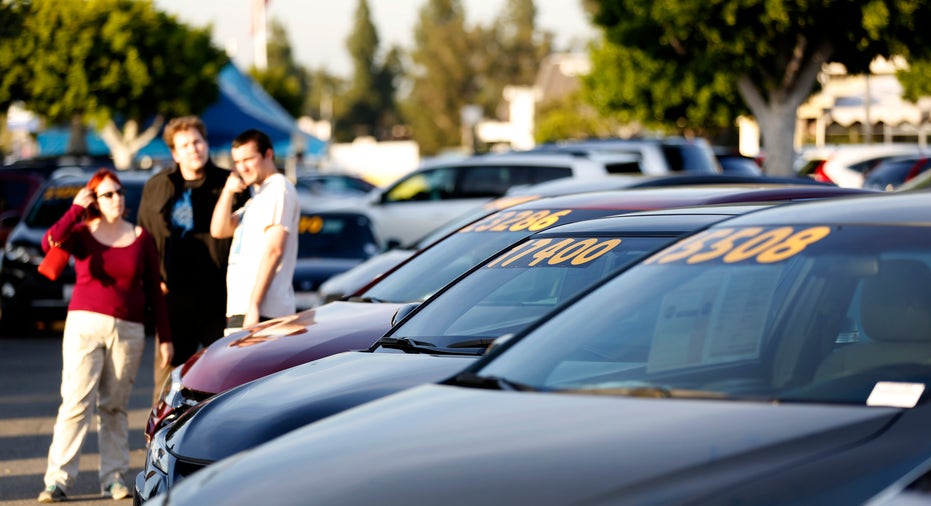 U.S. auto sales tapped the brakes in September, with the top three auto makers reporting declines, despite efforts to keep dealer lots stocked and lure more car shoppers with sweetened incentives.
General Motors reported sales slipped 0.6% to 249,795, amid a planned pullback in fleet deliveries. Retail sales, meanwhile, edged 0.3% higher to 204,449.
Ford Motor's sales skidded 8.1% to 203,444, dragged by a 21% decline in fleet sales, which the company said it planned to front-load this year.
Fiat Chrysler Automobiles said sales edged down 0.9% to 192,883 vehicles. The Jeep brand, which has largely driven the U.S.-Italian auto maker's results over the past year, posted a rare decline -- 3% -- as the Compass, Cherokee, Renegade and Wrangler all fell sharply.
Toyota Motor said its U.S. sales rose 1.5% to 197,260 for the month, as a 13% uptick in truck sales outweighed a 9.2% drop in car sales. At Nissan Motor, too, a 19% jump in truck sales offset a 5.8% decline in cars, lifting overall sales for the month 4.9% to 127,797 vehicles.
Industrywide, U.S. light-vehicle sales are expected to have declined nearly 1 % compared with the same month in 2015, according to a J.D. Power forecast, despite auto maker efforts to put more supply on lots and jack up sales incentives. Retail sales, which strip out sales to fleet buyers, are seen dropping 1.4%--the fifth decline in the past seven months, the firm predicts.
Analysts polled by The Wall Street Journal expect about 1.4 million vehicles sold in September, the first time since February that less than 1.5 million have been sold in a month. Forecasts call for a seasonally-adjusted annual sales rate in the range of 17.4 million to 17.6 million, representing potentially one of the stronger SAARs of 2016 but a notable decline from the 18-million SAAR from September 2015.
Auto makers ratcheted up deals in September, with J.D. Power estimating spending on rebates and discounts nearly reached $4,000 per vehicle sold on average and outpaced the previous single-month incentive level by nearly $200 per car.
Kelley Blue Book estimated the average transaction price for a light vehicle sold in the U.S. was $34,372 in September, a 2.5% increase from a year ago.
The pace of U.S. auto sales is slowing after more than six years of steady growth. Analysts have suggested the market has hit peak demand and industry volume through nine months is likely tracking only slightly ahead of 2015's record results.
"There's good reason to believe that they've hit a high plateau," said Edmunds.com analyst Jeremy Acevedo. "There's still a possibility that the industry can deliver record full-year sales but, at the very least, auto makers can feel good that sales are consistently hovering at or around last year's record levels."
Low interest rates, cheap gasoline prices and favorable employment trends have kept car shoppers active, company executives and dealers say.
"In absolute terms, the industry is performing at an exceptional level," Deirdre Borrego, general manager of J.D. Power's automotive data and analytics, said. However, "with the rate of growth slowing, leading indicators are pointing to challenges ahead."
North American car and light-truck production is booming, hitting an all-time August record, according to WardsAuto.com. That left dealer inventory at a multiyear peak, setting the stage for a sustained period of generous incentives.
Write to Anne Steele at Anne.Steele@wsj.com