U.S. Senate Rejects Gun-Control Measures After Orlando Shooting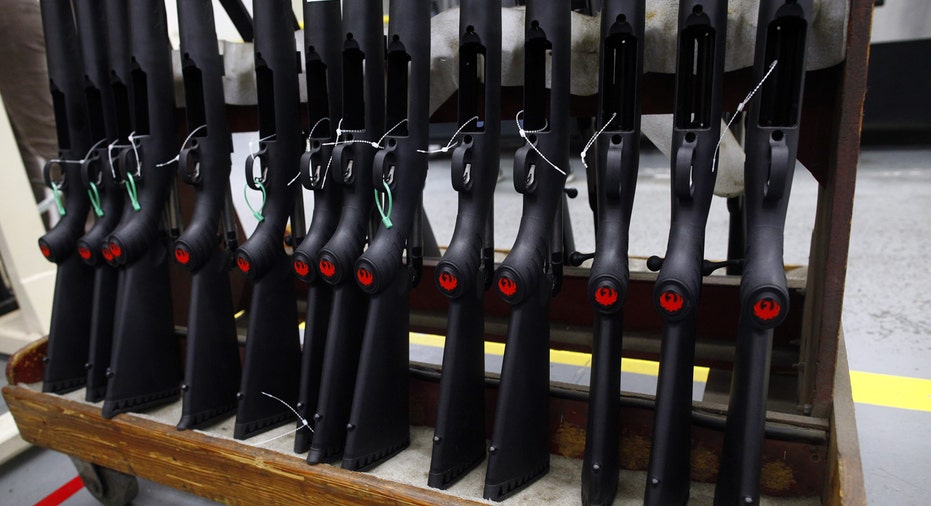 The U.S. Senate on Monday rejected four measures restricting guns after last week's mass shooting in an Orlando nightclub, although lawmakers were still trying to forge a compromise that could keep firearms away from people on terrorism watch lists.
In a familiar setback for gun control advocates, all four of the measures to expand background checks on gun buyers and curb gun sales to those on terrorism watch lists - two put forth by Democrats and two by Republicans - fell short of the 60 votes needed for passage in the 100-member chamber.
The deadliest mass shooting in modern U.S. history last week had intensified pressure on lawmakers and spurred quick action, but the gun-control measures lost in largely party-line votes that showed the lingering political power in Congress of gun rights defenders and the National Rifle Association.
Republicans and their allies in the NRA gun lobby said the Democratic bills were too restrictive and trampled on the constitutional right to bear arms.
"Our colleagues want to make this about gun control when what we should be for making this about is the fight to eliminate the Islamic extremism that is the root cause for what happened in Orlando," said Republican Senator from Texas John Cornyn.
Democrats attacked the Republicans' plans as too weak.
"Why is it we would go through such incredible scrutiny to board an airplane to protect me against terrorist, and yet we have no scrutiny of the people on the terrorist watch to be able to buy a gun?" Democratic Senator Barbara Mikulski of Maryland said.
Gun control efforts failed after mass shootings at an elementary school in Newton, Connecticut, in 2012 and a conference center in San Bernardino, California, in 2015. But some senators see resistance to gun restrictions softening as national security looms larger in the debate.
The Orlando gunman, Omar Mateen, pledged allegiance to the militant group Islamic State as he killed 49 people in a gay nightclub.
"It hurts something awful when you lose someone, but it gets worse when your leaders are silent, are totally silent, in the face of your personal horror,"said Murphy, who led a 15-hour filibuster last week to draw attention to the effort to restrict guns.
A Reuters/Ipsos poll conducted last week found that 71 percent of Americans favor at least moderate regulations and restrictions on gun sales. That compared with 60 percent in late 2013 and late 2014.