U.S. Senate Embraces iPhone, Samsung as BlackBerry Phone Withers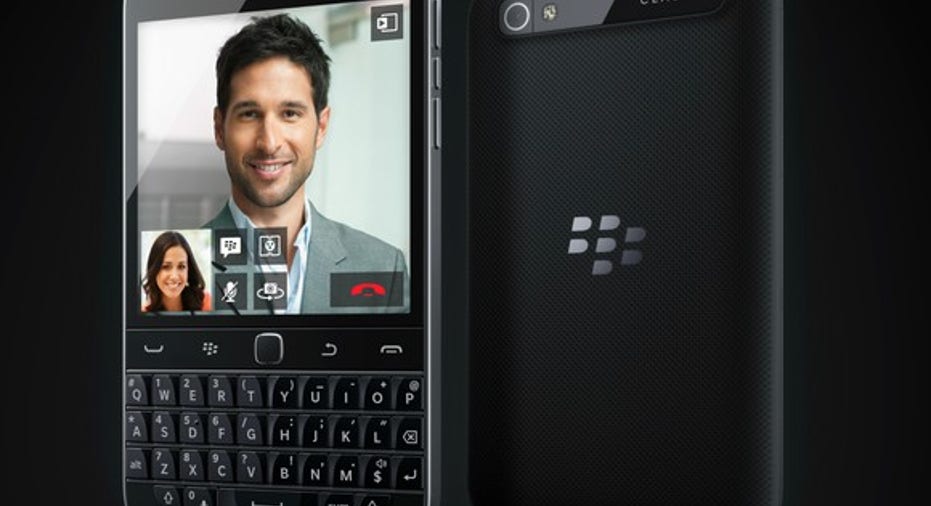 The BlackBerry Classic features the company's trademark physical keyboard. Image source: BlackBerry.
For years, security concerns have forced American politicians to use outdated BlackBerry phones long after the vast majority of people have moved on from them. It's as if our highest elected officials were forced to wear Crocs while saying "talk to the hand," long after any self-respecting person would have done either.
Even as BlackBerry fell to about 0.2% global market share in Q1 of this year 2016, the company maintained its government contracts. This put politicians like Hillary Clinton and President Barack Obama -- along with the United States Senate -- in a position where, while regular citizens could embrace the latest Apple iPhone or Samsung Galaxy device, our top leaders had to carry around 2007's must-have phone.
Finally, however, that has changed and the U.S. Senate has sent a memo to the staff of its members which opens the door for Apple and Samsung.
What does the memo say?
The changes being implemented in the Senate phone policy will move U.S. senators from being the guys and gals still doing Austin Powers impressions or talking like Borat to something a little more modern (perhaps quoting Kevin Hart jokes). It's a big, long-overdue move that ends an era.
BlackBerry, which peaked with just-over 20% global market share in 2009, had held onto government contracts due to its well-earned reputation for security. That continued in recent years even as the company lost its stranglehold on business users and largely transitioned away from phones into software.
In the policy memo, which Politico published in its entirety, the Mobile Communications Services office said that it had been informed that BlackBerry has discontinued all OS 10 devices (Q10,Z10, Z30, Passport, and Classic). The company later denied that it has discontinued the OS 10 phone in a statement to CrackBerry, but that does not change that senators can now use certain Apple and Samsung models.
The memo from Mobile Communications Services noted that BlackBerry "is committed to maintaining their support of our devices to include uninterrupted warranty and technical support." It also noted that it had limited stock of the BlackBerry devices and pointed out that "offices wishing to make the transition from BlackBerry devices to other platforms" could switch to Samsung's S6 models or iPhones (with the new iPhone SE being mentioned).
Nothing was specified in the memo as to whether the newer Samsung S7 phones are supported or if higher-end iPhones could be used.
This is not the end for BlackBerry
While nostalgia or a desire to recapture past glory has kept the company in the phone business, BlackBerry has been working for years to transition away from that market. CEO John Chen has openly talked about being willing to exit the phone market and he seemed frustrated at the company's continued identification with a product line which is no longer its core offering, Reuters reported.
"Despite my best efforts to tell the world I'm a lot more than just a phone company, every question I ever get is about phones," Chen said in late June.
He did note that he expected to meet a self-imposed September deadline to make the company's handset division profitable. BlackBerry made slightly more software and licensing revenue ($166 million) in its fiscal Q1 2017 (ended May 31, 2016) than it did device revenue ($152 million). The company now offers a phone running Android and Chen has said he is willing to license its handset technology rather than manufacturing it on its own.
The loss of U.S. government exclusivity, however, marks the final domino falling in what was once an impressive empire. It's hard to remember, but before iPhone became something people lined up for in advance of a new model's release, having a BlackBerry was a status symbol.
Long after it lost that status it kept its reputation for security, which made it the official phone of the U.S. government (though it was never actually called that). Now, while BlackBerry handsets may exist in some fashion, another nail has been placed in the coffin of the company's proprietary operating system. It was a good run, one that maybe should have gone on longer, but the BlackBerry as an elite phone is now no more, with its last bastion of exclusivity finally falling.
The article U.S. Senate Embraces iPhone, Samsung as BlackBerry Phone Withers originally appeared on Fool.com.
Daniel Kline has no position in any stocks mentioned. He had a BlackBerry a lot longer than he should have. The Motley Fool has no position in any of the stocks mentioned. Try any of our Foolish newsletter services free for 30 days. We Fools may not all hold the same opinions, but we all believe that considering a diverse range of insights makes us better investors. The Motley Fool has a disclosure policy.
Copyright 1995 - 2016 The Motley Fool, LLC. All rights reserved. The Motley Fool has a disclosure policy.