U.S. seeks funds tied to North Korea from eight big banks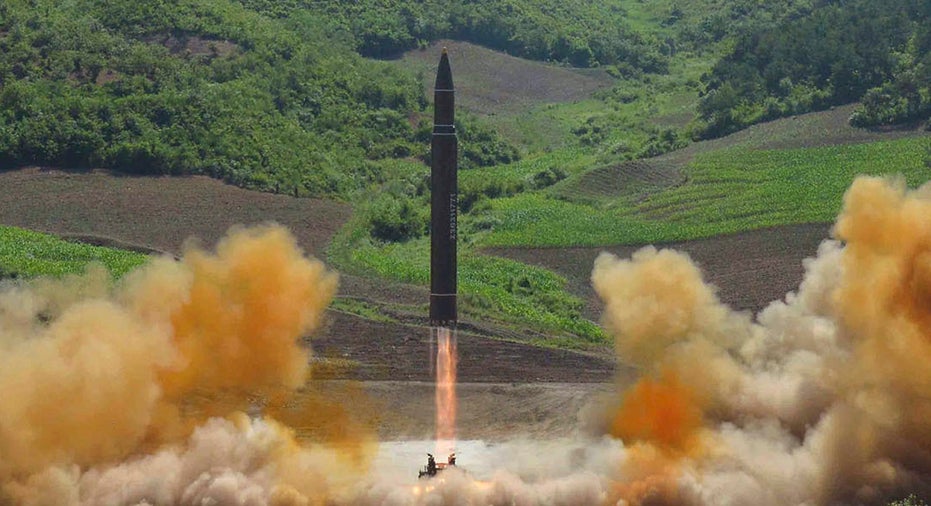 U.S. authorities have tried to seize millions of dollars associated with several companies that deal with North Korea, including the country's military, from eight large international banks, according to court filings made public on Thursday.
The effort was revealed two days after North Korea tested a long-range missile capable of reaching Alaska, ratcheting up tensions with the United States and adding to worries about North Korea leader Kim Jong-un's nuclear weapons plans.
Thursday's filings show that Chief Judge Beryl Howell of the federal court in Washington, D.C. on May 22 granted U.S. prosecutors' applications for "damming" seizure warrants against Bank of America, Bank of New York Mellon, Citigroup, Deutsche Bank, HSBC Holdings, JPMorgan Chase, Standard Chartered and Wells Fargo.
Prosecutors believe the banks have processed more than $700 million of "prohibited" transactions on behalf of entities tied to North Korea since 2009, including the period after Donald Trump was elected U.S. president, the filings show.
Some of the transactions were processed for Dandong Zhicheng Metallic Material and four affiliated "front" companies that prosecutors said tried to evade sanctions through transactions that would benefit North Korean entities, "including the North Korea military and North Korea weapons programs," according to the filings.
The filings did not say any of the banks knowingly violated sanctions against North Korea.
In her decision, Howell authorized warrants requiring the eight banks to accept incoming transactions but not allow outgoing transactions involving the five companies for 14 days, and thereafter to seize what they collected.
Howell, an appointee of President Barack Obama, overruled a federal magistrate judge's May 2 refusal to authorize the warrants, saying prosecutors had probable cause to obtain them.
She cited a government affidavit describing in "80 pages of detail" how the five companies conduct transactions "designed to conceal the true origin and destination" of funds being wired, "consistent with generalized patterns of North Korean money laundering" identified by multiple sources, including two North Korean defectors.
Dandong and the alleged front companies were not the named defendants in the court papers made public.
Bank of America, Deutsche Bank, JPMorgan and Wells Fargo declined to comment. The other banks had no immediate comment or did not immediately respond to requests for comment.
(Reporting by Jonathan Stempel in New York; Editing by Cynthia Osterman)