U.S. Profit Growth Pickup Could Justify Wall Street Rally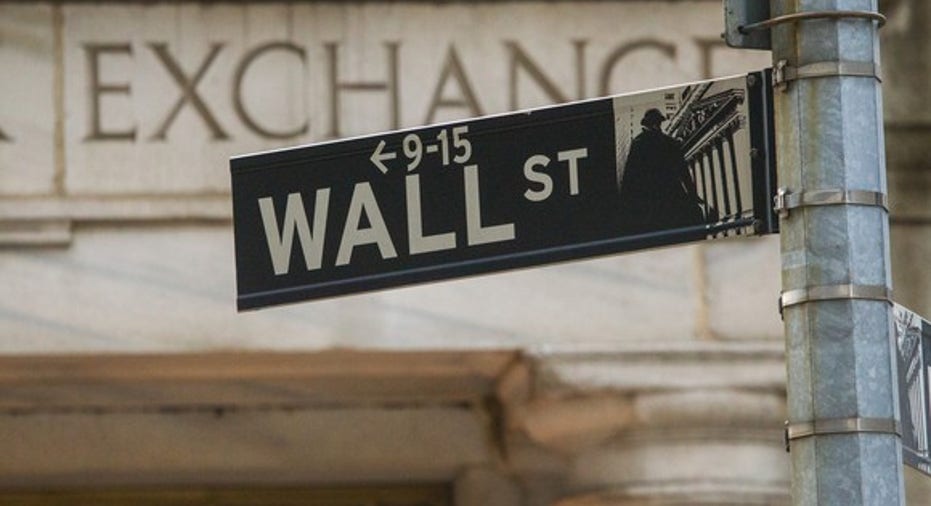 U.S. companies are set to report their strongest profit growth in two years, which could go a long way toward justifying Wall Street's record-breaking rally, say stock investors who anticipate many companies will top expectations.
Fresh from a year-long decline in quarterly profits, companies in the benchmark S&P 500 are expected to report their bottom lines grew by 6.2 percent in the fourth quarter, the latest Thomson Reuters data shows, the strongest growth since a 7.0 percent increase in the same quarter of 2014.
By most measures, the last quarter was a solid one for the wider U.S. economy. One key measure of health of the manufacturing sector, the Institute for Supply Management's (ISM) monthly purchasing managers' index, recently hit its highest level in two years, and the global economic outlook has improved as well.
At the same time, the number of fourth-quarter corporate outlooks above analysts' expectations is at the most they have been in years.
As a result, some strategists say, investors may see a larger-than-usual number of companies posting results that beat Wall Street's estimates in the weeks ahead.
"There's actually some positive momentum here in the fourth quarter. ... Wouldn't it be logical to assume that you'd also see that coming through in your corporate activity?" said RBC Capital Markets Chief Equity Strategist Jonathan Golub, who thinks current profit estimates do not fully reflect the economic improvement.
Results also will benefit from "easy comparisons" with year-ago numbers, said Richard Bernstein, chief executive and chief investment officer of Richard Bernstein Advisors in New York.
MOMENTUM FOR STOCKS
A substantial upside surprise to reported profits could provide more momentum for a stock market that has been on fire since the election of Donald Trump in November, and dampen worries that stocks are due for a pullback.
The rally to record highs for all three U.S. major stock indexes has pushed price-to-earnings multiples – a main valuation measure for equities – to their highest levels in a decade and well above historic norms.
The S&P 500 is trading at 17.1 times forward earnings, well above the long-term average of 15, Thomson Reuters data shows.
"It will move away some of the concerns that the market has moved too far, too fast," said Bucky Hellwig, senior vice president at BB&T Wealth Management in Birmingham, Alabama.
"Beating the Street" is a game most investors are aware of. More than 60 percent of corporate profit reports top analysts' estimates on average, even in down times, but data from RBC Capital Markets showed that percentage climbs to 70 percent or higher when the ISM index - which indicates growth when it rises above 50 - reaches into the mid-50s, where it is now.
According to Thomson Reuters data, S&P 500 companies have given or updated earnings guidance that was better than analysts' expectations 41 times so far for the fourth quarter, which is about 28 percent more than a year ago and the most since 2011.
Conversely, companies have given guidance below analysts' expectations 83 times for the quarter, down by about 15 percent from a year ago. Companies typically guide below expectations in any given quarter.
While a good chunk of those 41 companies said they expected cost cuts, restructuring or layoffs to improve their bottom-line numbers, some cited an improvement in conditions, a Reuters analysis of the outlooks showed.
For example, in November, the chief financial officer of railroad operator CSX, Frank Lonegro, said in a statement the company expects fourth-quarter earnings to be flat to slightly up, "as macroeconomic headwinds impacting the company's volume are moderating."
One big worry would be if the dollar continues to strengthen, which would dampen sales of U.S. multinationals, strategists said. The U.S. dollar index jumped 7.1 percent in the 2016 fourth quarter.
"That could be a monkey wrench in this whole story," said Bernstein. But "if the dollar stays stable - even if the dollar appreciates a little bit - earnings are going to improve in 2017."
(Reporting by Caroline Valetkevitch; Additional reporting by Noel Randewich in San Francisco, and Lewis Krauskopf, Chuck Mikolajczak, Sinead Carew and Rodrigo Campos in New York; Editing by Leslie Adler)