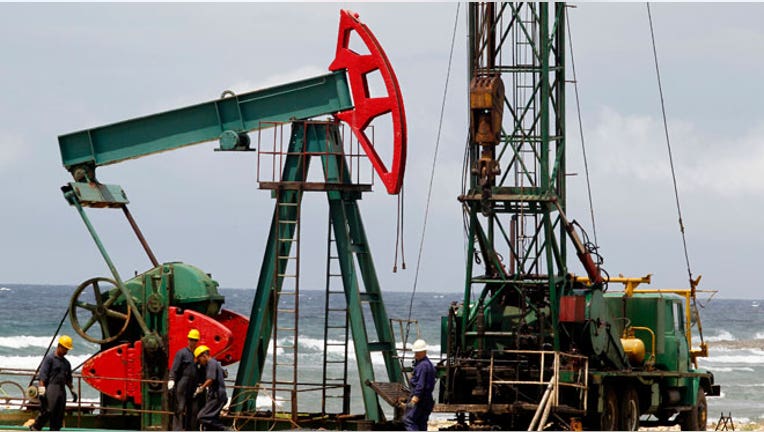 Oil eased below $112 a barrel on Thursday as a strike at French refineries curbed demand for crude and U.S. stockpiles rose, although supply outages in Africa underpinned prices.
Brent crude is heading for an annual average of $108.66 in 2013, the third-highest ever, supported by outages in Africa, the Middle East and the North Sea. Last year's average of $111.68 is the record, followed by $110.91 in 2011.
At 1101 GMT, Brent crude was down 31 cents at $111.59 a barrel after touching an intraday high of $112.12, the highest since Dec. 5. U.S. crude was up 1 cent at $99.23. Both markets were shut for Christmas on Wednesday.
"Today should be another slow trading day," said Olivier Jakob, an analyst at Petromatrix in Switzerland. "We will mainly focus on the continuation or not of the French refinery strikes."
On Tuesday, workers at three of Total's oil refineries in France voted to extend their strike for at least another 48 hours. The action, in addition to poor refinery margins, has weighed on European crude demand, say analysts.
Supply outages in Africa are also in focus. The government in South Sudan, which is threatened by civil war, has shut 45,000 barrels per day (bpd) of production, and export terminals remain closed in Libya, where output is around a tenth of the 1 million bpd it pumped in July.
"The North African uncertainty is supporting Brent," said Masaki Suematsu, manager of the energy team at brokerage Newedge Japan. "Most of the news is bullish and the market volume is very thin so prices tend to move higher."
Tribal leaders will hold more talks on reopening ports in eastern Libya but the government will not negotiate with protesters blocking them, the prime minister said.
In South Sudan, production has dropped to 200,000 bpd after fighting shut down fields in Unity state, the oil minister said, although output in Upper Nile state, where most of South Sudan's oil is extracted, remained unaffected.
While outages have supported prices this year, higher production and subdued demand growth could depress Brent to an average of $103.50 in 2014, according to analysts in a Reuters survey.
In other supply developments, U.S. crude stocks unexpectedly rose by 716,000 barrels last week as refineries boosted output, a report from industry group the American Petroleum Institute said on Tuesday.
Traders will be looking to the U.S. government's Energy Information Administration report to confirm the trend. The data is due on Dec. 27 at 11:00 a.m. EST (1600 GMT), delayed from its usual Wednesday release by the Christmas holiday. (Reporting by Florence Tan and Alex Lawler; Editing by John Stonestreet)