U.S. Oil Prices Fall Ahead of Inventory Data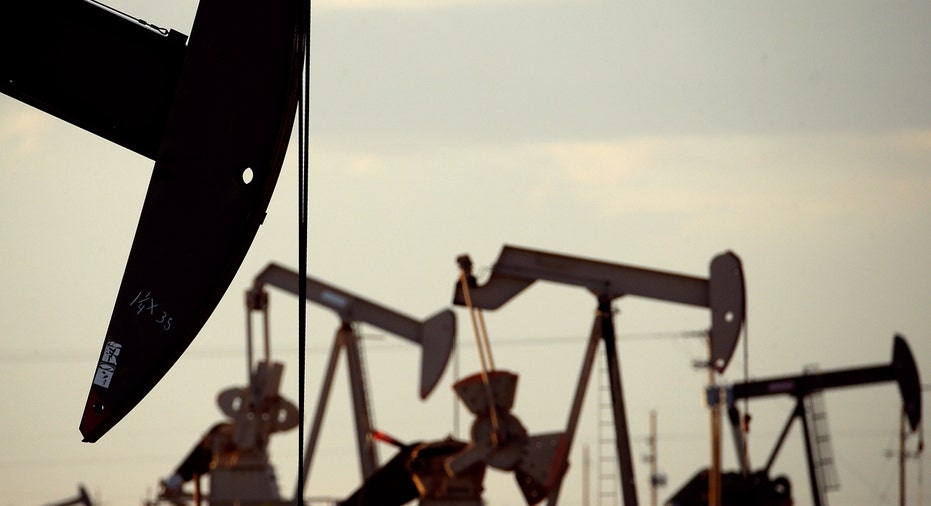 U.S. oil prices slid Tuesday on expectations that U.S. inventory data would show stockpiles of crude oil and refined products at a record high.
Prices erased some losses late in the session, with gasoline and diesel prices turning positive, on a report that a major pipeline had closed some of its lines.
Light, sweet crude for October delivery settled down 85 cents, or 1.8%, at $45.83 a barrel on the New York Mercantile Exchange. The October contract expired at settlement Tuesday. The more-actively traded November contract fell 60 cents, or 1.3%, to $46.36 a barrel.
Oil prices have traded in a tight range for several weeks, as falling U.S. production supports the market but concerns about global demand weigh on prices.
On Tuesday, worries about Chinese growth sent global markets reeling. Investors are waiting on the Caixin manufacturing activity reading for September. China is the No. 2 consumer of oil after the U.S.
The Caixin reading "could be the catalyst for another leg lower here, if it's a disappointment," said John Kilduff, founding partner of Again Capital. "This market's struggling with the rest of the markets' concerns about what the outlook is here for the economy and the worries over demand going forward."
Oil prices have been moving in tandem with the stock market more than usual, as fears about global economic growth prompt investors to flee riskier assets in favor of safe-haven investments like bonds.
"To some degree, we're getting our clues from the stock market," said Elaine Levin, president of energy brokerage Powerhouse. "All eyes are on China, trying to gauge what their demand will be like."
Analysts say global demand has to strengthen further or production has to continue to decline to shrink the global glut of crude.
The U.S. Energy Information Administration is expected to report tomorrow that crude-oil supplies fell by 100,000 barrels last week, but inventories of gasoline and distillates rose, according to a Wall Street Journal survey. The distillate category includes heating oil and diesel fuel.
The American Petroleum Institute, an industry group, is scheduled to release its inventory data for the same period later Tuesday.
As of Sept. 11, total U.S. stockpiles of crude oil and refined products stood at a record high, according to the EIA.
On Tuesday afternoon, refined-product prices turned positive on news that Colonial Pipeline Co. shut two of its lines late Monday after detecting a gasoline odor. The pipeline hasn't announced a restart time. Colonial Pipeline is a main artery for shipping refined products, including gasoline, diesel and jet fuel, from the Gulf Coast to the East Coast. A prolonged outage could limit fuel supplies on the East Coast.
Gasoline futures settled up 1.33 cents, or 0.9%, at $1.4164 a gallon. Diesel futures rose 1.8 cents, or 1.2%, to $1.532 a gallon.
Brent, the global benchmark, rose 16 cents, or 0.3%, to $49.08 a barrel on ICE Futures Europe.
Dan Molinski contributed to this article.
(By Nicole Friedman)