U.S. Oil Prices End 2015 Down 30% for the Year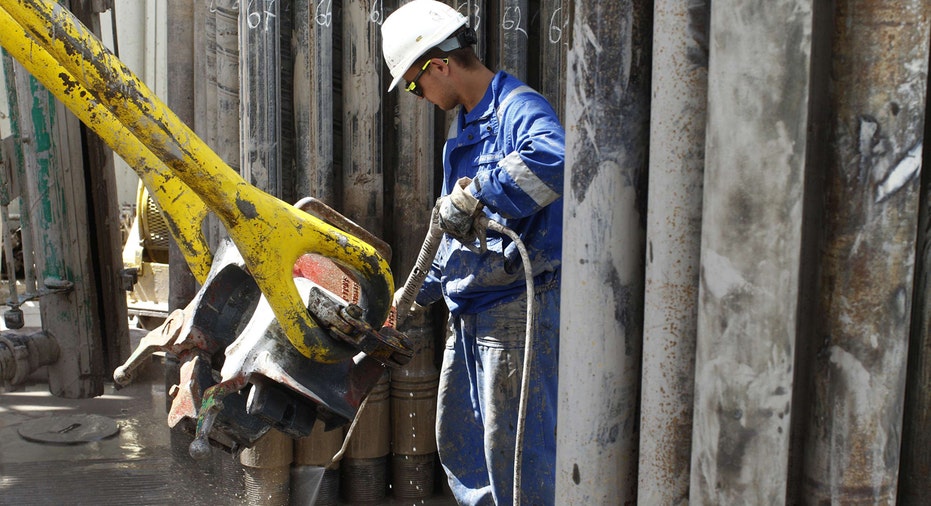 Oil prices capped a second straight year as one of the worst-performing commodities, as a global glut of crude continues to weigh on the market.
After plunging from more than $100 a barrel to nearly $50 a barrel last year, U.S. oil prices declined 30% in 2015, settling Thursday at $37.04 a barrel on the New York Mercantile Exchange.
Nymex crude posted its second straight annual loss for the first time since 1998.
Robust production from U.S. shale-oil fields pushed the global crude market into oversupply in late 2014, and production has risen again this year as producers including Saudi Arabia and Russia have opted to keep output levels high. Inventories of crude oil in the U.S. stand near eight-decade highs as producers continue to produce at high rates to maximize profits in a low-price environment.
"Shale has changed the world and really changed the whole global market, " said Tariq Zahir, managing member of Tyche Capital Advisors. Shale-oil wells are cheap and fast to drill compared with other types of oil production such as deep-water drilling. For oil prices in 2016, Mr. Zahir said, "we're definitely in the camp of lower for longer."
Cheap oil this year has benefited U.S. drivers, who on Thursday paid an average of $2 a gallon for retail gasoline, according to motor club AAA. Consumers have largely used the money saved on gasoline this year to pay down debts and increase savings, but some economists expect to see more retail spending on other items next year.
Low oil prices have also roiled global financial markets, as large energy producers have reported sharp earnings drops and cutbacks in spending, and oil-exporting nations have suffered from lower government revenues and weaker currencies. Analysts expect to see more bankruptcies and deal-making in the oil patch in 2016, as companies that struggled to stay afloat this year have a harder time raising capital and cutting costs.
Prices gained Thursday in light trading on uncertainty about Iran's ability to increase its crude-oil exports next year. The U.S. benchmark settled up 44 cents, or 1.2%, to $37.04 a barrel. Brent, the global benchmark, rose 56 cents, or 1.5%, to $37.02 a barrel on ICE Futures Europe.
Iran has been widely expected to sell hundreds of thousands more barrels of crude oil next year as international sanctions are lifted as part of a nuclear deal.
On Thursday, Iranian President Hassan Rouhani ordered his defense minister to expedite Iran's ballistic-missile program following newly planned U.S. sanctions, casting fresh doubt on the implementation of the landmark nuclear accord reached in July.
The Obama administration is planning new sanctions targeting companies and individuals in Iran, Hong Kong and the United Arab Emirates, The Wall Street Journal reported Wednesday.
On Wednesday, U.S. government data showed an unexpected increase in U.S. crude stockpiles and record-high inventories in the key storage hub of Cushing, Okla., in the week ended Friday, sending prices tumbling.
Data provider Genscape Inc. told clients Thursday that stockpiles in Cushing shrank between Friday and Tuesday, according to a broker who viewed the data. Prices rose in response.
Asa Fitch and Jay Solomon contributed to this article.
By Nicole Friedman