U.S. Oil Prices Dip Below $30 a Barrel, First Time Since '03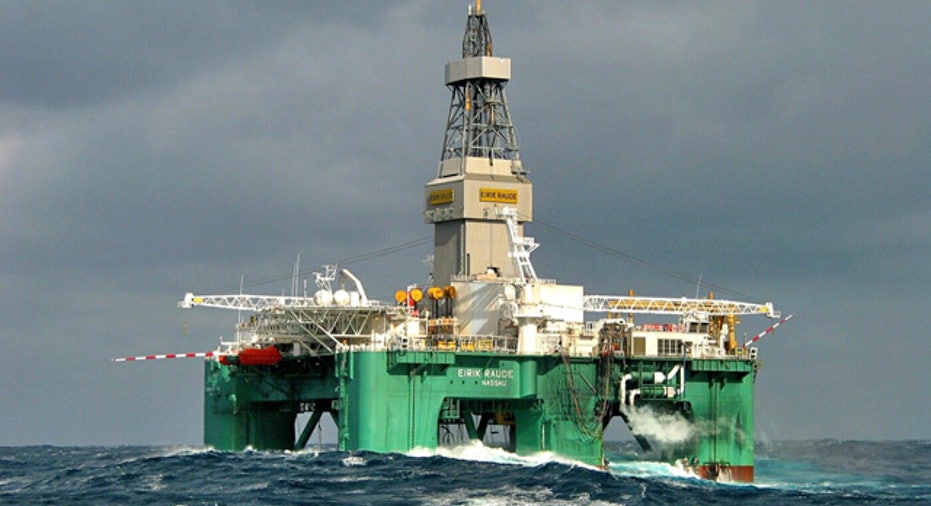 U.S. oil prices briefly tumbled below $30 a barrel on Tuesday, underscoring the global economy's difficulty with absorbing a relentless flood of crude supplies.
The magnitude of the oil rout, now in its 19th month, has defied the forecasts of industry experts and Wall Street prognosticators, who underestimated the ability of both big state-controlled producers and smaller private-sector energy firms to weather the historic slide in prices.
The benchmark U.S. oil contract has dropped from $40 a barrel to $30 in just one month, and the pace of the selloff has rattled stock, bond and currency markets from Moscow to Riyadh to New York. Oil is down more than 70% since last trading in the triple digits, back in June 2014.
Oil jumped back over $30 after dipping as low as $29.93 a barrel during intraday trading.
Light, sweet crude for February delivery recently lost $1.16, or 3.7%, to $30.25 a barrel on the New York Mercantile Exchange.
Brent, the global benchmark, lost $1.12, or 3.5%, to $30.76 a barrel on ICE Futures Europe.
A rising dollar, which puts buyers outside the U.S. at a disadvantage, and concerns about global growth have fueled the latest leg down in crude. The recent dive in China's stock market has raised questions about whether oil demand, which in past years has been driven by the developing world, could slow at a time when global supplies show little sign of easing.
The amount of crude being stored is near record highs. Big exporters such as Saudi Arabia have kept pumping at a rapid clip even in the face of low prices. Meanwhile, U.S. producers are finding new ways to maintain their own output even as they cut costs.
Regional prices in major producing nations including Canada and Iraq have recently fallen below $20 a barrel, demonstrating just how willing producers are to keep pumping despite the glut, analysts and brokers said.
"You have to make it obvious" to them to stop," said Scott Shelton, broker at ICAP PLC. "They're in denial."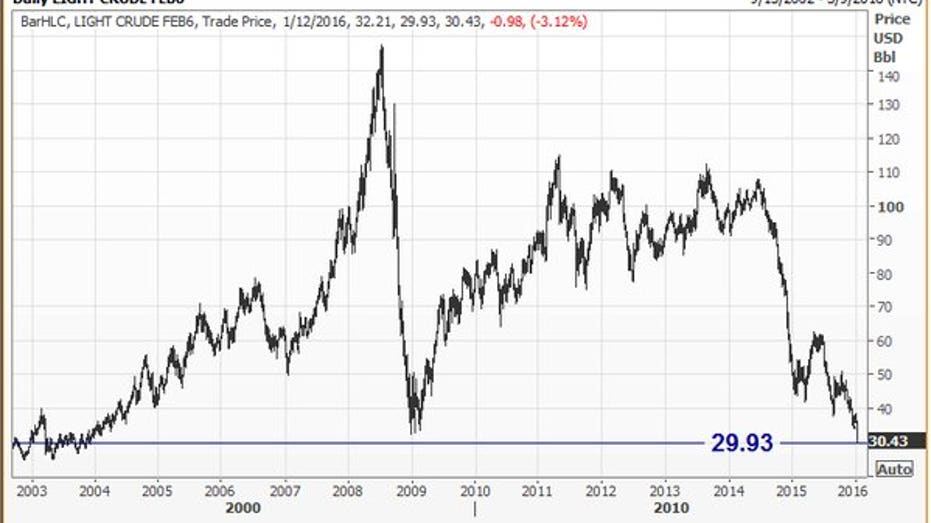 Oil had hit gains beyond 1% in early-morning trading, but that didn't last. It got a brief amount of help from the dollar paring its earlier gains and stabilizing stock markets in the U.S., Europe and China, said Ric Navy, senior vice president for energy futures at brokerage R.J. O'Brien & Associates LLC.
Speculators were also banking on help from the Organization of the Petroleum Exporting Countries after Nigeria's oil minister said Tuesday that some nations are pushing for an emergency meeting. The organization controls more than one-third of the world's crude oil supply and has historically used such meetings to determine production levels as a way of regulating prices.
"Every producer is hurting now," said Olivier Jakob of the Swiss-based Petromatrix. "It is not about the U.S. producers anymore."
Some heavier grades of crude are already trading at under $20 a barrel, Mr. Jakob added. That includes heavy grade oils from Canada and Iraq, which are expensive to pump, transport and refine. Canadian Heavy was selling for $16 a barrel while Iraq's Basra Heavy was also skirting around the $20 a barrel level, according to Gordon Kwan , the regional head of Nomura oil and gas research.
Mr. Kwan called the situation a "crisis of confidence" in the Chinese economy.
"It is hard to pick a bottom [for oil prices] right now because the fundamental is so weak," said Vyanne Lai , an analyst at National Australia Bank. "Erratic actions by the Chinese government to manipulate the yuan is sending jitters that the government is unsure what direction their forex policy should be."
London-based Energy Aspects pointed to the mild start to the Northern hemisphere winter as another key factor in the price rout. The research group said demand had fallen by 800,000 barrels for this time of year.
Energy Aspects said supply will have to fall further to rebalance the market. But U.S. weather updates on Tuesday pulled back on the amount of cold they're predicting in the coming weeks. Several parts of the north--especially one of the country's biggest markets for oil-based heating fuels in New England--are likely to see above-normal temperatures settle in later this month, weather forecasters said.
Later Tuesday, the American Petroleum Institute will release its weekly U.S. inventory forecast, in one closely watched indicator of supply.
Kevin Baxter and Jenny W. Hsu contributed to this article.
By Timothy Puko