U.S. Oil and Natural-Gas Rig Count Falls to Record Low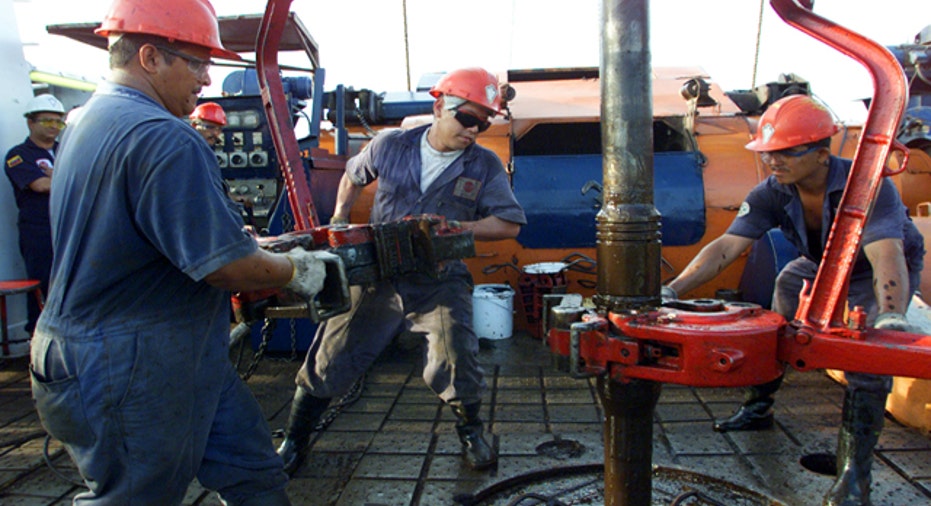 The number of rigs drilling for oil and natural gas in the U.S. fell by nine to 480 in the latest week, the lowest level on record, according to Baker Hughes Inc. data going back to late 1948.
The number of U.S. drilling rigs, viewed as a proxy for activity in the energy industry, has fallen sharply as oil and natural-gas prices have slumped in the past two years.
The oil-rig count fell by six to 386 in the latest week, the lowest level since 2009. The number of natural-gas rigs fell by three to 94, the lowest level since Baker Hughes began to separately count oil and natural-gas rigs in 1987.
This week's total rig count surpasses the low set in 1999.
Before that, the lowest level of drilling activity likely occurred in the 1860s, "the early part of the Pennsylvania oil boom," said Paul Horsnell, global head of commodities research at Standard Chartered.
Rig efficiency is constantly improving, making it difficult to compare the rig count across decades. But "where they are the same is that each one reflects a decision to drill an oil well," Mr. Horsnell said.
Oil prices rose to a new high for the year on Friday after the International Energy Agency said that global production fell in February and the oil-price rout may have bottomed out.
U.S. crude recently rose 2.3% to $38.72 a barrel on the New York Mercantile Exchange.
Natural-gas futures have also climbed in recent sessions after falling to a 17-year low earlier in the month. Nymex futures for April delivery recently rose 2.7% to $1.836 a million British thermal units.
By Nicole Friedman