U.S., Mexico reach sugar deal, industry opposition mounts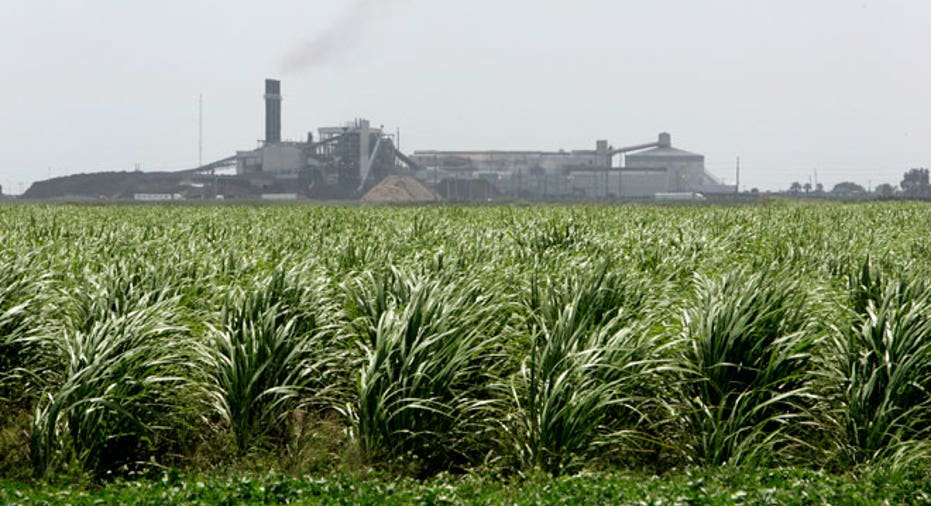 The United States and Mexico finalized a deal on sugar prices Tuesday – potentially clearing a key hurdle as the two countries look toward NAFTA discussions later this summer – but not everyone is on board with the agreement.
The terms of the deal include requiring Mexico to change the proportions of raw vs. refined sugar that it exports to the United States, increasing the price at which the commodity must be sold and accepting increased enforcement measures and penalties.
The deal aims to prevent Mexico from dumping the commodity into U.S. markets and undercutting U.S. businesses, but U.S. producers and farmers have concerns over whether it goes far enough toward preventing that.
"U.S. sugar farmers and producers are concerned that the agreement in principle contains a major loophole in the section dealing with additional U.S. needs.  Mexico could exploit this loophole to continue to dump subsidized sugar into the U.S. market and short U.S. refineries of raw sugar inputs," Phillip Hayes, a spokesman for the American Sugar Alliance, said in a statement Tuesday.
The group also said the sugar industry has already lost $4 billion thanks to unbalanced trade with Mexico and 142,000 domestic jobs are at risk across 22 states.
While Commerce Secretary Wilbur Ross said he had "gotten the Mexican side to agree to nearly every request made by the U.S.," he said he would work with the industry over the next couple of days while finalizing the draft.
The deal was set to address a 2014 agreement that eliminated steep anti-dumping subsidies on Mexican sugar and instead supplemented them with a price floor, preventing a trade war at the time. U.S. refiners requested a review of the policy last year, claiming the agreement failed to stop Mexican producers from harming U.S. businesses. Mexican farmers have hit back in recent months, saying the United States is dumping high-fructose corn syrup into their markets.
The sugar trade has been one of the most contentious cross-border commerce activities between the United States and Mexico under the North American Free Trade Agreement, or NAFTA, which has allowed Mexico to export sugar into the U.S. duty-free.
The White House said last month it intends to renegotiate NAFTA following a 90-day review period. Many experts believe both governments, as well as Canada, are watching the sugar deal as a bellwether of what is to come when the three countries meet to work out a new trade deal.