U.S. lawmakers to press intel chiefs on Russia ahead of Comey hearing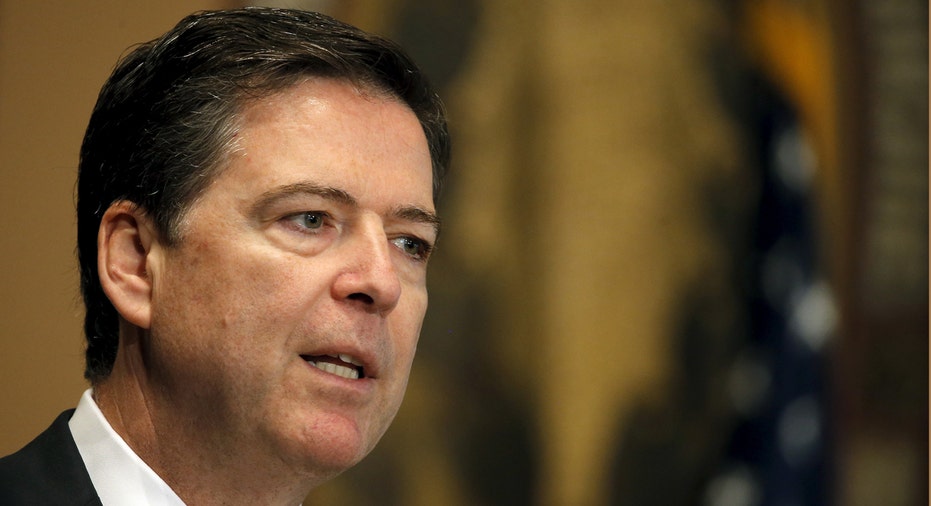 Top U.S. intelligence officials will face questions on the Federal Bureau of Investigation's probe into Russian involvement in the 2016 U.S. election and fallout from the firing of former FBI director James Comey when they appear at a Senate hearing on Wednesday.
The U.S. Senate Intelligence Committee's open hearing will feature officials closely tied to President Donald Trump's abrupt firing last month of Comey, which sparked accusations that the Republican president had dismissed him to hinder the FBI probe and stifle questions about possible collusion between Trump's campaign and Russia.
Deputy Attorney General Rod Rosenstein, the second-ranking official at the Department of Justice who signed a letter recommending Comey's dismissal, will testify, a day ahead of Comey's own hotly anticipated testimony in the investigation of Russian involvement in the 2016 U.S. election.
Rosenstein's public testimony will be the first since he appointed - in the face of rising pressure from Congress - former FBI Director Robert Mueller as special counsel investigating possible links between Russia and the election.
Acting FBI Director Andrew McCabe, who took over after Comey was fired, will also be at the hearing.
The probe has hung over Trump's presidency since he took office in January and threatens to overwhelm his policy priorities.
The Kremlin denies U.S. intelligence agencies' conclusion that Moscow tried to tilt the election campaign in Trump's favor, including by hacking into the emails of senior Democrats. Trump has denied any collusion.
"I know that there are going to be members who want to hear from Deputy Attorney General Rosenstein about his involvement in the (Comey) firing," Senator Mark Warner, the top Democrat on the Intelligence Committee, told Reuters.
National Security Agency Director Admiral Mike Rogers and Director of National Intelligence Dan Coats will also be present at the hearing originally set to discuss a foreign surveillance law.
"My hope will be that Admiral Rogers and Director Coats won't try to hide behind executive privilege ... about the press reports about the president asking them to downplay the Russia investigation," Warner said.
The Washington Post reported on May 22 that Trump had asked the officials to help push back against the FBI investigation into possible coordination between his campaign and Moscow, citing current and former officials.
The two refused to comply with the request, which they regarded as inappropriate, the Post report said.
The Washington Post separately reported on Tuesday that Coats told associates in March that Trump asked him if he could intervene with then FBI Director Comey to get the FBI to back off its focus on Michael Flynn, the former national security adviser, in its Russia probe, according to officials.
The intelligence officials are also expected to defend Section 702 of the Foreign Intelligence Surveillance Act, or FISA -- the stated topic of the hearing -- which will expire on Dec. 31 unless Congress votes to reauthorize it.
Section 702 allows the NSA to collect digital communications of foreigners believed to be living overseas whose communications pass through U.S. telephone or Internet providers. Information about Americans is also sometimes incidentally gathered, such as when someone is communicating to a foreign target which privacy advocates have long argued evades Constitutional protections against warrantless searches.
U.S. surveillance practices have come under increased scrutiny amid unsubstantiated assertions by Trump and other Republicans that the White House under former President Barack Obama, a Democrat, improperly spied on Trump or his associates.
There is no evidence that political motives drove Obama administration officials to request the names of Trump associates in any intercepts. The requests underwent every required evaluation, and they produced nothing out of the ordinary, according to four current and former officials who have reviewed the materials.
(Additional reporting by John Walcott; Editing by Yara Bayoumy and Lisa Shumaker)