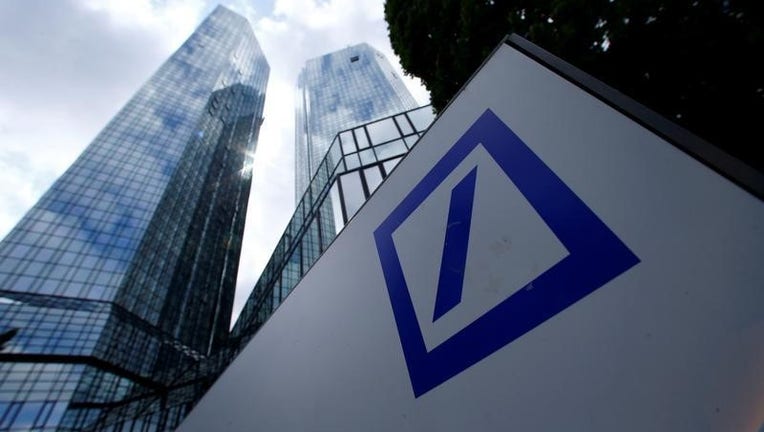 A federal judge has ordered the U.S. Commodity Futures Trading Commission to justify why a settlement with Deutsche Bank AG in a case over the bank's handling of swap reporting is fair and in the public interest.
U.S. District Judge William Pauley in Manhattan said in an order on Thursday that while regulatory agencies like the CFTC should be afforded deference in settling cases, a judge has a duty to not simply "rubber stamp" agreements.
Pauley said the CFTC's request for approval of a deal requiring a monitor's appointment to ensure that the bank reports swaps data properly was "bereft" of any details showing it was fair, reasonable, adequate and in the public interest.
The judge ordered the CFTC to provide reasons by Sept. 30 to justify the settlement, and to also include at least three recommendations for the appointment of an independent monitor. He scheduled a hearing for Oct. 6.
Deutsche Bank on Friday declined to comment on the order. A CFTC spokesman had no immediate comment.
The CFTC announced the proposed settlement on Aug. 18, the same day it filed a lawsuit against Deutsche Bank over its handling of an April 16 system outage that had not yet been fully addressed.
The CFTC said the bank was unable to report swaps data for multiple asset classes for five days after the outage, and that its efforts to restore the services exacerbated existing problems and created new ones.
At the time the lawsuit was filed, the CFTC said some of these problems persist, affecting market data made available to the public, and impeding the CFTC's ability to evaluate systemic risk in swaps markets.
The German bank's shortfalls reflected its failure to have adequate business continuity and disaster recovery plans in place, and violated a September 2015 CFTC order intended to prevent such shortfalls, the regulator added.
Deutsche Bank has said it is "committed to meeting all regulatory requirements."
The ability of federal judges to block regulatory settlements was narrowed in 2014, when an appeals court voided a judge's rejection of a $285 million accord between the U.S. Securities and Exchange Commission and Citigroup Inc.
This is not the first time since then that Pauley has demanded more information before approving a settlement.
Last year, Pauley demanded more details about the fairness of a proposed $50 million settlement between the Consumer Financial Protection Bureau and Sprint Corp. Pauley later approved the deal.
The case is U.S. Commodity Futures Trading Commission v. Deutsche Bank AG, U.S. District Court, Southern District of New York, No. 16-06544.
(Editing by Bernadette Baum)