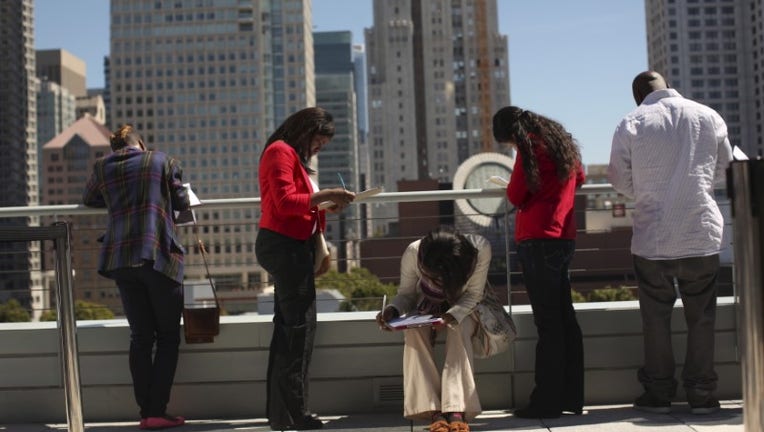 The number of Americans applying for unemployment benefits fell for the first time in a month, bolstering the Federal Reserve's view that the labor market is firming.
Initial jobless claims, a measure of workers laid off across the U.S., dropped by 3,000 to a seasonally adjusted 247,000 in the week ended July 8, the Labor Department said Thursday. Economists surveyed by The Wall Street Journal had expected 245,000 new claims.
Weekly claims figures are rough estimates and tend to be volatile. A more-reliable measure, the four-week moving average of claims, rose by 2,250 to 245,750.
Claims had climbed for three straight weeks before the latest drop. But they have consistently remained near four-decade lows this year, as most employers expand or hold steady rather than cut positions in a stable economy.
The economy added 222,000 jobs in June and the unemployment rate stood at 4.4%, near its lowest level in 16 years.
With the labor market appearing at or near full employment, markets increasingly expect the Fed to next raise short-term rates again in December. At its meeting last month, the Fed raised short-term interest rates for the third time in as many quarters.
Thursday's report showed the number of continuing unemployment benefit claims--those drawn by workers for more than a week--fell by 20,000 to 1,945,000 in the week ended July 1. Continuing claims are reported with a one-week lag.
The Labor Department report on jobless claims can be accessed at: http://www.dol.gov/opa/media/press/eta/ui/current.htm.
Write to Josh Mitchell at joshua.mitchell@wsj.com and Sarah Chaney at sarah.chaney@wsj.com.
(END) Dow Jones Newswires
July 13, 2017 08:45 ET (12:45 GMT)