U.S. Industrial Output Slips in January Due to Warm Weather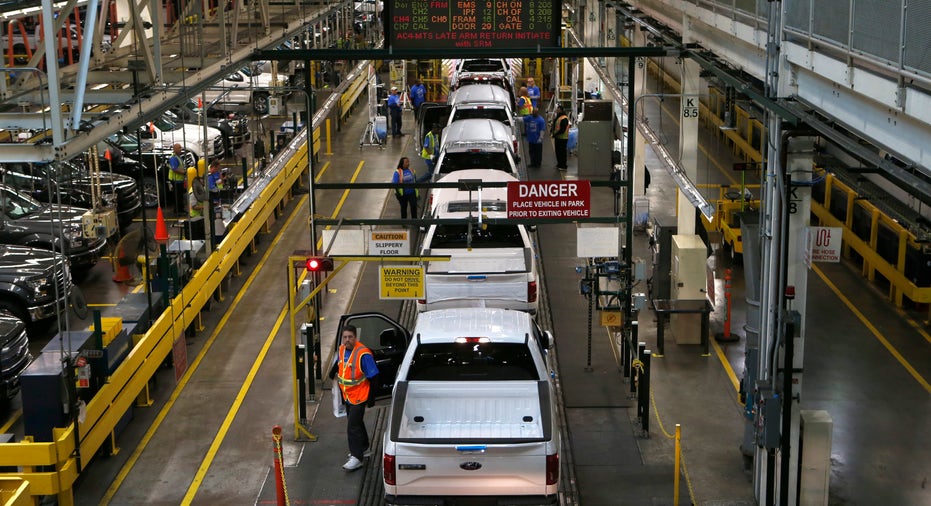 U.S. industrial production fell in January because unseasonably warm temperatures cooled demand for utilities, but underlying figures show modest progress for the manufacturing sector.
Industrial production--a measure of output at factories, mines and utilities--declined 0.3% from a month earlier, the Federal Reserve said Wednesday. It was the largest monthly decrease since September. Economists surveyed by The Wall Street Journal expected the index to fall 0.1%. Output for December rose a downwardly revised 0.6% instead of an initially estimated 0.8%.
Capacity use, a measure of slack in the economy, decreased 0.3 percentage point to 75.3%. Economists had forecast 75.4% utilization. Capacity use remains well below the long-run average of 79.9%, a sign the economy is operating below its potential.
Overall industrial production fell due to a 5.7% decline in utility output, "largely because unseasonably warm weather reduced demand for heating," the Fed said. National Oceanic and Atmospheric Administration said residential-energy demand ranked ninth lowest in the 123-year record for January, due to much-warmer-than-normal temperatures across the densely populated Midwest and Northeast.
Manufacturing output, the biggest component of industrial production, rose 0.2% in January. Output for motor vehicles and parts fell 2.9%, but production increased for most other categories, including machinery, textiles and petroleum and coal products.
U.S. factory activity stagnated for much of 2016 but appears to have picked up in recent months. Still, a long stretch of lackluster growth left January manufacturing output only 0.3% ahead of the same month a year ago. Overall industrial output is flat from January 2016.
Steady domestic demand for manufactured products could drive improved output in 2017. But a strengthening dollar could pose a headwind. A stronger dollar makes U.S. goods more expensive overseas and foreign goods more affordable to domestic customers.
Other gauges of manufacturing are showing strength. The Institute for Supply Management earlier this month said its manufacturing purchasing managers index rose to highest level since November 2014. A measure of business investment rose strongly in the fourth quarter of 2016 after lackluster readings the previous four quarters, the Commerce Department said.
Wednesday's report showed output in the highly volatile mining sector rose 2.8% in January. The mining index, which includes oil and natural gas extraction, was up 0.4% from a year earlier. The annual increase is significant because the sector had dragged on economic growth in recent years.
By Eric Morath and Josh Mitchell