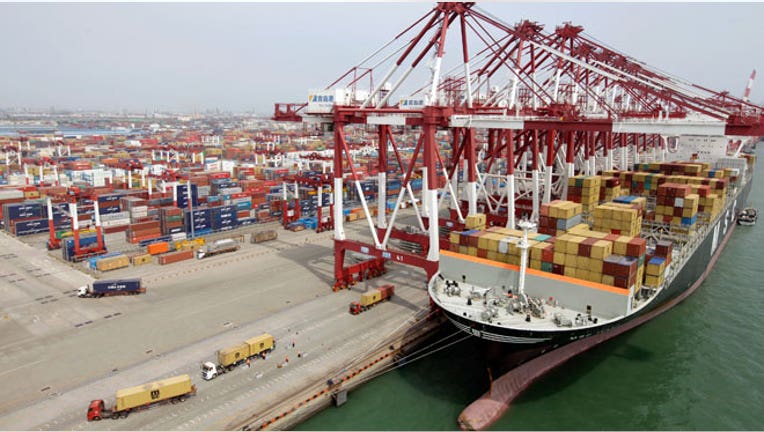 Prices for foreign goods shipped to the U.S. rose slightly in September, a sign that a modest rebound in oil markets is slowly lifting inflation.
The import-price index, measuring the cost of goods ranging from Brazilian coffee beans to Japanese cars, grew 0.1% from a month earlier, the Labor Department said Thursday. Economists surveyed by The Wall Street Journal expected prices to rise 0.2%.
Import prices have risen for six of the past seven months, helping to reverse a long slide. Import prices were still 1.1% lower in September compared to a year earlier. But that was the smallest decline in prices over any 12-month period since August 2014, suggesting inflation is firming.
The latest shift is tied to oil. The price of imported petroleum rose 1.2% in September from a month earlier, though it was still down 2.4% from a year earlier. Outside of petroleum, import prices were flat last month and down 0.8% from the prior year.
Import prices have been kept in check in recent years by depressed oil prices, weak demand in overseas economies, and stimulus efforts by global central banks that have pushed up the value of the dollar against other currencies.
The price of a barrel of crude oil has recovered this year-it stood at roughly $50 Wednesday, up from about $40 at the year's start-but remains far below its $90 level before the slide that began in summer 2014.
The index is one of several measures the Federal Reserve studies to gauge how quickly prices for goods and services are rising in the U.S. and to determine whether the economy is growing healthily. That, in turn, influences Fed policymakers as they plot when and how frequently to raise interest rates, which the central bank have kept extremely low since the recession to stoke economic growth.
Consumer prices-the Fed's preferred inflation gauge, as measured by the Commerce Department--have fallen below the Fed's target of 2% annual growth for four years, relieving pressure on the Fed to boost rates. But signs point to slowly rising prices this year.
The Fed isn't expected to raise rates at its meeting in early November but has indicated it's inclined to modestly lift rates at its December meeting.
Also Thursday, the Labor Department said prices for U.S. exports rose 0.3% last month, the fifth increase in six months. From a year earlier, export prices fell 1.5%.
The price increases were concentrated in exports outside of agriculture, including autos, industrial supplies and consumer goods.
Write to Josh Mitchell at joshua.mitchell@wsj.com and Jeffrey Sparshott at jeffrey.sparshott@wsj.com.