U.S. Favors Free But Fair and Balanced Trade, Mnuchin Says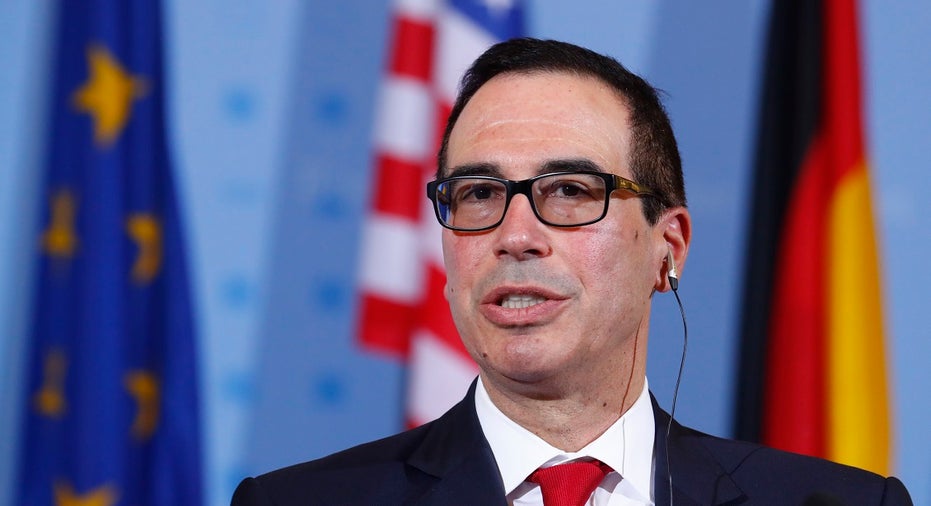 The United States remains committed to free trade but wants to re-examine some trade deals and correct their excesses, U.S. Treasury Secretary Steven Mnuchin said on Saturday after G20 finance chiefs backtracked on past commitments about trade.
Making only a token reference to trade in their communique, finance ministers and central bank chiefs from the world's top 20 economies broke with a decade-long tradition of endorsing open trade, a clear defeat for host nation Germany, which has fought to maintain the G20's past commitments.
"What was in the past communique is not necessarily relevant from my standpoint," Mnuchin told a news conference in Baden Baden after his first meeting with the finance chiefs of the world's 20 biggest economies.
"I understand what the president's desire is and his policies, and I negotiated them from here. I couldn't be happier with the outcome," Mnuchin said.
In the new U.S. administration's biggest clash yet with the international community, G20 finance chiefs rowed back on a pledge to reject protectionism and maintain an open and inclusive global trade system.
"We believe in free trade, we are in one of the largest markets in the world, we are one of the largest trading partners in the world, trade has been good for us, it has been good for other people," Mnuchin said.
"Having said that, we want to re-examine certain agreements," Mnuchin said, adding that NAFTA would have to be reviewed, some WTO rules needed to be better enforced and older agreements may have to be renegotiated.
Although the government is also reviewing financial regulation, Mnuchin pledged support for the now stalled Basel III accord, a major global attempt to regulate lenders consistently.
"We're hopeful there will be a resolution on the Basel III/IV changes," Mnuchin said. "We need to make sure we bring unity to the international market."
(Reporting by Balazs Koranyi and David Lawder; editing by David Clarke/Ruth Pitchford)