U.S. factory orders fall; core capital goods orders revised up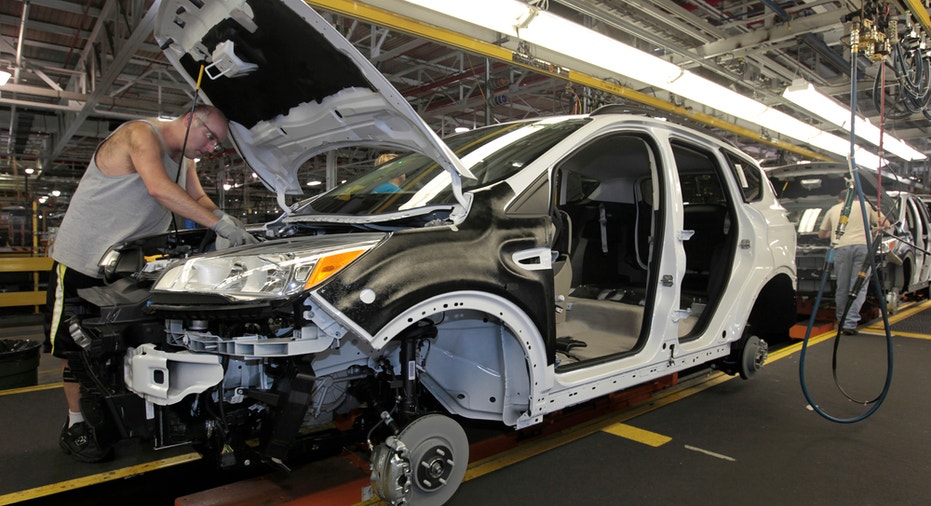 New orders for U.S.-made goods fell more than expected in May, but orders for capital equipment were a bit stronger than previously reported, suggesting the manufacturing sector remained on a moderate growth path.
Factory goods orders dropped 0.8 percent, the Commerce Department said on Wednesday after a revised 0.3 percent decline in April. It was the second straight monthly decrease in orders.
Economists had forecast factory orders falling 0.5 percent in May after a previously reported 0.2 percent drop in April.
Factory orders were up 4.8 percent from a year ago.
Manufacturing, which accounts for about 12 percent of the U.S. economy, is losing momentum after gaining steam since mid-2016 amid a recovery in the energy sector that led to demand for oil and gas drilling equipment.
Activity is slowing against the backdrop of a moderation in oil prices and declining motor vehicle sales. Motor vehicle manufacturers reported on Monday that auto sales fell in June for a fourth straight month, leading to a further increase in inventories, which could weigh on vehicle production.
The dollar held steady against a basket of currencies as investors awaited the release of minutes of the Federal Reserve's June 13-14 policy meeting later in the day.
U.S. stocks were trading slightly lower while prices for U.S. Treasuries rose.
Wednesday's report from the Commerce Department also showed orders for non-defense capital goods excluding aircraft - seen as a measure of business spending plans - rising 0.2 percent instead of slipping 0.2 percent as reported last month.
Shipments of these so-called core capital goods, which are used to calculate business equipment spending in the gross domestic product report, nudged up 0.1 percent instead of the previously reported 0.2 percent decrease.
Moderate capital expenditure comes despite relatively strong business confidence. A survey this week showed a measure of factory activity rising to a near three-year high in June.
In May, orders for machinery jumped 1.1 percent. Mining, oilfield and gas field machinery orders surged 8.5 percent.
Orders for electrical equipment, appliances and components increased 1.0 percent and orders for primary metals advanced 0.6 percent. Orders for transportation equipment fell 3.0 percent.
That was the biggest drop since last November and reflected an 11.6 percent tumble in nondefense aircraft orders.
Motor vehicle orders gained 0.1 percent after rising 0.9 percent in April.
Unfilled orders at factories fell 0.2 percent after two straight monthly increases. Manufacturing inventories slipped 0.1 percent after rising for six consecutive months, while shipments gained 0.1 percent.
The inventories-to-shipments ratio was unchanged at 1.38
(Reporting by Lucia Mutikani; Editing by Andrea Ricci)