U.S. Eyes New Way To Unlock iPhone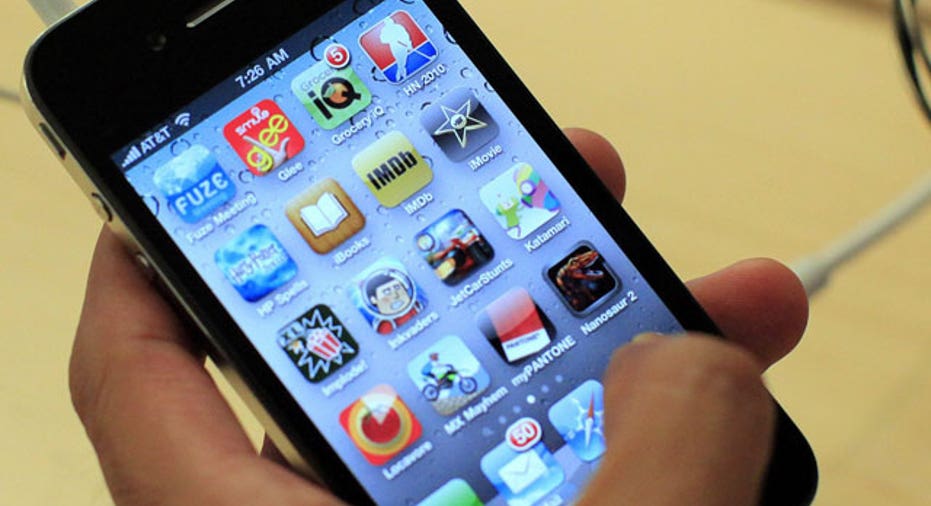 A federal magistrate judge postponed a highly anticipated Tuesday hearing over the Justice Department's request for Apple to help unlock a terrorist's iPhone, after the government said it may have found another way to view the phone's contents.
In a filing with the U.S. District Court in Riverside, Calif., the government said an "outside party" on Sunday demonstrated to the Federal Bureau of Investigation a possible method for unlocking the phone of Syed Rizwan Farook, who, along with his wife, killed 14 people in a December attack in San Bernardino, Calif.
The government said it must test the method, but that if it is successful, "it should eliminate the need for the assistance from Apple" in unlocking Mr. Farook's phone.
The sudden move, less than 24 hours before the scheduled hearing, is the latest twist in the high-stakes legal battle between the Justice Department and the world's most valuable company in a closely watched case over the balance between privacy and national security.
As recently as March 10, the Justice Department said in a court filing that "without Apple's assistance, the government cannot carry out the search of Farook's iPhone." But many information-security experts had been skeptical of that claim, suggesting several ways investigators could extract data from the phone without Apple's help.
"The case is over, it casts doubt over how strong their (the government's) assertions were" said Robert Cattanach, a former Justice Department lawyer now at Dorsey & Whitney LLP.
A law-enforcement official said the "outside party" isn't from inside the U.S. government -- ruling out other intelligence agencies -- and that the Justice Department is cautiously optimistic that the method will work.
Only hours earlier, at an event to introduce a new iPhone, Apple Chief Executive Tim Cook said Apple had a responsibility to protect its customers' data and privacy and restated why it was important for the company to take a principled stance on refusing the government's order.
"We will not shrink from this responsibility," said Mr. Cook. "We need to decide as a nation how much power the government should have over our data and over our privacy."
Even if Apple's assistance in this case is deemed unnecessary, it seems likely that the Justice Department and Apple may clash again in the future. Smartphones are storing valuable information for everybody including criminals, making it an important avenue for investigations while also making it critical for Apple that it keeps hackers out.
Federal prosecutors have sought court orders for Apple's help to extract information from iPhones in about a dozen other cases. Local prosecutors have their own requests. Manhattan District Attorney Cyrus Vance Jr. has said locked iPhones are stymying investigations in more than 175 cases in his office.
The San Bernardino case appeared tailor-made for the government's case, since it involved a phone used by a deceased terrorist and mass killer, rather than a run-of-the mill criminal as is more typical in such encryption fights.
The Justice Department had spent weeks making the case for Apple's cooperation as a matter of principle. Given that, the prosecutors' last-minute change of course appeared to mark a retreat for the government. The Justice Department didn't retract its assertion that Apple should be forced to aid law enforcement if there isn't an alternative, but its announcement that there might be another way was a notable change of tone after its strongly worded legal briefs and a forceful appearance before Congress by FBI Director James Comey pressing the government's position.
Tuesday, Judge Pym was scheduled to hear from lawyers from Apple and the Justice Department, as well as up to four witnesses. Apple has appealed her Feb. 16 order that it help the FBI bypass security features on Mr. Farook's iPhone.
The government had requested that Apple disable security features that impose delays between successive attempts to enter a phone's password, and erase the phone's data after 10 unsuccessful attempts. Investigators would then enter every possible password to gain access to the phone.
Apple has said it is technically capable of doing this, but that would entail creating a new operating system that would ultimately make hundreds of millions of iPhones less secure. It has said Judge Pym's order would set a dangerous precedent by forcing a company to write software meant to weaken the security of its product.
The government has said the case is about a single phone used by a terrorist that might contain information about other plots. It has said the features it wants to disable are part of marketing by Apple designed to make its products be "warrant-proof."
Apple has suggested the government bungled a key opportunity when investigators reset the device's backup storage password. The FBI's Mr. Comey has called that a "mistake," though the Justice Department in its court fillings insists it wasn't a mistake and said there was never a realistic chance of retrieving data that way.
"Our top priority has always been gaining access into the phone used by the terrorist in San Bernardino. With this goal in mind, the FBI has continued in its efforts to gain access to the phone without Apple's assistance, even during a month-long period of litigation with the company," said a Justice Department spokeswoman.
An Apple attorney said the company has no information on the potential way of unlocking the phone. The attorney said it was premature for Apple to declare victory in the case, but noted that the Justice Department's case is moot if there are other parties that can help the government get into Mr. Farook's phone.
(END) Dow Jones Newswires