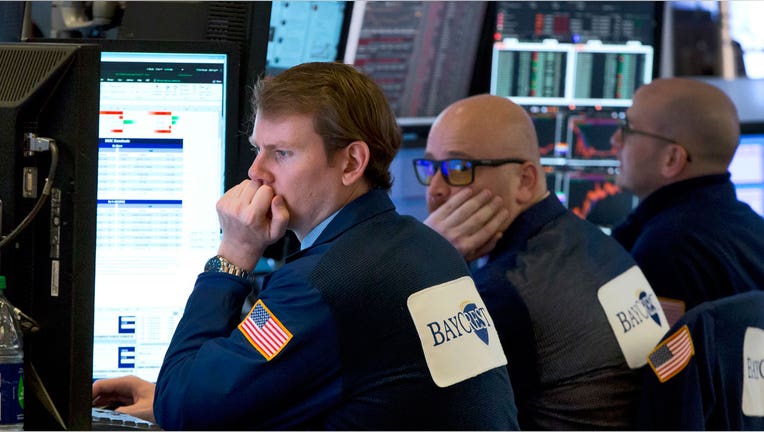 Global stocks and bonds mostly rebounded Wednesday after a selloff, keeping major indexes on track for solid monthly gains.
In a busy day for markets, investors were parsing President Donald Trump's first State of the Union address, a slew of corporate earnings and Janet Yellen's final meeting as leader of the Federal Reserve later in the day.
The Stoxx Europe 600 edged up 0.1% in morning trading following its biggest daily fall of the year. Shares of Swedish household-appliance maker Electrolux jumped 7% after it reported an increase in fourth quarter profits, helping offset steep post-earnings declines from telecommunications-equipment maker Ericsson and fashion retailer Hennes & Mauritz.
Futures pointed to a 0.3% opening gain for the Dow Jones Industrial Average after rising bond yields and pressure on the health care sector sent it to its biggest daily drop since May on Tuesday.
While stocks and bond yields have historically often climbed together in the past, a rapid move higher in yields can hurt steady dividend-payers in the stock market and trigger wider concerns about risky assets if yields are rising on expectations of higher inflation and less central bank support.
"When markets are trading on an expensive valuation plane, they become acutely sensitive to any shift in expectations that the benign economic environment is going to be challenged," said Matt Merritt, global head of multiasset strategy at Insight Investment.
The S&P 500 is on track to end the month with gains of nearly 6% in a blockbuster start to the year, but European stocks have fared better than their U.S. counterparts during the selloff this week, in part due to their higher weighting to banks and insurance companies which benefit from rising bond yields.
On Wednesday, 10-year German bond yields edged down to 0.612% from 0.627% on Tuesday and Treasury yields fell to 2.697% from 2.725%, their highest since April 2014. Yields move inversely to prices.
Market reaction was fairly muted after President Donald Trump struck a mostly conciliatory tone in his first State of the Union address late Tuesday, although some analysts said the lack of comment on trade or new policies contributed to a brighter tone in risk assets Wednesday.
The Mexican peso rose 0.7% against the dollar, with analysts pointing to some relief it wasn't directly targeted in the speech.
The dollar is likely to take direction later in the day from the conclusion of the Fed's January meeting. While market participants are anticipating no change to policy, many are bracing for a more hawkish statement in light of recent signs that inflation has been on an uptrend.
Since the Fed's last meeting, tax cuts have been passed, economic data has continued to strengthen, the labor market has remained strong, the dollar has weakened and commodity prices have risen, which combined should point to tighter policy ahead, analysts say.
"What we're reckoning with here is the end of this era of very easy money," said Kathy Jones, chief fixed income strategist for Schwab Center for Financial Research. The market still has some room to price in more interest rate increases in the coming years to match the Fed's projections, she noted.
Elsewhere, Hong Kong's Hang Seng rose 0.9% after a rough session Tuesday and earlier Wednesday, on track to end the month up 10%.
Japan's Nikkei ended down 0.8% as the yen strengthened against the dollar. The ICE Dollar Index was last down 0.3%, around its lowest since late 2014.
Chinese equities fell amid the expiration of futures contracts Wednesday and as an official gauge of China's factory activity fell for a second straight month in January, pointing to a slowing of growth in the manufacturing sector.
--Kenan Machado contributed to this article.
Write to Riva Gold at riva.gold@wsj.com and Kenan Machado at kenan.machado@wsj.com