U.S. Economy Stuck in a Rut, CEOs Cut GDP Outlook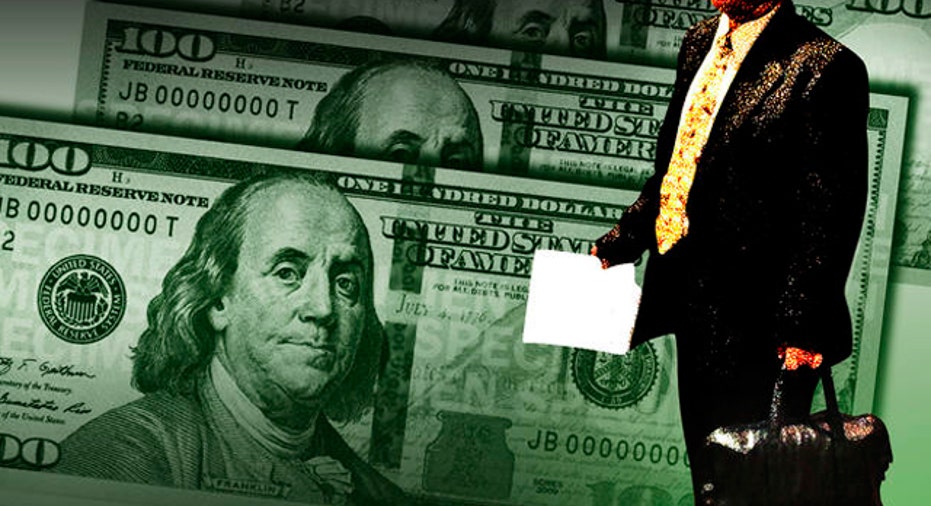 The decision makers at America's biggest companies, including Caterpillar (NYSE:CAT) and AT&T (NYSE:T), believe the U.S. economy is stuck in a rut.
CEOs trimmed expectations for real GDP growth to 2.1%, down from 2.2%, as tracked in the Business Roundtable CEO Economic Outlook Index for the 2Q, which looks out six months. Growth of 2% is considered sub-par by most economists. Even though the U.S. economy is and has been expanding Caterpillar CEO Doug Oberhelman, who is also Chairman of the Business Roundtable, said "It never felt like an expansion" during the group's conference call.
The Federal Reserve's decision at 2 p.m. ET Wednesday will shed more light on the health of the economy. While no rate hike is expected at today's meeting investors will be listening for clues on the potential for a July rate hike and the implications of the upcoming 'Brexit' vote which will determine whether Great Britain stays or leaves the European Union. "It is just another one of those global risks," said Oberhelman. Caterpillar is an advocate of Britain staying in he added.
These business leaders, who together are responsible for $7 trillion in annual revenues, see few near-term catalysts to lift the economy out of its funk. The Business Roundtable has been a longtime proponent of lowering the U.S. corporate tax rate, which is among the highest in the world at 39%. The group is also pounding the drum on a key election issue, the Trans-Pacific Partnership, which it believes will boost trade.
John Engler, president of the Business Roundtable, disclosed on the call that the group is in contact with Hillary Clinton's campaign, as well as Donald Trump's in what he described as an exchange of information. The next president of the U.S. will need a "domestic agenda right out of the gate" he said. "We want to be there with our ideas."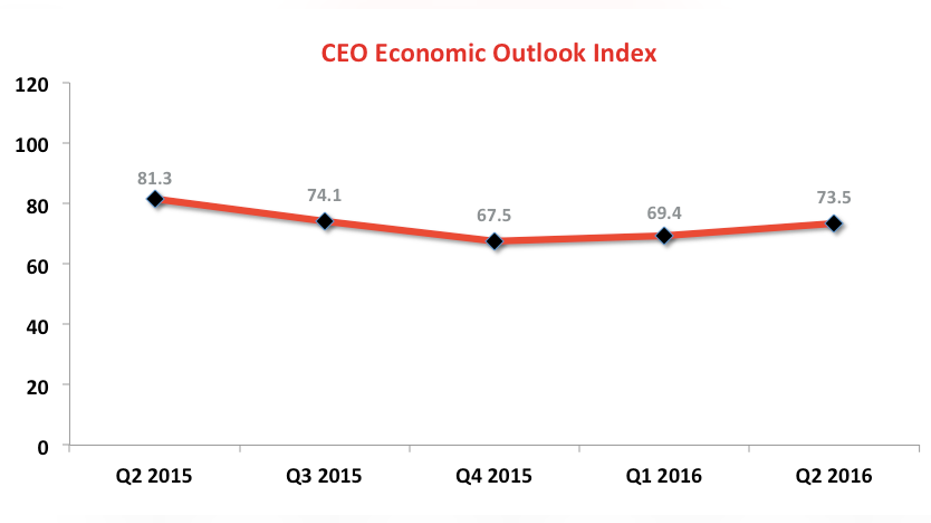 While projections for economic growth are dim, CEOs are getting slightly more optimistic on capital spending, which rose by 8.1 points, while plans to hire rose 3.5 points and the outlook for improving sales rose 0.8 points.
The Index itself rose to a reading of 73.5, up from 69.4, but remains below its historical average of 79.8.