U.S. Crude Trades 3% Lower as Talks on Production Freeze Fail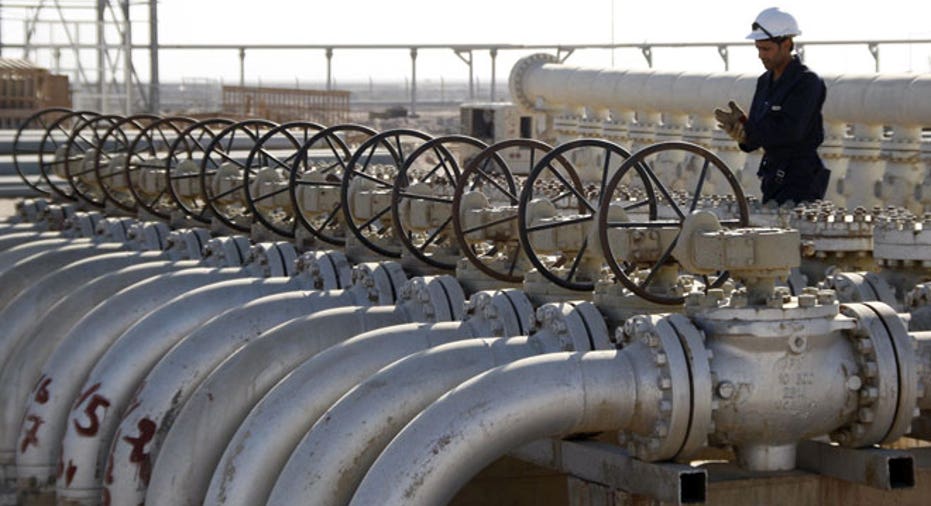 Oil prices slid on Monday after key producers failed to negotiate a curb on their output, fueling concerns that this could hit the recent recovery in the crude market.
Sunday's failed attempt to implement a production freeze between Russia and members of the Organization of the Petroleum Exporting Countries in Doha threatened to undo a nascent rally that has lifted oil more than 50% from its February lows.
On Monday, analysts debated whether declines in production from the U.S. and other producers will continue to support the market or whether the weekend's failed deal will see more oil unlocked from OPEC nations like Saudi Arabia.
Brent crude, the global oil benchmark, fell 2.5% to $42.01 a barrel on London's ICE Futures exchange. On the New York Mercantile Exchange, West Texas Intermediate futures were trading down 3.2% at $39.05 a barrel.
Most analysts appeared to believe that declines in the U.S. and other big producers mean that the impact of failure in Doha might be limited.
Both benchmarks had pared their initial losses after falling by more than 6% in earlier trade.
"The initial post-Doha reaction will likely see an initial leg lower, but a sentiment-driven pullback should find support near the mid-$30 a barrel range... given an otherwise improving market balance" said Helima Croft, head of commodity strategy at RBC Capital Markets.
An oil worker strike in Kuwait was also adding support to prices as the industrial action cut the country's oil production in half. Kuwait's output fell to 1.1 million barrels a day, down from nearly 3 million barrels a day.
Still, the fall in the oil price spilled over to the broader financial market on Monday, with energy companies leading losses in stocks around the world. The Stoxx Europe 600 fell 0.8% in early trade, dragged down by a 4% fall in the oil and gas sector. Currencies of major oil producing nations are also being affected by the oil rout, with the Russian ruble down 1.5% against the dollar. Copper was also down by 0.5%, following the oil price lower.
Hopes for a deal among major producers were a main driver in a rally that lifted U.S. crude prices from their February lows. Saudi Arabia, Russia and other OPEC members announced a preliminary deal to freeze production in February, which immediately sent prices higher.
Output from non-OPEC producers such as U.S., Mexico, China, and Russia is already in decline, which would support prices going forward. In the U.S., crude production there is expected to fall to an average of 8.6 million barrels a day in 2016 and 8 million barrels a day in 2017, down from 9.4 million barrels a day last year, according to the U.S. Energy Information Administration.
"The U.S. needs a WTI oil price of at least $50 per barrel to stop the decline of U.S. production," said Rob Thummel, portfolio manager at Tortoise Capital Advisors, which manages $13 billion in energy assets. "This is why the current oil price is unsustainable over the long term."
But the main hurdle behind the breakdown of the talks on Sunday was Saudi Arabia's refusal to participate in the deal without Iran pledging to do the same. Since economic sanctions against the country were lifted in January, Tehran has vowed to keep ramping up production until output returns to 4 million barrels a day. Iran pumped 3.1 million barrels a day in February.
Analysts see the potential for several OPEC nations to increase their production, including Iran, Libya and Saudi Arabia, putting pressure on the oil price.
Morgan Stanley believes that the there is a risk of a "full scale market share battle" that could derail expectations of a recovery in 2017.
"If Saudi Arabia were to lift production from 10.2 million barrels a day currently to above 11 million barrels as threatened, (along with no restraint from other members), rebalancing could be pushed all the way into 2018," the bank said in a research note.
Nymex reformulated gasoline blendstock--the benchmark gasoline contract--fell 1.8% to $1.44 a gallon. ICE gasoil changed hands at $362.25 a metric ton, down $2.25 from the previous settlement.
Write to Georgi Kantchev at georgi.kantchev@wsj.com and Jenny W. Hsu at jenny.hsu@wsj.com