U.S. Crude Slips Below $45 After Trump Win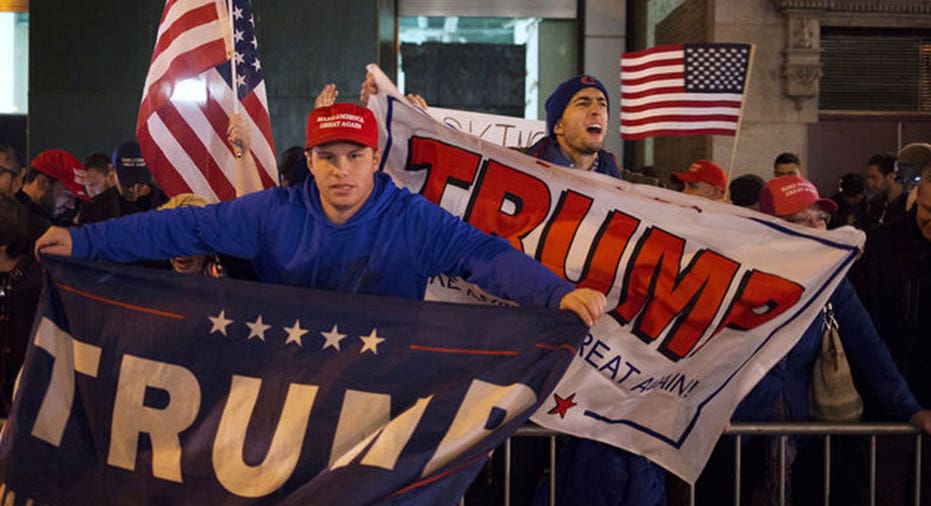 Oil fell below $46 a barrel on Wednesday as Donald Trump's surprise victory in the U.S. presidential election sent markets into turmoil reminiscent of June's Brexit vote.
The global benchmark, Brent crude, fell almost 4 percent to the lowest since August in Asian trading as results showed Trump gaining ground, although it later recovered some of its losses.
Brent was down 47 cents at $45.57 a barrel by 0904 GMT, having traded intraday as low as $44.40, the weakest since Aug. 11. U.S. crude fell 50 cents to $44.48.
"The United States of America is experiencing its own version of Brexit," FXTM chief market strategist Hussein Sayed said. "Investors are panicking as a Trump victory means economic and political turmoil ahead."
Britain's referendum vote to leave the European Union, similarly a surprise result, also led to turmoil in financial markets.
The U.S. dollar fell sharply against a basket of other leading currencies and European equities dropped, while gold, a traditional safe haven for investors in times of high economic risk, jumped.
The result could compound the supply-side headwinds that oil producers face from a global glut with demand concerns, said Daniel Yergin, vice chairman of analysis firm IHS and author of The Prize, a well known history of the oil industry.
"The outcome of the U.S. election adds to the challenges for the oil exporters because it likely leads to weaker economic growth in an already fragile global economy," he said. "And that means additional pressure on oil demand."
Oil prices are less than half of their level of mid-2014, pressured by excess supplies.
In an attempt to boost prices, the Organization of the Petroleum Exporting Countries agreed in September to cut output, although investor doubts have grown that it will be able to implement the deal at its next meeting on Nov. 30.
Also weighing on oil, a report by industry group the American Petroleum Institute showed U.S. crude inventories rising by 4.4 million barrels last week. That would be more than the 1.3-million-barrel increase analysts expected.
The U.S. government's official supply report is due for release later on Wednesday.
(Additional reporting by Henning Gloystein and Maha El Dahan; Editing by Dale Hudson)