U.S. Crude Rises Above $40 on Producer Meeting Hopes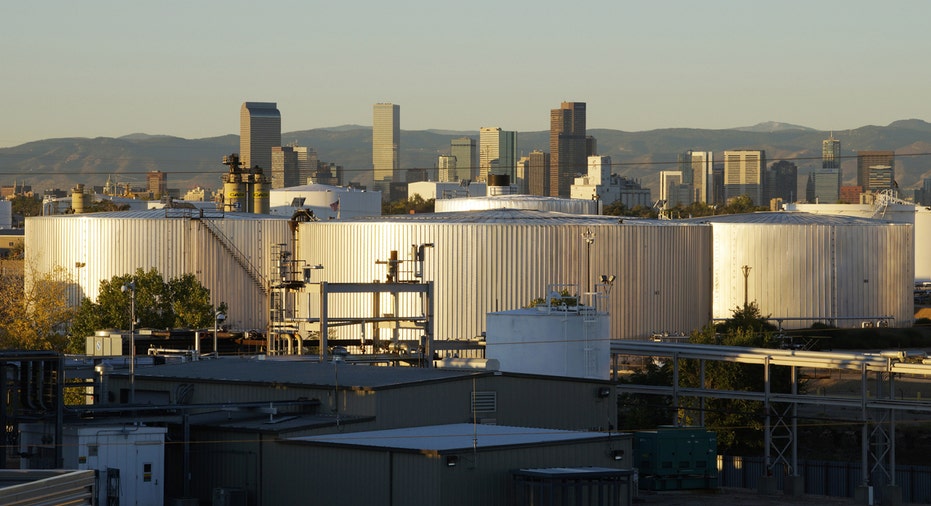 Oil rose above $43 a barrel to its highest level so far in 2016 on Tuesday, supported by hopes that a meeting of oil producers will agree steps to tackle a supply glut, and by a weak U.S. dollar and further signs of strong demand in China.
Many members of OPEC plus outside producers such as Russia are meeting in Doha, Qatar, on Sunday to discuss freezing output. The dollar fell to its lowest in nearly eight months against a basket of currencies, supporting commodities.
Brent crude was up 34 cents at $43.17 a barrel at 1057 GMT and earlier in the session reached a 2016 high of $43.58. U.S. crude gained 23 cents to $40.59.
"The weak dollar is one important reason," said Eugen Weinberg of Commerzbank. "Also, the fact that we are above $40 and at multi-month highs is also contributing to the price increase as it is prompting some speculative buying."
Also supporting prices was rising vehicle sales in China - a further sign of strong gasoline demand in the No. 2 consumer - and a plan by thousands of oil and gas workers in Kuwait to go on strike from Sunday.
"If it is not clear if the strike will last long and will have any meaningful impact on exports or domestic production (including refineries), it does illustrate further the amount of pain that (Gulf) oil producers are also facing at current price levels," said Olivier Jakob, analyst at Petromatrix.
Oil prices have collapsed from above $100 in mid-2014 due to oversupply. The Organization of the Petroleum Exporting Countries' decision in November 2014 to abandon its traditional role of cutting output helped deepen the decline.
In a sign that oversupply may be easing, the structure of the Brent crude market has strengthened and the discount at which the first-month contract is trading to the second - known as contango - has narrowed significantly.
This is partly in response to oilfield maintenance in the North Sea in June that will reduce supply of the crudes underpinning the Brent benchmark.
Crude gained a boost last week after a surprise decline in U.S. inventories from a record high. But this week's U.S. supply reports are expected to show an increase in stocks of 2.8 million barrels.
Industry group the American Petroleum Institute is scheduled to release its report on Tuesday at 4:30 p.m. EDT (2030 GMT), while the government's figures are due out on Wednesday.
(Additional reporting by Henning Gloystein; Editing by Jeremy Gaunt and Susan Thomas)