U.S. Crude Prices End Friday's Session Higher on Storm Concerns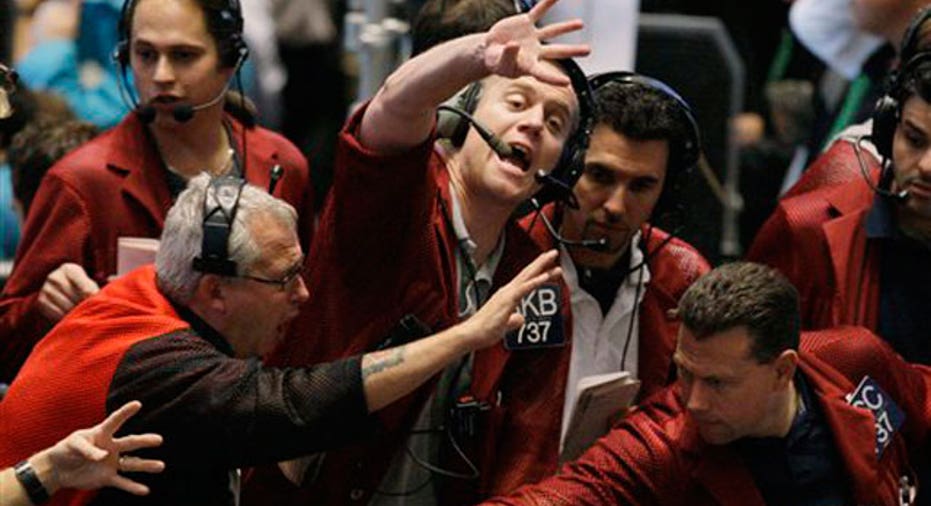 Brent oil futures closed about 2 percent higher near $91 a barrel on Friday as it rebounded on bargain hunting after prices earlier fell to an 18-month low and U.S. crude futures rose in reaction to a potential storm in the Gulf of Mexico that could disrupt production.
An action by the European Central Bank to ease collateral requirements -- a move designed with Spain's woes in mind, caused the euro to rally against the U.S. dollar, supporting crude oil futures.
After falling about 4 percent on Thursday oil futures regained some composure as some buyers returned after the market had come under oversold conditions, analysts said.
Oil prices jumped back as "people were speculating that prices fell too far and they now represent a bargain," said Tim Evans, energy analyst at Citi Futures Perspective in New York.
In London, August Brent crude settled at $90.98 a barrel, gaining $2.75 to end a four-day losing streak. Earlier it slipped to a session low of $88.49, the lowest since December 2010, and then hit a session high of $91.70.
However, Brent crude fell for the week by $6.63, or 6.79 percent, the biggest weekly loss since the week to June 1.
U.S. August crude settled at $79.76, gaining $1.56, after rising to a session high of $80.37. It's low of $77.56 was the lowest since Oct. 5, 2011, after dropping 4 percent on Thursday.
For the week, front-month U.S. crude fell $4.27, or 5.08 percent, also the biggest weekly loss since the week to June 1.
"The ECB's action will add liquidity to the system, and that is helping push up Brent futures. The oil markets are rebounding from oversold conditions, though investors are cautions because the market is well supplied," said Phil Flynn, an analyst at Price Futures Group in Chicago.
At the day's lows, Brent had fallen nearly $40 from the year's high of $128.40 hit in March. U.S crude had dropped $33 from its 2012 of $110.55 also struck in March.
In the Gulf of Mexico, the largest U.S. offshore oil port and Murphy Oil Corp. began evacuating non-essential personnel from their operations, ahead of a potential cyclone. The news sparked more short-covering in late Friday trading.
The U.S. National Hurricane Center said a low pressure system in the Gulf, home to 20 percent of U.S. oil production and 6 percent of natural gas output, had a 70 percent chance of developing into a tropical cyclone over the next two days.
The Relative Strength Index, a closely watched technical signal, showed crude futures were oversold -- usually a sign that a rebound may be coming. For Brent, the index was near 25, after hitting 14 on Thursday. U.S. crude's RSI was at 31, after posting at 22 on Thursday. The 30 level is the threshold that indicates the onset of oversold conditions, which both contracts last began hitting in late May.
Reflecting investor caution, volumes were subdued, with Brent trading 4.2 percent below its 30-day average and U.S. crude down 10.4 percent also from its 30-day average.
Early on Friday, oil and other commodities and global equities came under pressure after the ratings agency Moody's downgraded the credit ratings of 15 of the world's biggest banks to reflect potential losses from volatile capital markets.
On Thursday, oil futures tumbled as data showed U.S. factory output grew at its slowest pace in 11 months in June, business activity across the euro zone shrank for a fifth straight month and Chinese manufacturing contracted for an eighth month.
STRONG SUPPLY
While oil demand prospects are dimming, supply of oil remains ample. The Organization of the Petroleum Exporting Countries is pumping about 1.6 million barrels per day (bpd) more than the demand for its oil and its own supply target, OPEC figures show.
Much of the extra oil has come from top exporter Saudi Arabia, as well as from an export capacity expansion in Iraq and a recovery in Libyan output.
At its meeting last week, OPEC agreed to keep its oil output limit at 30 million bpd, with several members urging the Saudis to cut back supplies to reach the target.
"We are heading for a weak third and fourth quarter, so prices could go a lot weaker," said Leo Drollas, chief economist at the Centre for Global Energy Studies. "The Saudis at the end of the day will have to cut back themselves."
Amid the festering euro zone debt crisis, the leaders of Germany, France, Italy and Spain agreed on Friday on a 130 billion euros ($156 billion) package in a bid to revive economic growth in Europe. However, they differed on whether to use euro bonds to ease the region's debt troubles.