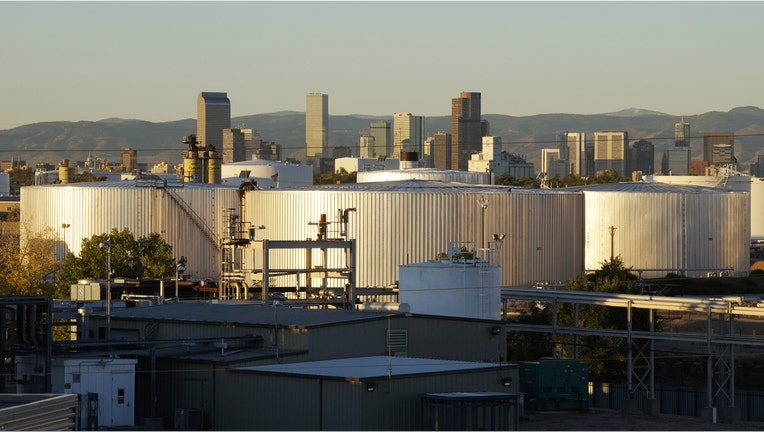 Oil held around its lowest in a month on Monday as investors ditched some of their bullish bets on another price rise and the chances that top exporters will agree to rein in overproduction appeared to fade.
Iran will continue increasing oil production and exports until it reaches the market position it enjoyed before the imposition of sanctions, Oil Minister Bijan Zanganeh was quoted as saying by the semi-official Mehr news agency.
Saudi Arabia, which spearheaded an initial proposal in February for producers to limit output, said last week that it would not join any effort to do so unless Iran were on board, while Russia reported its highest oil production in 30 years.
This has cast doubt on the ability of the world's largest exporters to reach an when they meet in Doha this month to discuss how to align global supply and demand.
Hedge funds last week cut their bullish holdings of crude oil futures for the first time in six weeks.
Brent crude futures were 14 cents higher at $38.81 a barrel by 1232 GMT, still close to their lowest for a month but 40 percent above their in mid-February level.
U.S. crude futures were 22 cents higher at $37.01.
"It's not very strange to see a wave of profit-taking and some unwinding of long positions, and some people even saying they could reposition for a move towards lower prices," said ABN Amro's chief energy economist, Hans van Cleef.
"That's part of a normal cycle that I think can continue this week. We might see $36 or $37 ... Prices are coming down because of speculation Saudi Arabia will not join (the freeze deal) and that's probably what we'll see over the next three weeks - more speculation and more verbal intervention."
Oil prices have fallen by more than 65 percent since mid-2014, when booming U.S. shale oil output and supply from within and outside OPEC created one of the largest global surpluses of crude in modern times.
Some analysts believe that even freezing production around record highs will help to reduce the surplus, given that demand is expected to continue to grow this year.
"Most of the negative news is in the price and for oil prices to weaken materially, something big would have to happen," Gain Capital analyst Fawad Razaqzada said in a note.
U.S. production is proving more resilient to low oil prices than many expected, despite reduced drilling for new reserves as well as a jump in bankruptcies.
"Given this backdrop, and the potential for an oil-freeze deal this month, the global supply-demand imbalance is likely to fade as we progress towards the latter part of this year," Razaqzada added.
(Additional reporting by Henning Gloystein in Singapore; Editing by Dale Hudson and David Goodman)