U.S. Crude Falls to Near 13-Year Low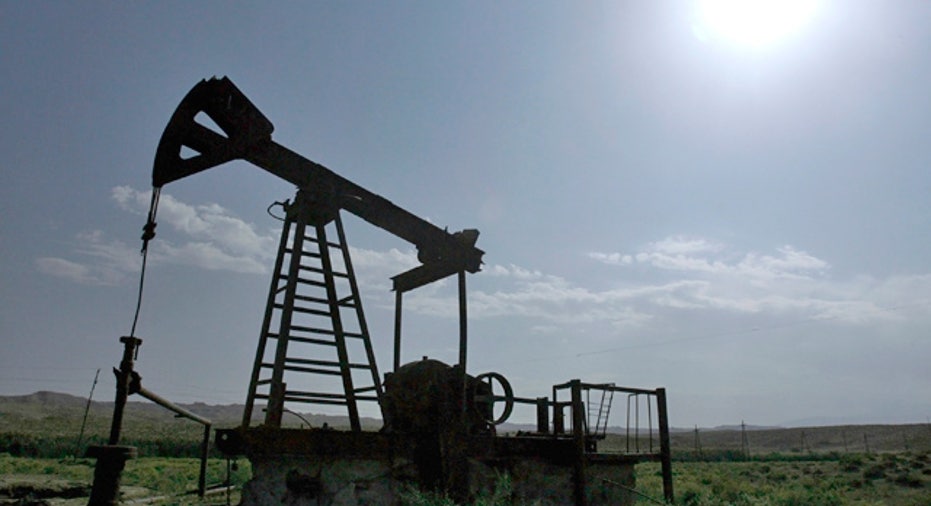 U.S. crude tumbled to near its lowest level since late 2003 on Thursday, dragged down by continuing worries about the global oversupply of crude and falls in the wider financial markets.
Brent crude, the global oil benchmark, dropped 1.6% to $30.36 a barrel on London's ICE Futures exchange. On the New York Mercantile Exchange, West Texas Intermediate futures were trading down 3.4% at $26.47 a barrel after falling to as low as $26.22 a barrel earlier in the session.
Oil fell in tandem with stock markets around the globe, the Stoxx Europe 600 dropped as much as 3.9%, its lowest level since October 2014, and stocks futures pointed to an opening loss for the S&P 500.
"Global equities have been a negative price directional driver for the oil complex," said Dominick Chirichella, analyst at the Energy Management Institute.
Meanwhile, Mr. Chirichella said, the global oil supply is continuing to outstrip demand and the competition to sell oil and capture market share remains the main objective of many oil producers.
The U.S. Energy Information Administration on Wednesday reported that crude inventories fell by around 800,000 barrels last week. But total stocks grew for the 11th week out of 14 with unexpectedly large additions to products like gasoline and diesel. Crude oil stockpiles at Cushing, the delivery hub for WTI, increased to 64.7 million barrels, a fresh high.
"The market took the view...that the decline in U.S. crude oil stockpiles would be temporary and this kept downward pressure on prices, " said an ANZ Bank report.
Top energy monitors added to the bearish sentiment on the market this week with the International Energy Agency and the U.S. EIA saying they expect the global crude oversupply to persist for months, keeping prices low.
On Wednesday, the Organization of the Petroleum Exporting Countries cut its forecasts for global oil-demand growth, citing lower consumer appetite in places such as Russia and Brazil despite low prices.
OPEC's report also showed that members of the oil cartel continue to pump crude at full tilt in a bid to defend their market share. OPEC's output in January grew to 32.3 million barrels a day from 32.2 in December.
An Iranian oil official said Thursday that Iran cut prices for its light crude to Europe by 10 to 20 cents a barrel in March. Tehran is looking to attract buyers for its returning crude after international sanctions against the country were lifted in January and plans to increase its oil output by 500,000 barrels a day in the coming months.
"The fight for market share continues," said Michael Poulsen, analyst at Global Risk Management.
Nymex reformulated gasoline blendstock--the benchmark gasoline contract--rose 0.2% to $0.95 a gallon. ICE gas oil changed hands at $282.50 a metric ton, down $2.75 from the previous settlement.
Benoît Faucon contributed to this article.
Write to Georgi Kantchev at georgi.kantchev@wsj.com and Biman Mukherji at biman.mukherji@wsj.com