U.S. Crude Dips After Hitting $40 Per Barrel Overnight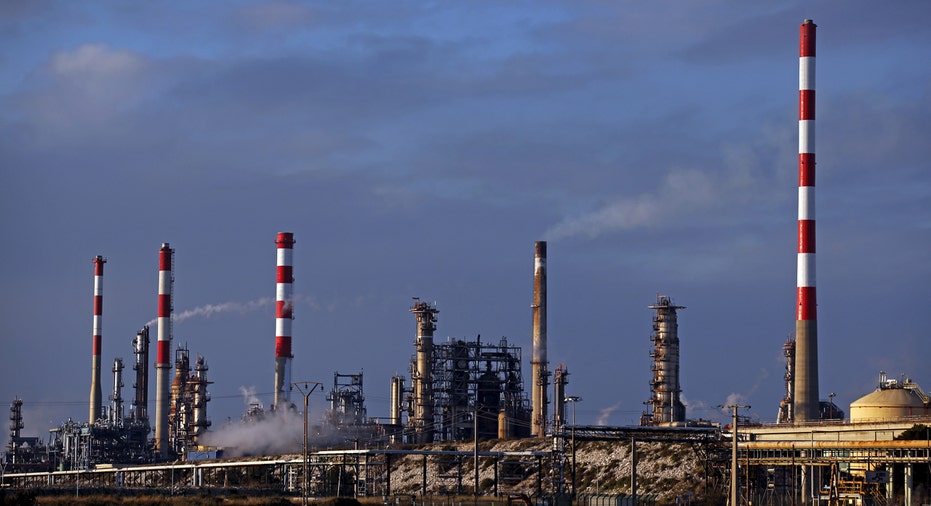 Global oil prices softened Monday as investors retraced from a recent rally, concerned about the factors, including U.S. inventory data, that drove the price up.
Global benchmark Brent was down 0.74% at $41.63 for June cargoes while West Texas Intermediate dipped 0.81% on the New York Mercantile Exchange at $39.40 a barrel for May deliveries.
Oil prices staged a strong rally over the weekend, building on Friday's 6% rise. The oil price began to slip again on Monday as analysts questioned recent positive U.S. inventory data and raised renewed doubts a potential output-freeze agreement among some of the world's biggest oil producers.
Oil had rallied on Friday and the weekend after data showed a massive draw on U.S. stockpiles.
But on Monday, Morgan Stanley said the 4.9 million barrel decline in U.S. inventory was counter-seasonal and due to a number of factors that won't be repeated. The bank predicted that sentiment will turn negative again this week leading to lower oil prices.
Members of the Organization of the Petroleum Exporting Countries and Russia are scheduled to meet in Doha on Sunday to discuss capping oil production at January or February levels. Market participants, though, remain skeptical that an agreement will whittle down the persistent oversupply that has dragged prices lower for nearly two years.
"We do not expect the meeting to deliver a bullish surprise as we believe production cuts make little sense given it has taken 18 months for the rebalancing to finally start," Goldman Sachs said in a note.
Commerzbank warned of a price correction if the Doha meeting doesn't produce a viable plan for freezing production.
As supply isn't likely to falloff much in the near term, investors are looking at major oil consumers, such as China, to soak up excess crude.
Some analysts remain positive that China will continue to act as a big source of demand.
"China will remain a sizable crude importer, as strong domestic demand for gasoline and petrochemical feedstock, refining capacity additions and continued stockpiling activities drive imports," said BMI Research.
In February, China's crude imports rose nearly 25% on-year to 31.8 million metric tons, equivalent to roughly 8 million barrels a day, the highest daily average on the record.
Preliminary data on China's March oil imports and exports will be released Wednesday.
Write to Kevin Baxter at Kevin.Baxter@wsj.com and Jenny W. Hsu at jenny.hsu@wsj.com