U.S. Crop Conditions Set to Worsen as Midwest Drought Deepens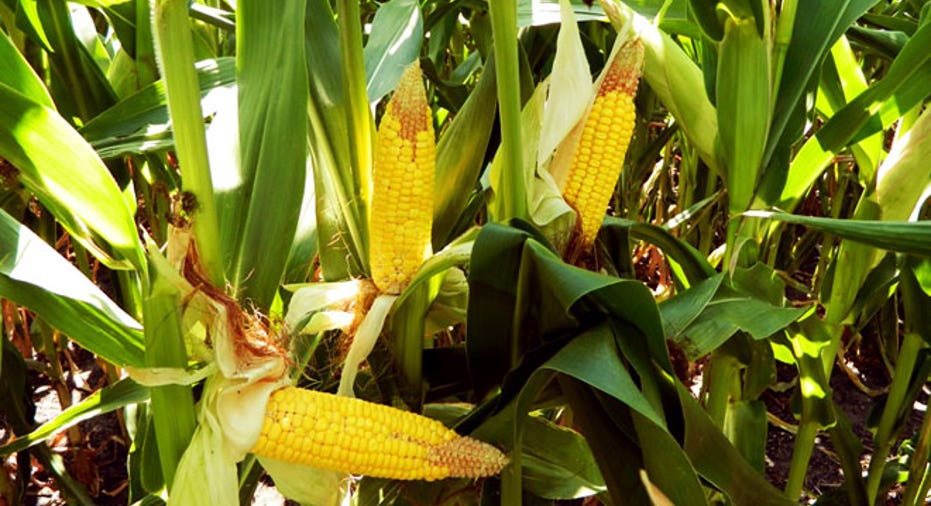 Dry and hot weather in the U.S. Midwest for the next week or two will further erode crop conditions, trimming this year's corn and soybean crop production, an agricultural meteorologist forecast Monday.
"It looks like a continued trend of below-average precipitation in the Midwest for the next week to 10 days," said John Dee, meteorologist for Global Weather Monitoring.
Temperatures this week will warm into the upper 80s to low 90s degrees Fahrenheit, with only a few light showers in the east on Monday and some rainfall later in the week, he said.
"There are no widespread soaking rains in sight. Thursday and Friday there could be scattered showers, and by the weekend from 0.30 to 0.80 inch with coverage of about 75 to 80 percent," Dee said. "There won't be as much stress as recently, but crops will continue to deteriorate."
There were mixed signals for the weather early next week, with some weather models showing some rain but others indicating that the dryness would continue.
Rains brought some relief from drought in the northern and eastern Midwest, but overall crops will continue to suffer from the worst drought in more than 50 years, especially in the central and southern Corn Belt.
A lessened U.S. harvest was raising worries about the ability of the world's largest food exporter to meet the needs of food processors, livestock producers and ethanol makers. The lack of rain was also drying up waterways and slowing river shipments of commodities to export ports on the Gulf of Mexico.
Corn and soybean conditions have been on a rapid skid this summer, falling to their worst conditions since the last U.S. drought of 1988. Crop specialists expect the U.S. Department of Agriculture to report another drop in conditions in its weekly crop report released later on Monday.
Commodity Weather Group (CWG) on Monday said recent rains had scaled down the driest areas to about 40 percent of the Midwest soybeans for much of this week.
But "the return of drier conditions to the central and southwestern belt will allow concerns to quickly return to at least half of the belt," CWG said.
Chicago Board of Trade (CBOT) corn futures were up more than 20 cents per bushel, or 2.69 percent, and soybeans up 35 cents, or 2 percent, on Monday as investors bought on fears of a crop shortfall in the U.S. this year.
(Reporting By Sam Nelson)