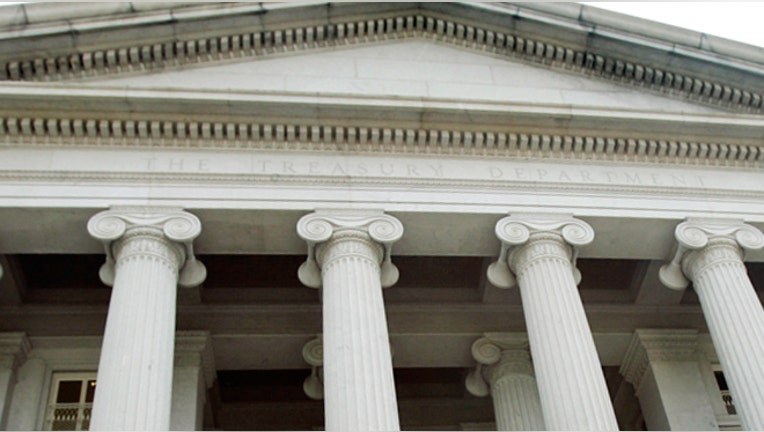 The U.S. budget deficit was little changed in July as growth in both revenue and spending slowed.
Over the past year, the deficit totaled $487 billion, down 0.3% from a year earlier, the Treasury Department said in a monthly update Wednesday. The past year has seen a decline in corporate tax revenue. Personal income taxes have been on the rise so far this year, thanks to steady job growth. But corporate taxes haven't kept pace as corporate profits suffered due in part to low productivity growth and a tight job market that has firms paying out a larger share of revenues in wages.
The government posted a deficit for the month of July, as outlays exceeded revenues by $113 billion. That was a smaller deficit than the $149 billion monthly shortfall posted in July 2015. The higher figure from last July was partly due to an acceleration of $42 billion of August benefit payments that were pushed forward into July.
In the 12 months through July, the deficit represented 2.6% of the nation's economic output, or gross domestic product. That was down from 2.8% of GDP in the 12 months through June. The longer-term trends show a rising deficit.
Revenues over the past year climbed just 1.2% compared with the 12 months through July 2015, the lowest annual rate in nearly six years. Earlier in the current economic expansion, revenues routinely grew by 6% or more year-over-year. By contrast, government outlays have been steadily rising partly as a result of increased spending on Social Security and Medicare as the country's population ages. Overall outlays rose 1.0% in the past 12 months compared with the year through July 2015, the slowest pace in more than two years.
By Anna Louie Sussman