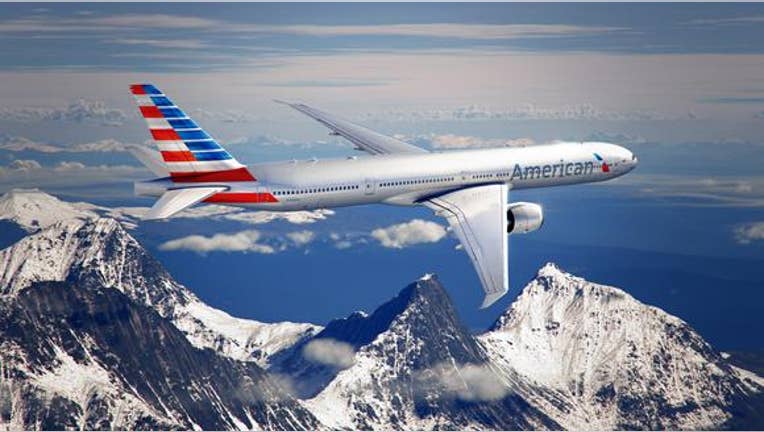 Four U.S. airlines fly to Asia: American Airlines , Delta Air Lines , United Continental , and Hawaiian Holdings . In the past few years, all four have tussled repeatedly over a small number of slots reserved for U.S. carriers at Haneda Airport, the closest airport to Tokyo.
U.S. airlines have been eager to serve Tokyo's Haneda Airport. Photo: The Motley Fool.
Last month, the U.S. and Japan reached an agreement that will allow U.S. carriers to operate two more daily round-trip flights between the U.S. and Haneda Airport while enabling better flight times. As a result, the competition for Haneda slots is about to get even more heated.
Haneda hasn't been great for U.S. airlinesIn 1978, Japan moved most of Tokyo's international flights from Haneda Airport to the newly constructed Narita International Airport, which is more than 30 miles from the city center. The Japanese government finally allowed flights between the U.S. and Haneda to resume -- on a very limited basis -- in 2010.
Four round-trip slots were reserved for U.S. airlines and four for Japanese carriers, with arrivals and departures permitted only between 10 p.m. and 7 a.m. Despite the restriction to nighttime arrivals and departures, American, Delta, United, and Hawaiian all applied for slots.
However, in the next five years, airlines canceled three of their Haneda routes, citing flight schedules that weren't convenient for travelers. Flights to the eastern U.S. were particularly unworkable: Delta Air Lines canceled its Detroit-Haneda flights in 2012, and American Airlines abandoned its New York-Haneda route in 2013.
American Airlines dropped its New York-Tokyo Haneda route in 2013. Photo: American Airlines.
Ironically, each time an airline canceled a Haneda route because of weak financial performance, it set off vicious competition -- usually involving at least three airlines -- over who would get to use the slot next. At times, the airlines seemed like gluttons for punishment. Of all the U.S.-Haneda routes that airlines tried, only Hawaiian Airlines' Haneda-Honolulu flights were reliably profitable.
Haneda is about to become far more lucrativeToday, American, Delta, United, and Hawaiian each hold one of the four round-trip slot pairs reserved for U.S. carriers. Their persistence in pursuing Haneda slots is about to pay off.
That's because the new agreement between the U.S. and Japan finally allows daytime arrivals and departures. U.S. airlines will now be entitled to six daily round-trip flights to Haneda, only one of which will be limited to overnight hours.
For American, Delta, and United, it will be a no-brainer to shift their Haneda flight schedules to more convenient daytime slots. Hawaiian Airlines has been doing very well with its nighttime slot, but it might still prefer to operate somewhat earlier in the evening.
Hawaiian Airlines' nighttime Haneda flights have thrived. Image source: Wikimedia Commons.
Based on the wording of the State Department press release, it appears that the four airlines currently flying to Haneda will be allowed to move their slots to the daytime hours without going through a new application process. However, there will probably be a fierce battle over the fifth daytime slot between American Airlines, Delta Air Lines, and United Continental.
As for the nighttime slot, Hawaiian Airlines will probably request it for nonstop service to Kona on Hawaii's Big Island. This proposed route has been passed over several times in recent years in favor of routes to the mainland. However, it's possible that the other airlines won't be interested in a nighttime Haneda slot once daytime operations are permitted.
Why Delta is still upsetAmerican Airlines, United Continental, and Hawaiian Airlines all praised the agreement to improve access to Haneda Airport. Delta Air Lines wasn't pleased, though.
The reason for Delta's dismay is that it operates a small hub at Narita Airport. Delta fears that people flying to Tokyo will be less willing to fly into Narita after flights to Haneda move to more convenient times.
Delta believes daytime flights to Haneda will cannibalize traffic at Narita Airport. Photo: The Motley Fool.
Furthermore, American and United have joint ventures with the two dominant Japanese airlines. This means that they can offer plenty of connecting flights in Tokyo, whether they fly into Narita or Haneda.
Delta wanted the U.S. government to hold out for enough slots so that it could move its entire hub from Narita to Haneda Airport. This would offset the ingrained advantage that American and United have from their joint ventures. However, this was an unrealistically high "ask" from Delta.
Summing up the situationThus, American Airlines and United Continental are probably the two biggest beneficiaries of this policy change. They will get to move their Haneda flights to the daytime hours, which will be more convenient for travelers and enable more connections on both ends.
Hawaiian Airlines may also come out ahead if it can move its current Haneda-Honolulu route to an earlier time slot and snag the remaining nighttime slot for Haneda-Kona flights. The biggest risk is to Delta Air Lines. Even if it wins the fifth daytime slot at Haneda Airport, any profits it earns there could be more than offset by the cannibalization of its competing hub at Narita Airport.
The article U.S. Airlines Get Improved Access to Tokyo: Who Wins? originally appeared on Fool.com.
Adam Levine-Weinberg owns shares of Hawaiian Holdings, and United Continental Holdings, and is long January 2017 $40 calls on Delta Air Lines,, long January 2017 $30 calls on American Airlines Group, short April 2016 $38 calls on Hawaiian Holdings,, and short October 2016 $50 calls on Hawaiian Holdings, The Motley Fool is long January 2017 $35 calls on American Airlines Group. Try any of our Foolish newsletter services free for 30 days. We Fools may not all hold the same opinions, but we all believe that considering a diverse range of insights makes us better investors. The Motley Fool has a disclosure policy.
Copyright 1995 - 2016 The Motley Fool, LLC. All rights reserved. The Motley Fool has a disclosure policy.