U.S. Airlines Descend on Havana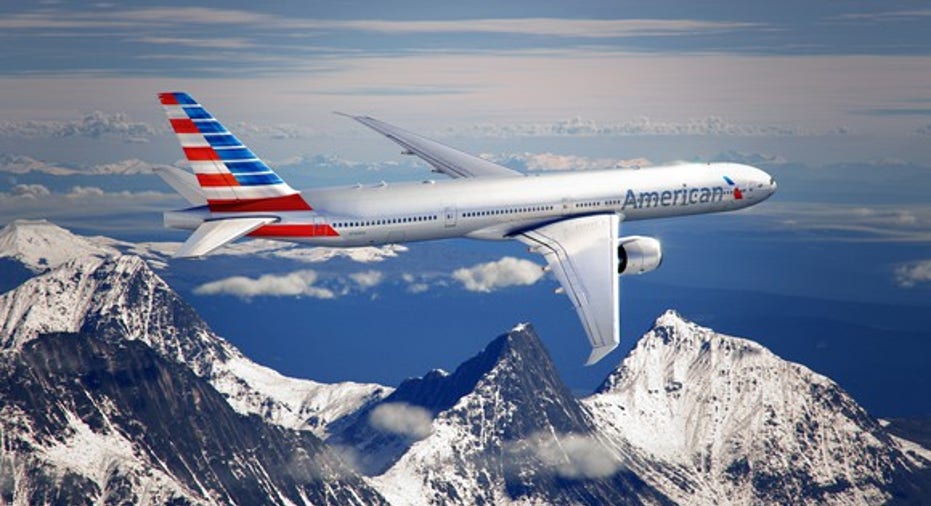 After finishing up the busy Thanksgiving travel weekend, a host of U.S. airlines are turning to a new project this week: opening up service to Havana.
American Airlines (NASDAQ: AAL) and JetBlue (NASDAQ: JBLU) operated their first scheduled flights to the Cuban capital on Monday. United Continental joined them on Tuesday, with more new routes from Delta Air Lines, Spirit Airlines (NASDAQ: SAVE), and Frontier Airlines coming on Thursday. Southwest Airlines will join the fray in two weeks, with Alaska Air rounding out the pack in early 2017.
American Airlines operated its first scheduled flight to Havana this week. Image source: American Airlines.
The resumption of scheduled flights to Cuba (and especially Havana) after a more than 50-year hiatus is a historic event. However, some pundits may be misjudging the impact of these new routes. Indeed, airlines face a long, tough road to make their routes to Cuba profitable.
Cuba isn't like other markets
Cuba may seem similar to other Caribbean markets at first glance. But while tourism is a key driver of passenger traffic between the U.S. and other Caribbean islands (along with visiting friends and relatives), U.S. residents are still banned from traveling to Cuba for tourism.
Instead, Americans wanting to visit Cuba must certify that their trip will fall within one of 12 permitted categories of travel. These include family visits, educational or religious activities, cultural exchange programs, and humanitarian projects (among other things). Even if tourism were permitted, Cuba currently lacks the infrastructure to support a surge in tourist arrivals.
It's not easy to make a profit
Without being able to draw on pent-up tourist demand, airlines may have trouble making money on flights to Cuba. Retrenchment has already begun for routes to Cuba's secondary cities. In February, American Airlines will drop one of two daily flights in three secondary cities that it serves.
There is much more demand for flights to Havana. That said, U.S. airlines are adding 20 flights a day to Havana -- all on mainline planes -- in the span of five weeks. This will surely lead to substantial overcapacity in the market, keeping a lid on fares.
Indeed, JetBlue advertised introductory fares to Havana of $99 one-way from New York and $54 one-way from Florida. While fares are higher (and flights are nearly full) during the holiday peak season, JetBlue has sold less than half of the seats on most of its flights for the next three weeks, despite offering these bargain fares.
JetBlue's Havana flights have lots of empty seats despite rock-bottom fares. Image source: JetBlue Airways.
Prices need to go dramatically higher for airlines to make money. Indeed, Spirit Airlines is offering $155 roundtrip flights from Fort Lauderdale to Havana for just about any day in the next few weeks. Taxes and government fees account for more than 70% of the stated ticket price, though. Spirit will only keep a measly $43 of the total.
At least Spirit Airlines can fall back on its various ancillary revenue streams in an effort to break even. On many days, JetBlue is offering lower fares than Spirit from Florida to Havana, in some cases bringing in just a few dollars of revenue after deducting taxes and government fees. That will lead to steep losses.
The Trump administration could rewrite the rules
Of the airlines starting service to Havana, American Airlines and Spirit Airlines are the most likely to turn profitable within a reasonable period. Spirit has the lowest costs in the industry and can supplement its ticket sales with ancillary revenue. Meanwhile, American will benefit from its market-leading position in Miami and its unique ability to serve connecting traffic from cities without nonstop service to Cuba.
However, any progress they make could be quickly undone. President-elect Donald Trump has been critical of President Barack Obama's decision to restore U.S.-Cuba ties without demanding big concessions from Cuba. Thus, there is a significant chance that the incoming Trump administration will crack down on travel to Cuba.
Even if the government doesn't revoke the airlines' Cuban route authorities, it could tighten enforcement of the permitted categories of travel. This would likely reduce travel demand, hurting all of the U.S. airlines that serve Cuba.
Airlines are staking long-term claims
Airline executives recognize that the cost of operating in Cuba is high and that demand will take time to materialize. That's why airlines have been cautious about offering flights to smaller cities in Cuba (and why American Airlines is reducing service to some secondary cities).
However, for the foreseeable future, U.S. airlines will be limited to 20 daily flights to Havana. Most airlines are willing to take their lumps for the time being in order to get a share of those 20 daily flights. There's certainly some risk that demand for travel to Havana never really takes off. But it's a risk worth taking in light of the considerable long-term upside for U.S.-Havana travel.
10 stocks we like better than JetBlue Airways When investing geniuses David and Tom Gardner have a stock tip, it can pay to listen. After all, the newsletter they have run for over a decade, Motley Fool Stock Advisor, has tripled the market.*
David and Tom just revealed what they believe are the 10 best stocks for investors to buy right now... and JetBlue Airways wasn't one of them! That's right -- they think these 10 stocks are even better buys.
Click here to learn about these picks!
*Stock Advisor returns as of November 7, 2016
Adam Levine-Weinberg owns shares of Alaska Air Group, JetBlue Airways, and Spirit Airlines and is long January 2017 $17 calls on JetBlue Airways, long January 2017 $40 calls on Delta Air Lines, and long December 2016 $30 calls on Spirit Airlines. The Motley Fool recommends JetBlue Airways and Spirit Airlines. Try any of our Foolish newsletter services free for 30 days. We Fools may not all hold the same opinions, but we all believe that considering a diverse range of insights makes us better investors. The Motley Fool has a disclosure policy.