U-Haul Parent Amerco's Earnings: Revenue Moves Up but EPS Declines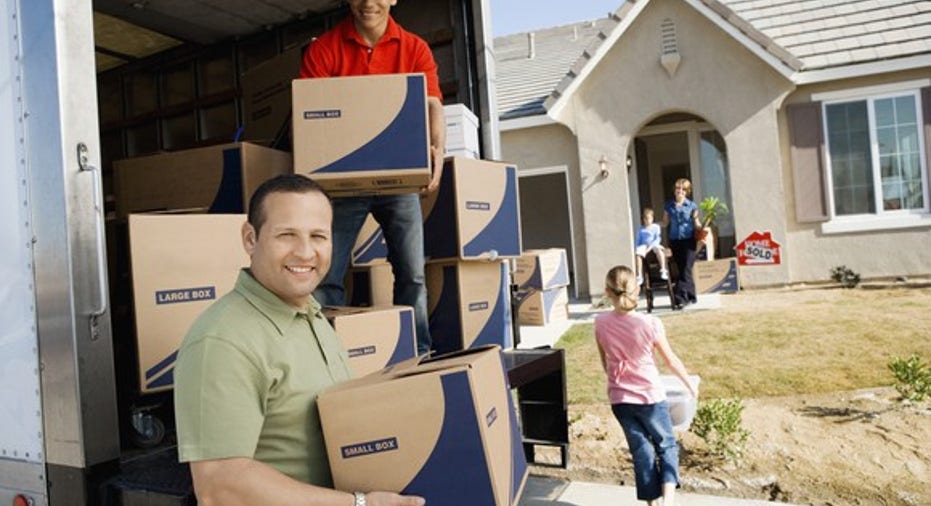 Amerco(NASDAQ: UHAL)reported its fiscal third-quarter earnings, for the period ended Dec. 31, 2016, after the market closed on Wednesday. The parent company of do-it-yourself moving giant and self-storage player U-Haul as well as two insurance company subsidiaries posted a 6.2% year-over-year increase in revenue while earnings per share declined 20.1%.
The stock has returned 16.1% for the one-year period through the regular trading session on Wednesday, versus the S&P 500's 26.5%, but remains a decisive winner over the medium and long terms.
Amerco's key quarterly numbers
| Metric | Fiscal Q3 2017 | Fiscal Q3 2016 | Year-Over-Year Change |
| --- | --- | --- | --- |
| Revenue | $790.7 million | $744.8 million | 6.2% |
| Operating income | $132.2 million | $157.9 million | (16.3%) |
| Net income | $65.2 million | $81.8 million | (20.3%) |
| Earnings per share | $3.33 | $4.17 | (20.1%) |
Data source: Amerco.
As a result of changes in Internal Revenue Service regulations regarding the capitalization of low-value assets, the company has changed its financial reporting policy. This resulted in an additional $4.3 million of operating expenses.
Image source: Getty Images.
What happened with Amerco this quarter?
Revenue in the U-Haul segment, which accounted for 90.3% of total revenue, grew 6.1% from the year-ago period to $714.0 million.
Revenue in the insurance segment (comprised of one property casualty and one life insurance company) increased 6.2% to $78.1 million. (The two segments' revenues add up to slightly more than the company's total revenue because there's a small revenue elimination, which eliminates the sale of goods or services between the two business units.)
Within the U-Haul segment, DIY-moving equipment rental revenue grew 4.7% from the year-ago period to $541.5 million. Growth was due to an increase in the number of truck rental transactions for both the "in-town" (two-way) and one-way businesses compared to the year-ago period. This was driven by an increase in fleet size due to an expansion in the number of independent dealers and company-owned locations.
Within the U-Haul segment, self-storage revenue increased 14.5% to $72.3 million, accounting for 9.1% of total revenue.
Room count increased to 305 at the end of the quarter compared to 265 at the end of the year-ago period.
Average occupancy rate based on room count was 75.1%, down from 78.4% in the year-ago period. This marks the fifth consecutive quarter of year-over-year declines in the occupancy rate. It's also down sequentially, as last quarter's rate was 78.9%. While the rate is still decent, investors should continue to monitor this metric, as declining occupancy rates can reflect increased competition and a softening of pricing power.
DIY-moving and self-storage product and service sales revenue increased 3% to $51.6 million, while property management fees jumped 19.1% to $9.7 million. These are fees the company collects from managing self-storage units owned by others.
Operating income in the U-Haul segment declined 17.9% to $118.3 million, as expenses and costs increased more than revenue.
Operating income in the insurance segment was flat with the year-ago period at $14.1 million.
What management had to say
Here's what CEO Joe Shoen had to say in the press release:
Looking ahead
Amerco doesn't provide forward guidance, and there's just one Wall Street analyst who provides estimates, making them of little value.
As has been the case over the last couple of quarters, this was a challenging quarter for Amerco's self-moving business. Last quarter, Shoen said that the average income per transaction had declined and that the resale market for trucks remained depressed. No such explicit comments were made in the reported quarter's press release, but it's probably safe to assume these factors remain at play. More details should be covered in the earnings call.
Overall, the self-storage business continues to grow. This is a higher-margin business than self-moving (though the company doesn't break out margins), so its revenue growth has an outsize effect on earnings. That said, investors should monitor occupancy rates in the storage business, as they have been slowly declining.
10 stocks we like better than AmercoWhen investing geniuses David and Tom Gardner have a stock tip, it can pay to listen. After all, the newsletter they have run for over a decade, Motley Fool Stock Advisor, has tripled the market.*
David and Tom just revealed what they believe are the 10 best stocks for investors to buy right now... and Amerco wasn't one of them! That's right -- they think these 10 stocks are even better buys.
Click here to learn about these picks!
*Stock Advisor returns as of February 6, 2017
Beth McKenna has no position in any stocks mentioned. The Motley Fool recommends Amerco. The Motley Fool has a disclosure policy.