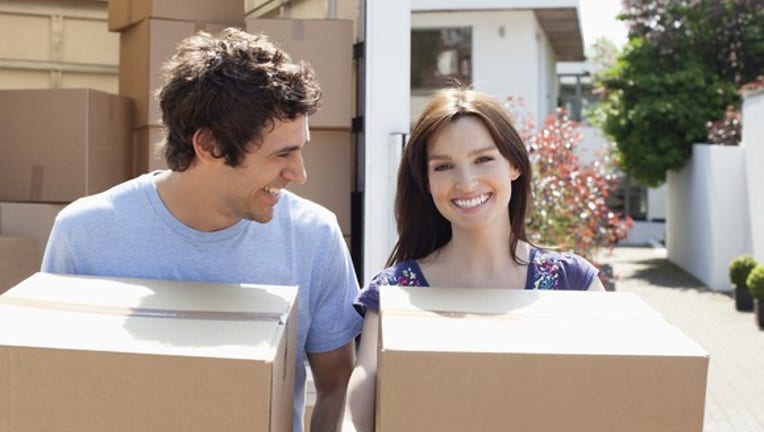 Amerco(NASDAQ: UHAL)reported its fiscal fourth-quarter 2017 earnings, for the period ended March 31, after the market closed on Wednesday. The parent company of do-it-yourself moving titan and growing self-storage player U-Haul, which also has two insurance company subsidiaries, posted a 3.8% year-over-year increase in revenue, while earnings per share dropped about 82%.
Shares were down 3.1% in after-hours trading on Wednesday.
Amerco earnings: The raw numbers
| Metric | Fiscal Q4 2017 | Fiscal Q4 2016 | Year-Over-Year Change |
| --- | --- | --- | --- |
| Revenue | $708.8 million | $683.0 million | 3.8% |
| Operating income | $43.1 million | $106.5 million | (59.5%) |
| Net income | $9.5 million | $52.6 million | (81.9%) |
| GAAP earnings per share (EPS) | $0.49 | $2.68 | (81.7%) |
Data source: Amerco.GAAP = generally accepted accounting principles.
As a result of changes in IRS regulations regarding the capitalization of low-value assets, Amerco has changed its financial reporting policy. This resulted in an additional $6.3 million of operating expenses in the quarter.
For the full year, Amerco's revenue increased 4.5% to $3.42 billion, operating income declined 14.4% to $742.3 million, net income fell 18.5% to $398.4 million, EPS declined 18.5% to $20.34, and adjusted EPS dropped 21.6% to $19.55.
Adjusted EPS for the year excludesan after-tax benefit of $0.79 per share associated with the company's settlement of its PODS Enterprises (PEI) trademark infringement litigation that reduced operating expenses by $24.6 million.
Image source: Getty Images.
What happened with Amerco this quarter?
Revenue in the U-Haul segment, which accounted for 89.3% of total revenue, declined 4% from the year-ago period to $632.8 million.
Revenue in the insurance segment (comprised of one property-casualty and one life-insurance company) grew 3% to $78.0 million. (The two segments' revenue add up to slightly more than the company's total revenue because there's a small revenue elimination, which eliminates the sale of goods and services between the two business units.)
Within the U-Haul segment, DIY-moving equipment rental revenue grew 2.3% from the year-ago period to $463.3 million. This result was negatively impacted by the fact that February had an additional day in the year-ago period. Both the "in-town" (two-way) and one-way businesses grew. The increase was driven by an expansion of the distribution network and an increase in the number of trucks and trailers.
Within the U-Haul segment, self-storage revenue increased 14% to $74.7 million, accounting for about 10.5% of revenue.
Room count grew to 318 at the end of the quarter compared to 275 at the end of the year-ago period.
Average occupancy rate based on room count was 72.1%, down from 76.1% in the year-ago period. This marks the sixth consecutive quarter of year-over-year declines in the occupancy rate. It's also down sequentially, as last quarter's rate was 75.1%.
DIY-moving and self-storage product and service sales revenue was flat at $53.9 million, while property management fees inched up 1.6% to $6.0 million. These are fees the company collects from managing self-storage units owned by others.
Operating income in the U-Haul segment dropped 68.3% to $29.0 million, driven by an approximate 36% increase in depreciation expense net of gains from truck sales and a nearly 15% increase in operating expenses. Excluding the $6.3 million in operating expenses resulting from the change in reporting policy mentioned above, operating expenses increased about 13%.
Operating income in the insurance segment declined 2.7% to $15.1 million.
What management had to say
Here's what CEO Joe Shoen had to say in the press release:
The factors Shoen cited above were, indeed, big drivers in the year-over-year drop in earnings for the full fiscal year. Depreciation expense net of gains on truck sales increased about 53% to $290.7 million in fiscal 2017. However, an increase in operating expenses relative to revenue growth was also a notable contributor to the decline in earnings for the fiscal year.
Looking ahead
This was a challenging quarter for Amerco, driven by the factors in the self-moving business discussed above. It's worth noting, however, that depreciation expenses are a non-cash expense, so they don't affect a company's cash generated from operations. Operating expenses are the factor to monitor in this business.
The self-storage business continues to perform solidly, as year-over-year revenue increased 14%. This business has higher operating margins than the much larger self-moving business (though the company doesn't break out operating results by segment). Amerco is steadily adding to its room counts, so we'd expect to see at least some year-over-year declines in occupancy, but investors should continue to monitor this metric -- we don't want to see it drop too low.
10 stocks we like better than AmercoWhen investing geniuses David and Tom Gardner have a stock tip, it can pay to listen. After all, the newsletter they have run for over a decade, Motley Fool Stock Advisor, has tripled the market.*
David and Tom just revealed what they believe are the 10 best stocks for investors to buy right now... and Amerco wasn't one of them! That's right -- they think these 10 stocks are even better buys.
Click here to learn about these picks!
*Stock Advisor returns as of May 1, 2017
Beth McKenna has no position in any stocks mentioned. The Motley Fool recommends Amerco. The Motley Fool has a disclosure policy.