Tyson Sales Drop 12.8%; CEO to Step Down, Shares Fall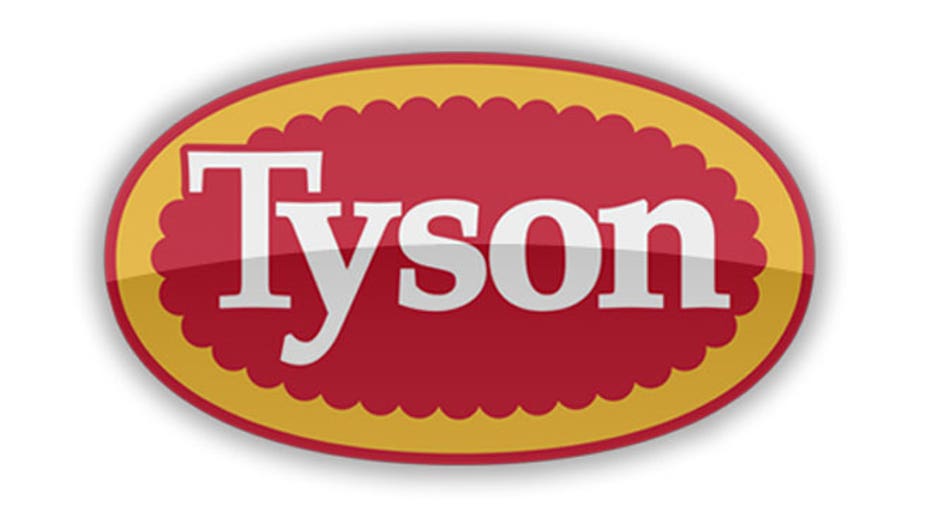 Tyson Foods reported a lower-than-expected quarterly profit on Monday and said Chief Executive Donnie Smith would step down at the end of the year as the company looks to expand its presence in branded prepared foods.
Tyson, whose shares were down 8.6 percent in premarket trading, said its president, Tom Hayes, would succeed Smith, 56, who has been at the helm since November 2009.
Prior to his role as president, Hayes was chief commercial officer at Tyson Foods, overseeing all North American sales, in addition to the food service prepared foods business.
Hayes, 51, previously served as chief supply chain officer for The Hillshire Brands Co, which was bought by Tyson in 2014.
Tyson has been looking to shore up profits by selling more "value-added" items such as pre-seasoned products, marinated meats and heat-and-serve meals, which command higher margins than basic meats.
The company said Smith would stay on in an advisory role for three years after he steps down on Dec. 31.
The No. 1 U.S. meat processor said sales fell 12.8 percent to $9.16 billion in the fourth quarter ended Oct. 1 due to lower beef prices and as the company transitions to more value-added chicken products.
Analysts on average had expected revenue of $9.38 billion, according to Thomson Reuters I/B/E/S.
Net income attributable to Tyson rose to $391 million, or $1.03 per share, from $258 million, or 63 cents per share, a year earlier, helped by lower feed and livestock costs.
Excluding items, the company earned 96 cents per share, missing the average analyst estimate of $1.17.
Up to Friday's close of $67.36, Tyson's shares had risen 26.3 percent since the start of the year.
(Reporting by Sruthi Ramakrishnan in Bengaluru; Editing by Martina D'Couto)