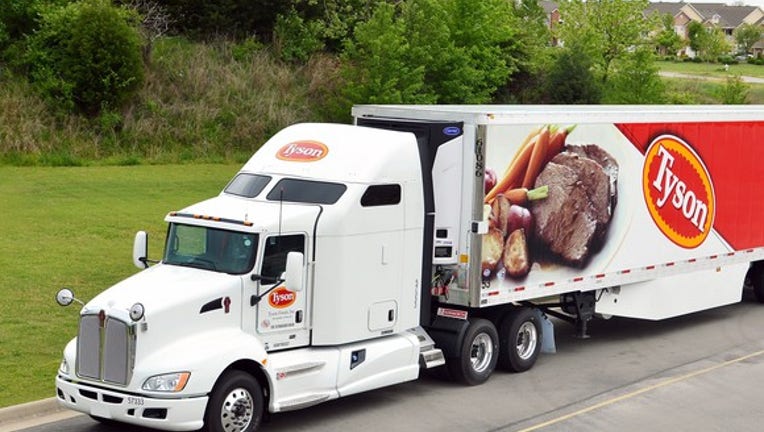 Tyson Foods Inc (NYSE:TSN), the No. 1 U.S. meat processor, reported better-than-expected quarterly profit and sales, helped by a rise in export demand and higher beef and pork prices.
U.S. beef exports are set to get a boost as China earlier this year lifted its ban on beef from the United States, which was enforced in 2003 due to a scare over mad cow disease.
Tyson's shares were up 2.5 percent at $64.90 in premarket trading on Monday.
Sales in Tyson's beef business - its largest - rose 5.7 percent to $4 billion in the third quarter ended July 1. Pork sales rose 4 percent.
Average beef prices rose 5.3 percent, while pork prices rose 3.3 percent.
Net income attributable to the company fell to $447 million, or $1.21 per share, in the quarter, from $484 million, or $1.25 per share, a year earlier.
Excluding items, the company earned $1.28 per share, beating the average analyst estimate of $1.18 per share, according to Thomson Reuters I/B/E/S.
However, sales rose 4.8 percent to $9.85 billion, increasing only for the third time in two years. Analysts on average had expected sales of $9.48 billion.
Tyson also raised the lower end of its adjusted profit forecast by 5 cents to $4.95 per share to $5.05 per share for the year ending September and sales above $38 billion, compared with its previous forecast of sales to remain flat at $36.88 billion.
(Reporting by Sruthi Ramakrishnan in Bengaluru; Editing by Martina D'Couto)