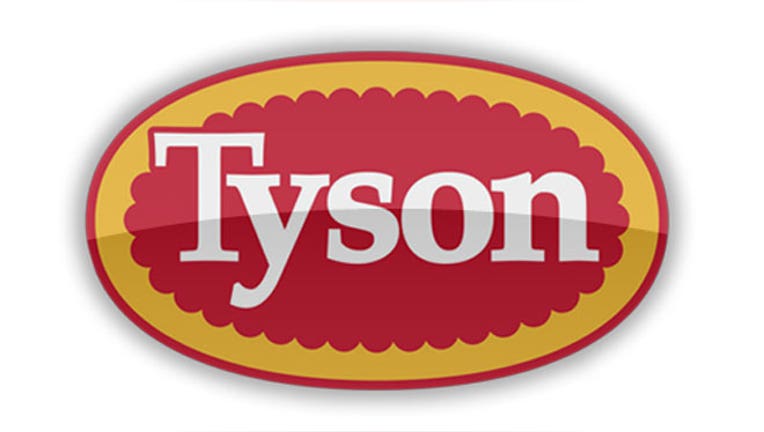 Despite a rougher-than-expected second quarter, Tyson Foods (NYSE:TSN) said it remains confident in its results for the full year as demand for chicken products flourishes.
The Springdale, Ark.-based producer of chicken and other meat products said Tuesday that a declining value of beef, which has fallen more than the price of cattle, has squeezed margins in its beef and pork segments and weighed on current-quarter results.
Shares of Tyson slumped nearly 4% on Tuesday morning to $22.39 in recent trade.
However, the company's chicken business is excelling and Tyson Chief Operating Officer James Lochner said the pork business is starting to improve. Growing demand for chicken products is expected to partially offset dwindling beef sales.
"Demand is strong, and we're seeing signs of consumers trading from beef to chicken," Lochner said. "We expect to continue our strong performance in the back half of the year."
Amid the fresh demand, Tyson said it is launching a new line of all-natural chicken under the new NatureRaised Farms brand that will include a variety of products produced from cage-free chickens raised without antibiotics or added hormones and fed an all-vegetarian diet.
Looking toward fiscal 2014 and beyond, Tyson expects total company top-line sales to grow 3% to 4% annually and value-added sales to grow between 6% and 8%.
The company also plans to focus on improving international sales in Brazil, China, India and Mexico.