Two-Thirds of E. Coast Refiners Shutting as Hurricane Sandy Nears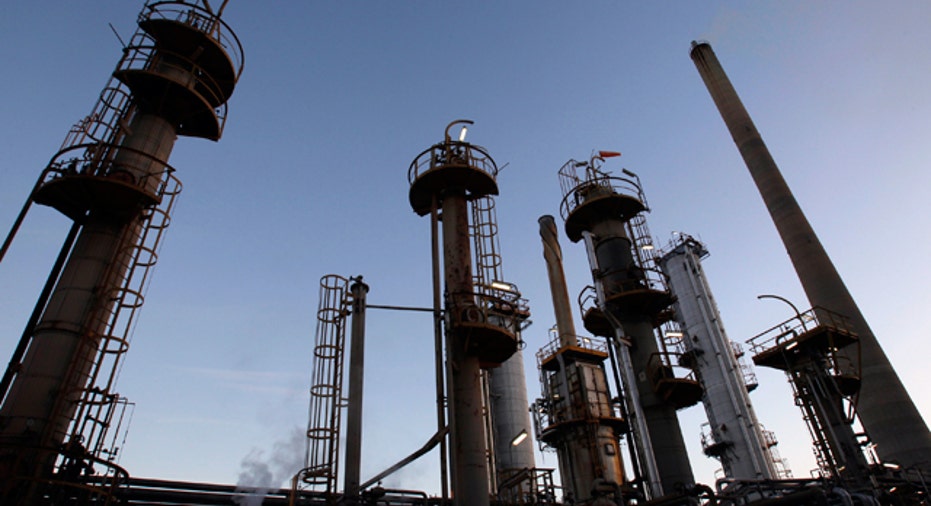 More than two-thirds of the East Coast's refining capacity was shutting down on Monday ahead of Hurricane Sandy, sources and officials said, as operators braced for potentially damaging power outages and flooding.
With Sandy gaining strength overnight as the vast storm turned westward toward New Jersey, Philadelphia Energy Solutions began the precautionary closure of key units at its 330,000 barrel-per-day (bpd) Philadelphia refinery, the biggest in the region, said one source familiar with operations. The reformer unit at the Point Breeze section is already shut.
Two other plants also moved toward a full scale shut-down: Hess Corp (NYSE:HES) said it was closing its 70,000-bpd refinery in Port Reading, New Jersey; and PBF Energy's 180,000-bpd Paulsboro plant in southern New Jersey, across the Delaware River from the Philadelphia area, was also shutting, a source said.
Together with the 238,000 barrels-per-day (bpd) Bayway, New Jersey, refinery, which operator Phillips 66 began shutting on Sunday evening, nearly 70 percent of the region's capacity was on track to be idled. At least one other plant was running at reduced rates, a source said on Sunday.
Oil traders were already factoring in a potential squeeze on fuel supplies. Benchmark gasoline futures rose 1.2 percent and heating oil rose 0.4 percent in thin trading on the New York Mercantile Exchange's (NYMEX) electronic system. The NYMEX's open-outcry trading floor was shut.
The precautionary closures are more widespread than during Hurricane Irene in August 2011, when only Bayway - dubbed the "gasoline machine" because of its key role supplying motor fuel to the New York City area - was completely shut.
While refiners escaped any serious damage during that hurricane, many fear Sandy's massive storm surge - forecast to be as high as 11 feet - could breach plant defenses and cause damaging flooding, which can sometimes take weeks to repair. Abrupt power outages can also damage refinery equipment.
Sandy, forecast to come ashore late Monday or early Tuesday as one of the widest storms ever to hit the area, grew slightly stronger overnight, with wind speeds up to a maximum of 85 miles per hour, 10 mph faster than before. Tropical storm-force winds extended as far as 485 miles (780 km) from the center.
In Philadelphia, the reformer at the Point Breeze section is already shut and other units, which were at cut rates late Sunday, are being shut down completely, the source said.
Over the weekend, PBF Energy began cutting rates by an unspecified amount the crude unit, coker and gasoline-making fluid catalytic cracking unit at its 190,000-barrels-per-day plant in Delaware City, as well as some downstream units, a source familiar with refinery operations said on Sunday.
Delta Air Lines' (NYSE:DAL) 185,000-bpd Monroe Energy plant in Trainer, Pennsylvania, was monitoring the storm.
"We are taking it hour to hour," the source said.
The storm comes as low inventories of refined products, especially distillates and heating oil, have stirred concerns of potential price spikes during the winter heating season.