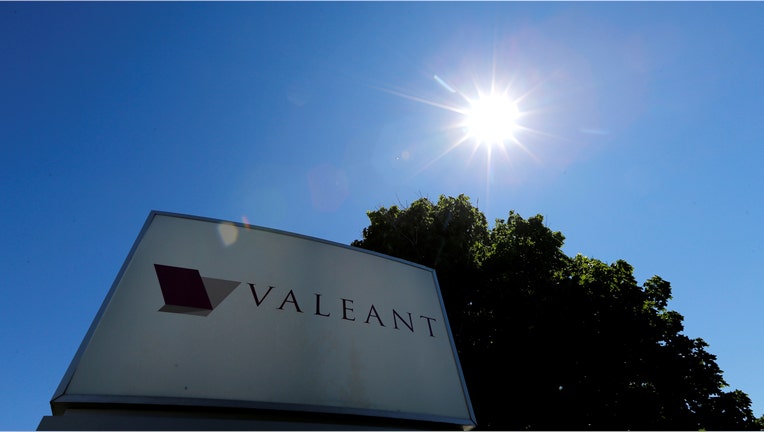 Two former executives were arrested on Thursday on charges related to the investigation of drugmaker Valeant Pharmaceuticals International Inc's ties to a specialty pharmacy company.
Gary Tanner, a former Valeant executive, and Andrew Davenport, the former chief executive of specialty pharmacy Philidor Rx Services LLC, were charged in a criminal complaint filed in Manhattan federal court, prosecutors said.
The Federal Bureau of Investigation arrested Tanner, 39, and Davenport, 48, on Thursday morning at their residences in Phoenix and Philadelphia, respectively, an agency spokeswoman said. They were expected to appear in court later in the day.
Thursday's complaint accused Tanner of secretly working with Davenport to promote Philidor's business with the goal of consummating a purchase option agreement between Valeant and Philidor.
The agreement resulted in tens of millions of dollars for Davenport personally and close to $10 million in secret kickback payments to Tanner, the complaint said.
Lawyers for the defendants could not be immediately identified. A Valeant representative had no immediate comment.
The development is the latest event to hit Laval, Quebec-based Valeant, whose stock has plunged more than 90 percent since August 2015 amid intense criticism of its drug pricing and business practices and various investigations.
Valeant, whose biggest investor is Bill Ackman's Pershing Square Capital Management, has disclosed receiving subpoenas seeking information related to its ties to Philidor and its accounting treatment for sales by specialty pharmacies.
Valeant shares fell 5 percent, or 88 cents, to $16.99 in New York trading on Thursday morning.
(Reporting by Nate Raymond in New York; Editing by Bill Trott)