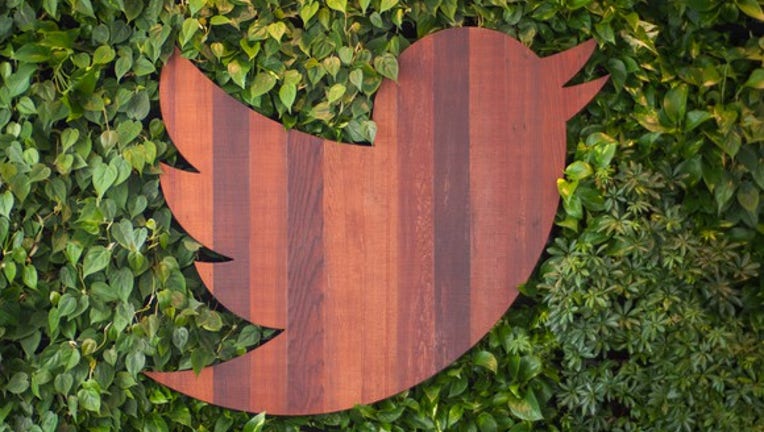 The overwhelming storyline when Twitter(NYSE: TWTR)reported earnings earlier this month was the platform's monthly active user (MAU) growth.
One of the company's core business metrics, MAUs rose to 328 million, good for a year-over-year increase of 6%. The additional 9 million MAUs the company reported this quarter matched Twitter's net additions from the previous nine months combined.
Diving deeper, engagement among those 328 million users strengthened too. Twitter doesn't offer a daily active user count in its quarterly reports, but the company does provide growth rates. Last quarter, DAU's were up 14% year-over-year, outpacing MAU growth), indicating that a higher portion of Tweeters were coming back to the service on a daily basis.
Users are the lifeblood of a social media service like Twitter and the way they trend is one of the best ways to gauge a platform's relevance among consumers. But advertisers are another story.
Twitter's financials and ad industry research show that advertisers haven't bought into the Twitter turnaround, and that likely won't change because of a few million more monthly active users. That's problematic for a company that makes roughly 90% of its money via ads.
Source: Twitter
Show me the money
In the online ad world the revenue equation is simple:
Ad engagements x Cost per engagement = Revenue
Engagements are largely a function of two forces, the number of users and engagement among those users. Cost per engagement is a reflection of ad market dynamics: the return on investment (ROI) advertisers are seeing on the dollars they spend, and the perceived value of reaching the audience the platform is offering up.
Over the past year-plus, Twitter has managed to grow ad engagements through marginal user growth, adjustments to the platform, and improved user engagement. But as the platform has struggled to meaningfully grow users and advertisers have funneled money toAlphabet's (NASDAQ: GOOG)(NASDAQ: GOOGL) Google and Facebook (NASDAQ: FB)where they see better ROI's, Twitter's ad prices have plummeted and haven't seemed to find a bottom yet.
| | | |
| --- | --- | --- |
| Quarter | YoY change in ad engagements | YoY change in cost per ad engagement |
| 1Q 2016 | 208% | (56%) |
| 2Q 2016 | 226% | (64%) |
| 3Q 2016 | 91% | (44%) |
| 4Q 2016 | 151% | (60%) |
| 1Q 2017 | 139% | (63%) |
For a while, the company has been able to make it up on volume, creating enough engagements to overcome declining ad prices and still post revenue growth... until recently.
| | | |
| --- | --- | --- |
| Quarter | Advertising revenue (millions of dollars) | YoY growth |
| 1Q 2016 | $531 | 36.8% |
| 2Q 2016 | $535 | 18.4% |
| 3Q 2016 | $545 | 6.2% |
| 4Q 2016 | $638 | (0.4%) |
| 1Q 2017 | $474 | (10.7%) |
This past quarter was the first time the company failed to grow ad revenue on either a year-over-year or sequential basis, as engagements growth simply wasn't enough to compensate for the precipitous decline of ad prices.
It's tough to see that changing, as research firm eMarketer forecasted that Twitter's slice of the U.S. mobile ad spend pie will fall from 2.6% in 2016 to 2% this year. Meanwhile, Facebook and Google's combined hold on the mobile ad market is expected to rise from 54% to 57% in 2017.
If we build it...
Recently, Twitter's management has stuck to a "if we build it, they will come" mentality with advertisers -- "it" being a growing audience for marketers ("they") to reach.
In the most recent conference call, Twitter CFO Anthony Noto said:
That's a feel-good story for Twitter, until you realize Noto said more or less the same thing six months prior, before the company reported its first two quarters of year-over-year declines in advertising revenue.
So far, the improved advertiser ROI Twitter's management has been pitching hasn't seemed to land and the company is losing ground in the digital ad space.Until advertisers decide there is value to spending on Twitter, ad prices aren't going to turn around and the company's financials are going to continue to take a hit -- no matter how many users are on the platform.
10 stocks we like better than TwitterWhen investing geniuses David and Tom Gardner have a stock tip, it can pay to listen. After all, the newsletter they have run for over a decade, Motley Fool Stock Advisor, has tripled the market.*
David and Tom just revealed what they believe are the 10 best stocks for investors to buy right now... and Twitter wasn't one of them! That's right -- they think these 10 stocks are even better buys.
Click here to learn about these picks!
*Stock Advisor returns as of May 1, 2017
Suzanne Frey, an executive at Alphabet, is a member of The Motley Fool's board of directors. Dylan Lewis owns shares of Alphabet (A shares) and Facebook. The Motley Fool owns shares of and recommends Alphabet (A shares), Alphabet (C shares), Facebook, and Twitter. The Motley Fool has a disclosure policy.