Twitter's First Quarter Was Good. Instagram's Was Better.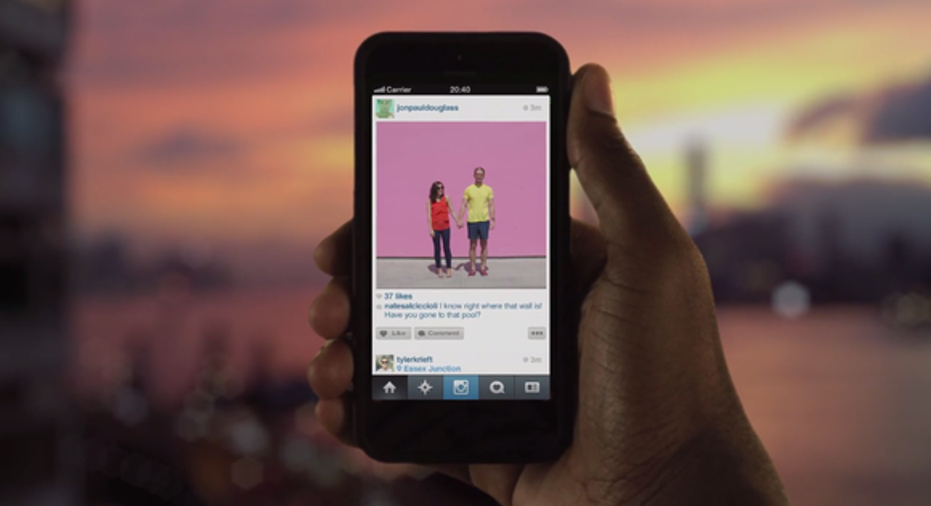 Twitter (NYSE: TWTR) just posted its largest quarterly user growth since 2015. But guess what: So did Instagram.
Although Facebook (NASDAQ: FB) doesn't provide quarterly updates on Instagram's user count, it does announce major milestones. Coincidentally (or maybe not so coincidentally), Instagram announced its latest milestone just a few hours after Twitter's earnings report.
While Twitter added a respectable, if not surprising, 9 million new monthly users since the end of December, Instagram managed to add another 100 million. The time frames aren't exact. Instagram took a bit over four months to add those 100 million, and Twitter's MAU number is averaged over its quarterly period. Still, Instagram is adding new users at around 10 times the rate of Twitter despite being more than twice its size.
What's more, Instagram's user growth is accelerating. After a cadence of adding 100 million new users every nine months, it took just six months to go from 500 million to 600 million, and four and a half months to go from 600 million to 700 million. In other words, it's adding users twice as fast as it did just a year ago. Then again, so is Twitter.
Image source: Facebook.
The copycat strategy is working
Instagram's user growth accelerated following the introduction of Stories, a direct clone of Snapchat's feature of the same name. Not only has there been a noticeable impact on Instagram's user growth, there's been an impact on the Snap (NYSE: SNAP) app's growth as well. Snapchat added just 13 million daily users from July to December.
Snapchat also copied Snapchat's core disappearing photo feature in its Direct Message product, which has grown from 300 million users to 375 million users since launching the feature in November.
Image source: Instagram.
Twitter CEO Jack Dorsey told analysts the changes to the timeline "produced results" during the company's first-quarter earnings call. Indeed, engagement has increased significantly over the past year, with daily active users up 14% year over year last quarter. Instagram's changes may have had a similar effect on user engagement. Instagram's daily user growth appears to be growing even faster than its monthly users.
Facebook can lean on Instagram
Some investors are worried about Facebook's ability to keep growing ad revenue after CFO Dave Wehner warned the flagship app is bumping up against ad load saturation. Simply put, there's no more room to stuff ads into users' news feeds. But Instagram's ad load remains relatively low, although it's growing quickly.
Moreover, Instagram still has room to grow the number of advertisers on its platform. Earlier this year, the company announced it reached 1 million advertisers. That's well above Twitter's last update of 130,000 at the end of 2015, but well below Facebook's 5 million active advertisers.
As Facebook keeps funnelling its advertisers to Instagram, the company can balance ad load and ad prices to maximize revenue while maintaining high engagement. Analysts expect Instagram's ad revenue to climb from $3.2 billion last year to $5.4 billion this year and $9.1 billion by 2020.
Conversely, Twitter is experiencing its first-ever decline in revenue despite its improving user growth. Twitter says revenue growth will continue to lag user growth throughout 2017 as it refocuses its ad products and works with big brands to convince them to spend more on Twitter. Even so, it appears Instagram will surpass Twitter's average revenue per user this year and never look back.
It's not just user growth that's important; social media platforms need to attract advertisers, too. After all, those are the real customers. In both regards, Instagram had a much better quarter than Twitter.
10 stocks we like better than FacebookWhen investing geniuses David and Tom Gardner have a stock tip, it can pay to listen. After all, the newsletter they have run for over a decade, Motley Fool Stock Advisor, has tripled the market.*
David and Tom just revealed what they believe are the 10 best stocks for investors to buy right now...and Facebook wasn't one of them! That's right -- they think these 10 stocks are even better buys.
Click here to learn about these picks!
*Stock Advisor returns as of April 3, 2017.
Adam Levy has no position in any stocks mentioned. The Motley Fool owns shares of and recommends Facebook and Twitter. The Motley Fool has a disclosure policy.