Twitter Wants to Litter Your Timeline With Video Ads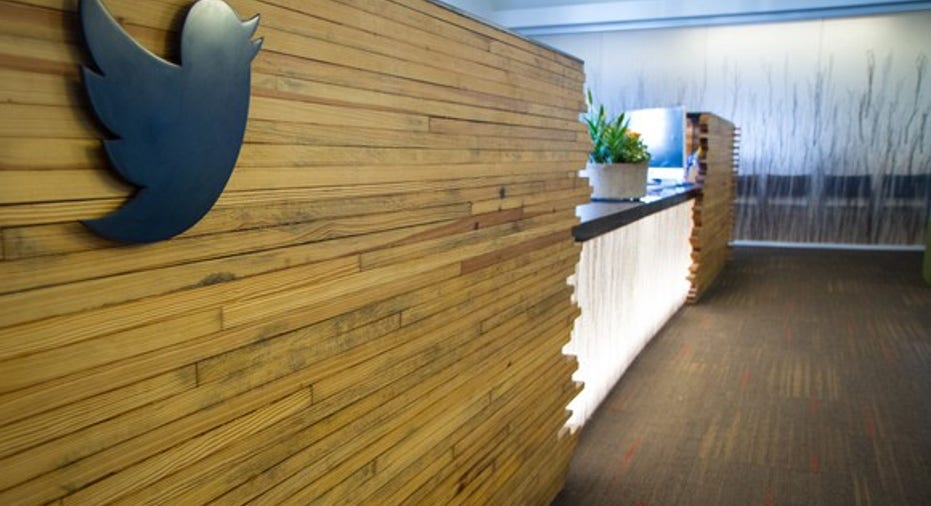 There's no question Twitter (NYSE: TWTR) is making a big bet on video. From integrating live Periscope streams with its flagship app to paying for premium content, Twitter is pushing more and more video into users' timelines. But like Facebook (NASDAQ: FB), Twitter is still looking for ways to maximize the value of those videos.
It has stand-alone video ads that show up between organic posts. It's also allowed marketers to buy pre-roll ads, which play ahead of videos produced by top content creators. That's something Facebook has long resisted. Instead, Facebook decided to test mid-roll video ads, and now Twitter is copying that idea for its videos.
Twitter has been de-emphasizing its non-video ad formats, so the push for more video ads is integral to its future ability to grow. The new mid-roll ad format could increase Twitter's ad inventory at a time when marketers are looking for new places for their digital video ads.
Image source: Twitter.
Big competition in video
Online video continues to explode, and Twitter has some big competitors vying for people's attention. The champion of viral videos and time sucks is YouTube, the subsidiary of Google, an Alphabet (NASDAQ: GOOG) (NASDAQ: GOOGL) company. Meanwhile, Facebook has continued to push more videos into users' News Feeds, and it even launched a dedicated section in its app just for users to watch more videos. Snap'sSnapchat has built a nice video-advertising business on top of 10-second disappearing messages. Smaller competitors (some backed by large companies) are popping up every day.
Twitter says video impressions "grew significantly from Q3 to Q4 2016," but declined to give any specifics. That's not too surprising, though, considering both Facebook and YouTube have also shied away from giving specific numbers recently.
But given the amount of emphasis Twitter is putting on video, it needs to start giving investors some idea of how much users are engaging with video, at least on a relative basis. Without those details, it's impossible to tell if Twitter is gaining share in the digital video market -- which is growing rapidly, but also becoming extremely crowded.
The market is getting big fast, but it's dominated by two players
From 2014 to 2016, U.S. digital video advertising grew from 49% of total digital-ad spend to 57%, according to the Interactive Advertising Bureau. The average advertiser expected to spend 85% more on video ads in 2016 than in 2014. eMarketer expects U.S. digital video advertising to grow at a double-digit rate through 2020, reaching $16.7 billion.
That growth, however, is largely fueled by just Facebook and YouTube. A whopping 72% of marketers intend to increase spending on YouTube, according to a survey published by eMarketer. Facebook was the second most popular choice, with 46% of marketers intending to increase video ad spending on the platform. Twitter garnered the favor of just 25% of marketers.
Those numbers may have changed following controversy over ads playing before offensive content on YouTube. Several big brands have boycotted Google, opening the door for smaller players like Facebook or Twitter. But YouTube remains one of the most popular places to watch online videos and Google is taking steps to curb the ability to monetize offensive content, which means it should continue to attract tons of interest from marketers.
Does Twitter need more video ad inventory?
Twitter is looking to increase video ads, but it might be looking at it from the wrong side of the equation. Offering a bigger supply without a bigger demand won't do much to move the needle. In fact, Twitter is taking a risk of turning users away from watching videos if they dislike watching ads in the middle. That's why Facebook has been very slow to roll out the new ad format itself.
Twitter, understandably, wants to give marketers as many options as possible, and mid-roll ads do have the potential to be more effective and valuable than pre-roll or stand-alone ads. Users are paying attention already, the sound is probably on, and the video is likely fully in view. But it's unlikely to have a meaningful impact on revenue without Twitter working to increase the attractiveness of its platform.
That means it needs to start showing marketers real numbers with regard to video engagement on its platform. Twitter has provided lots of positive numbers showing how its video ads improve recall, brand awareness, and purchase intent among viewers who see them, but it's not providing the bigger picture: how many people actually see Twitter video ads. Without that data showing improvements in video engagement, Twitter will continue to fall out of favor with marketers.
10 stocks we like better than TwitterWhen investing geniuses David and Tom Gardner have a stock tip, it can pay to listen. After all, the newsletter they have run for over a decade, Motley Fool Stock Advisor, has tripled the market.*
David and Tom just revealed what they believe are the 10 best stocks for investors to buy right now... and Twitter wasn't one of them! That's right -- they think these 10 stocks are even better buys.
Click here to learn about these picks!
*Stock Advisor returns as of April 3, 2017
Suzanne Frey, an executive at Alphabet, is a member of The Motley Fools board of directors. Adam Levy has no position in any stocks mentioned. The Motley Fool owns shares of and recommends Alphabet (A shares), Alphabet (C shares), Facebook, and Twitter. The Motley Fool has a disclosure policy.