Twitter Shares Plunge on Report Bidders Are Scarce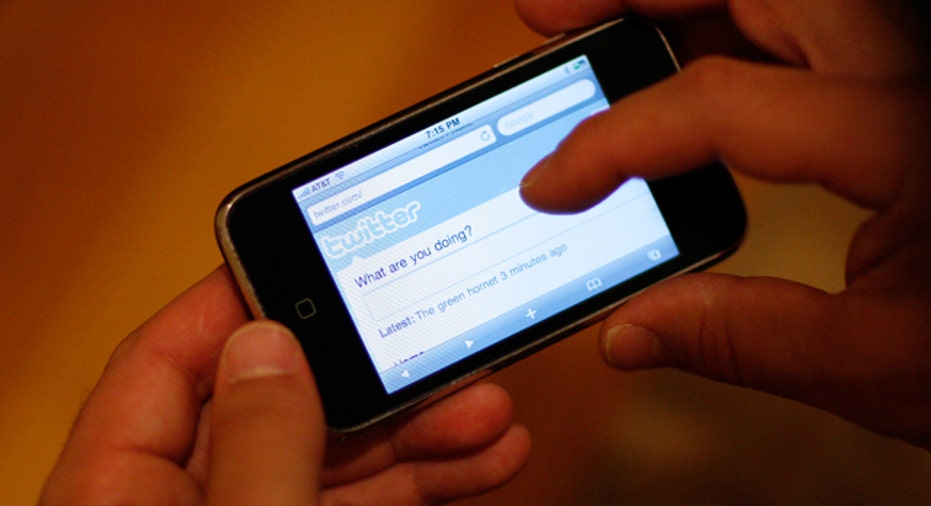 Twitter (NYSE:TWTR) shares plunged on Thursday, a day after technology website Recode reported that Alphabet's Google and Disney would not bid for the social network and Apple was unlikely to be a suitor.
The company has requested binding acquisition bids within the next two weeks, Reuters reported on Wednesday, and hopes to wrap up sale negotiations before the end of the month.
Google was a likely contender for the microblogging service, Recode reported, but those familiar with the deal said the company was not moving forward with an effort to buy Twitter at this time.
Twitter's shares fell as much as 19.2 percent to $20.10, valuing the company at about $14.2 billion. They were last down 17.2 percent at $20.60.
Salesforce.com Inc is now left as the only potential buyer, Recode said, although the cloud-software maker has not confirmed publicly that it wants to make a bid.
Salesforce Chief Executive Marc Benioff told CNBC on Wednesday that Twitter was "an exciting product, but obviously the business has a lot of challenges."
The rationale for Salesforce bidding on Twitter is not clear, said Jefferies analyst John DiFucci in a note to clients. Buying Twitter would reduce the value of Salesforce shares by about $11 through dilution, while increased debt could cut another $9.50 from the stock.
Salesforce's shares were up 3.6 percent at $70.90 on Thursday.
Other potential bidders beyond Salesforce are taking a look at Twitter, CNBC said, citing sources.
And Google might not be out of the running entirely, said Patrick Moorhead, analyst from Moor Insights & Strategy.
"I think Google needs Twitter and Twitter needs Google. Google has failed multiple times to create a compelling social media platform and they need a company like Twitter," Moorhead said. "I do not think this is the end of it. This is more likely Google trying to send a message toTwitter that 'your terms are too rich.'"
Twitter has told potential acquirers it wants to conclude negotiations about selling itself by the time it reports third-quarter earnings on Oct. 27. The timeline is ambitious in the context of most mergers and acquisitions, given that Twitter began mulling a sale only last month.
The company, run by Jack Dorsey, has struggled to generate revenue growth and profit despite having about 313 million average monthly active users. Twitter missed Wall Street sales expectations in the first and second quarters of 2016 and has yet to produce a net profit in 11 quarters as a public company.
Up to Wednesday's close, Twitter's stock had fallen nearly 12 percent in the last 12 months, but had risen by about a third since reports emerged in September that the company was in talks with Salesforce.
(Reporting by Rishika Sadam and Tenzin Pema in Bengaluru; Writing by Nick Zieminski; Editing by Ted Kerr and Meredith Mazzilli)