Twitter Sale Nears As Bids Come Due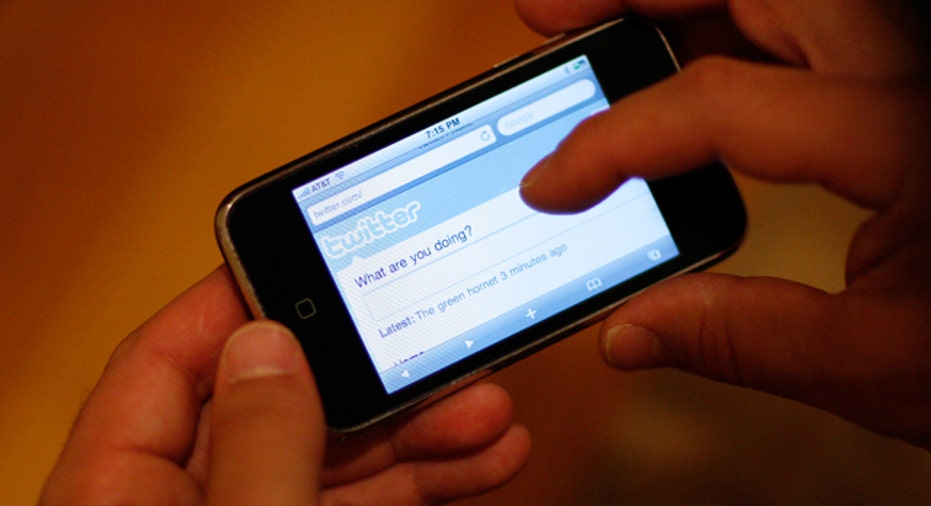 Twitter is expected to field bids this week, and Marc Benioff has been building a case to Salesforce.com Inc. investors and others that his company should be the buyer, according to people familiar with the matter.
Mr. Benioff is looking to make a splashy acquisition that would secure for Salesforce a treasure trove of data as well as a prized consumer brand, according to the people.
Mr. Benioff, whose recent approach to Twitter set off the bidding process, sees the social-media pioneer as an "unpolished jewel" with untapped potential in advertising, e-commerce and other data-rich applications he regards as important to the cloud-software juggernaut's next phase of growth, the people said.
But the brash CEO, who lost out to Microsoft Corp. in a bitter battle to buy LinkedIn Corp. this spring , faces formidable obstacles. Alphabet Inc.'s Google may bid also, the people said, while media giant Walt Disney Co. has been considering its own offer.
While Twitter could cost upward of $20 billion, or more than a third of Salesforce's roughly $49 billion market value, it would be more bite-sized for Google, the search powerhouse whose parent sports a market value of more than $500 billion. Disney, meanwhile, has a market capitalization of almost $150 billion.
There is no guarantee any bid will come in high enough to entice Twitter to sell, and the company could remain independent.
Salesforce investors so far have been cool to the prospect of a deal with Twitter, which is beset with challenges. Owning it would also vault Salesforce outside its comfort zone as a provider of cloud-based services for businesses, which helped pioneer the concept of selling software as a service over the internet.
But Mr. Benioff clearly has a gleam in his eye for Twitter, which generates untold reams of data from its hundreds of millions of users and offers potential as a tantalizing turnaround opportunity.
"Data is the currency in software's new world order," he said in an interview this past weekend, though he wasn't specifically speaking about Twitter. "I'm looking hard at unique data-rich companies and what I can do to make them more powerful and innovative if combined with Salesforce."
At a private dinner recently, Mr. Benioff told a dozen tech CEOs that Twitter is an "unpolished jewel," according to a person who attended. "Twitter is a great brand," he told the CEOs, and he wants to "make it a great company," according to the person.
Like LinkedIn, Twitter could bring Salesforce reams of data to create recommendations and insights for its corporate customers.
Twitter could complement Mr. Benioff's goal of harnessing more data for artificial-intelligence-driven analysis, as well as allow Salesforce to offer additional services in sales, marketing and e-commerce for the company's 150,000 customers.
Both Salesforce and its CEO already have ties to Twitter. Mr. Benioff and Twitter Chief Executive Jack Dorsey live in the same San Francisco neighborhood. Salesforce already incorporates Twitter in numerous cloud services for its corporate customers, from service complaints handled through tweets to analysis of tweets on products.
The exuberant Mr. Benioff, who became a billionaire as Salesforce's stock rose ninefold in the past decade, sees numerous benefits from bringing the companies more closely together. According to a person familiar with his thinking, Mr. Benioff is convinced a strong partner could figure out how to better monetize Twitter's big user base and fire hose of content, something the social-media company has struggled with.
At first blush, Twitter, a strong consumer brand, seems an unlikely fit for the corporate-focused Salesforce. In acquiring Twitter, Salesforce would take on a host of problems that have dogged the social-media company, including its struggles to reinvigorate user growth and combat some of its users' abusive behavior.
Twitter would also be a much bigger acquisition than Mr. Benioff has ever done before.
Mr. Benioff's M&A focus is "the single biggest overhang" on Salesforce stock, UBS Group AG software analyst Brent Thill said. After Salesforce failed to meet its billings forecast and revenue guidance in its most recent quarter, some investors worry about the health of its core business and want the company to focus on that.
Yet, "if Marc goes this big, the market might ultimately give him a pass because he changed the industry," Mr. Thill said. "Marc has shown vision and backed it up with financial proof. Now he may tell investors that in return for short-term pain, prepare for long-term gain."
Indeed, Mr. Benioff said in the interview that he would assure investors at the company's Dreamforce customer conference in San Francisco Wednesday that, regardless of whether it makes a big purchase, Salesforce will continue to deliver "excellent operating results." He added: "In reality, we've not altered our mindful approach to acquisitions."
Salesforce has made a number of purchases lately. In July, it bought e-commerce specialist Demandware Inc. for $2.8 billion, Salesforce's largest takeover to date. This week, it agreed to buy San Francisco startup Krux for about $700 million in a bid to bolster the artificial-intelligence capacity in Salesforce's marketing cloud.
Mr. Benioff said he is spending about 25% of his time on M&A this year.
In addition to the bid for Twitter and the Krux deal, Salesforce is appealing to U.S. and European regulators to scuttle or revise Microsoft's $26 billion planned acquisition of LinkedIn, another deep well of valuable data. He has complained about the LinkedIn sales process.
Mr. Benioff said his goal was to get Microsoft to open up LinkedIn's huge repository of individual and company profiles, rather than allow the software giant to wield it as competitive advantage against Salesforce and other enterprise-software companies.
Write to Monica Langley at monica.langley@wsj.com