Twitter Remains Digital Advertisers' 4th Choice After Google, Facebook, and YouTube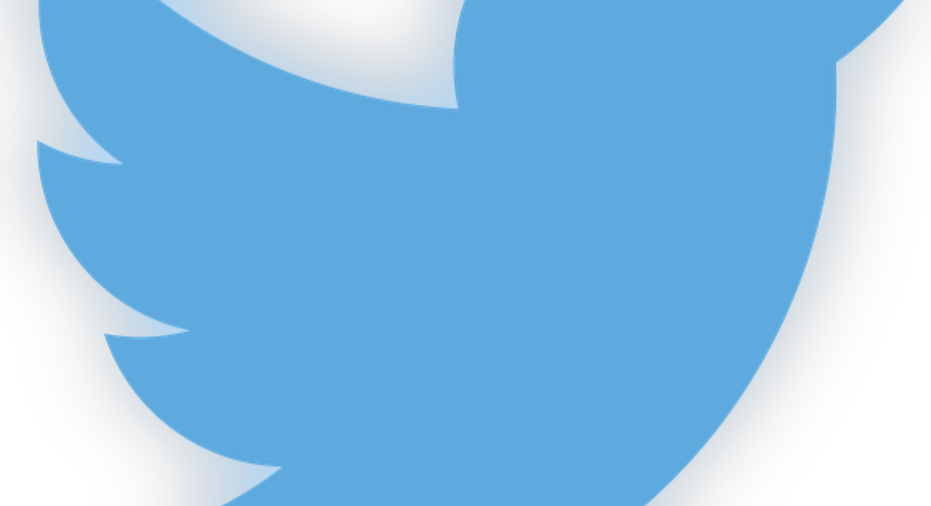 Advertising budgets are shifting from traditional media such as newspapers, magazines, and television to digital outlets, but there are only two clear winners from that shift: Facebook and Google. Among marketers surveyed by RBC Capital, 82% said they were planning to increase their online advertising budgets in the next year.
SOURCE: TWITTER.
But those funds are increasingly being funneled toward Facebook and Alphabet subsidiary Google, while other digital ad properties, such as Twitter , remain relatively stagnant.
The gap is growingThe gap in ad spend between the top two -- Facebook and Google -- and Twitter is growing. RBC conducts the same survey every six months or so. Here's a comparison of the results from last time to this time.
Fewer advertisers are looking to increase their Twitter budgets, while more are planning to increase their budgets with Facebook and Google compared with October. Just a year ago, 54% of advertisers planned to increase their spending on Twitter. What's more, 23% of advertisers plan to decrease their spend with Twitter, and only 9% of Facebook advertisers and 10% of Google advertisers plan to decrease their ad budgets.
This should be especially concerning for Twitter investors. On the company's fourth-quarter earnings call, CFO Anthony Noto said, "growth in [brand advertiser] revenue is going to come primarily in growing budgets themselves."
On the direct-response advertising side, Twitter also needs help attracting new advertisers to grow the business. The company grew its total active advertisers by 90% last year to 130,000. And while 90% growth sounds good, consider that Facebook added 1 million net new advertisers over the past year for 50% growth, and Instagram went from a few thousand to 200,000 in just six months after opening its ads API.
Why Twitter advertisers aren't increasing their budgetsThe root cause of Twitter's problem growing its share of ad budgets seems to be that its ad products don't offer a particularly strong return on investment. Just 29% of respondents to RBC's survey said they saw improvements in return on investment over the past six months. Comparatively, 59% of Facebook advertisers saw improved ROI, while 43% and 39% of respondents saw improvements in ROI for Google and YouTube ads, respectively.
RBC noted, "Twitter was the only platform to see a clear falloff in its relative ROI vs. our prior survey." That's somewhat surprising, considering the consistent increase in average ad prices on Facebook. Facebook ad prices increased 21% last quarter after increasing 335% in the same period a year ago. The fact that Facebook saw the most improvement in ROI is a testament to its reach and targeting capabilities.
The decline in ROI perception for Twitter ads could lead to pressure on ad prices, as marketers simply aren't willing to pay as much. The past two quarters, Twitter has seen declines of 41% and 39% as it increases the number of ad impressions via autoplay video ads. The increase in engagements is masking the decline in average ad prices, but investors will see a fair comparison in the third quarter.
Unless Twitter can figure out how to improve its ROI for advertisers, Twitter will be unable to grow its share of advertising budgets. Ultimately, that will put pressure on its ad revenue growth, which we're already starting to see. Unless the improvements come fast, investors can expect things to get worse.
The article Twitter Remains Digital Advertisers' 4th Choice After Google, Facebook, and YouTube originally appeared on Fool.com.
Suzanne Frey, an executive at Alphabet, is a member of The Motley Fool's board of directors. Adam Levy has no position in any stocks mentioned. The Motley Fool owns shares of and recommends Alphabet (A shares), Alphabet (C shares), Facebook, and Twitter. Try any of our Foolish newsletter services free for 30 days. We Fools may not all hold the same opinions, but we all believe that considering a diverse range of insights makes us better investors. The Motley Fool has a disclosure policy.
Copyright 1995 - 2016 The Motley Fool, LLC. All rights reserved. The Motley Fool has a disclosure policy.