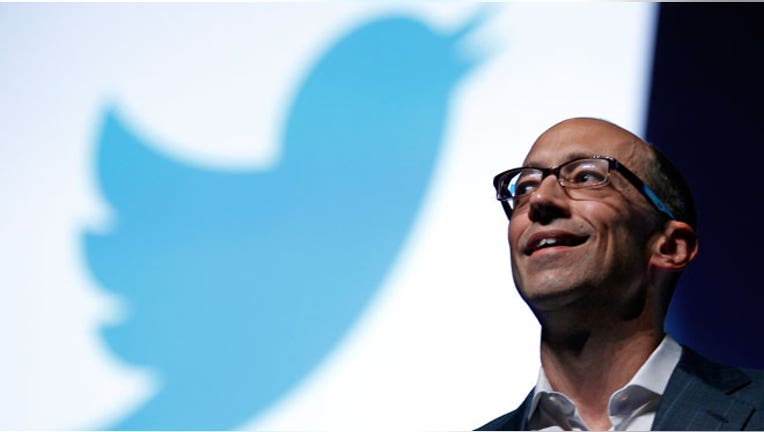 Twitter's IPO roadshow is underway, with the social media company making their pitch to hundreds of potential investors at a luncheon meeting organized by Goldman Sachs at the Mandarin Oriental hotel in New York Wednesday. CEO Dick Costolo and CFO Mike Gupta tried to convince hedge funds and other institutional investors to participate in next week's offering.
Although Twitter is not yet profitable, management touted the company's income growth potential. Twitter's revenue, which primarily comes from promoted Twitter accounts, is currently growing at a rapid pace. Their recent $350 million acquisition of MoPub, a real-time mobile advertising platform, is supposed to help Twitter expand its advertising offerings and will also be kept as a standalone business.
Twitter also pitched its global reach, demonstrating how it's connected people in times of natural disasters and humanitarian crises. Twitter showcased accounts used by world leaders and other cultural influencers. The company pointed to the media's frequent mentions of the social media platform and how that extends Twitter awareness. Twitter has 215 million monthly active users globally and 100 million daily users.
Most investors left the meeting feeling enthusiastic about Twitter's long-term potential, with some  predicting that Twitter would soon rise to a $20 billion valuation and that we could even see the share price double on the first day of trading. "This is very different than Zynga or Facebook...They have demonstrable results and that's what really matters at the end of the day," said Dr. Akram Yosri, Managing Partner at 3i Capital Group.
Other investors were on the fence, citing concerns about monetization and saying their investment would largely depend on how Twitter prices. In particular, some felt that Twitter needed to be less dependent on advertising and develop a game plan for growing revenue internationally. Twitter is currently expected to price between $17-$20 per share, with an $11 billion valuation.
Meanwhile, Facebook (NASDAQ:FB) was releasing earnings, which exceeded expectations. Facebook's improved stock performance will be beneficial to Twitter's valuation. More than a year after Facebook's May 2012 IPO, the company finally saw its shares exceed its $38 IPO price this summer. Facebook has recently been trading at $49, with the share price expected to rise further after Wednesday's earnings news.
Yet because of Facebook's initial IPO missteps, Twitter has been trying to do everything differently. They are listing on the New York Stock Exchange, instead of the Nasdaq. Although they have a similar lead underwriting team, Goldman Sachs is running it, instead of  Morgan Stanley. They have also been holding a quieter roadshow, mostly "one-on-one meetings," with small groups of investors.
Twitter's roadshow will continue with visits to Boston, Chicago, Los Angeles, Denver, and its hometown of San Francisco. Twitter is expected to price on Nov. 6, and will begin trading on Nov. 7.