Twitter Just Put Up Its Best User Growth in Years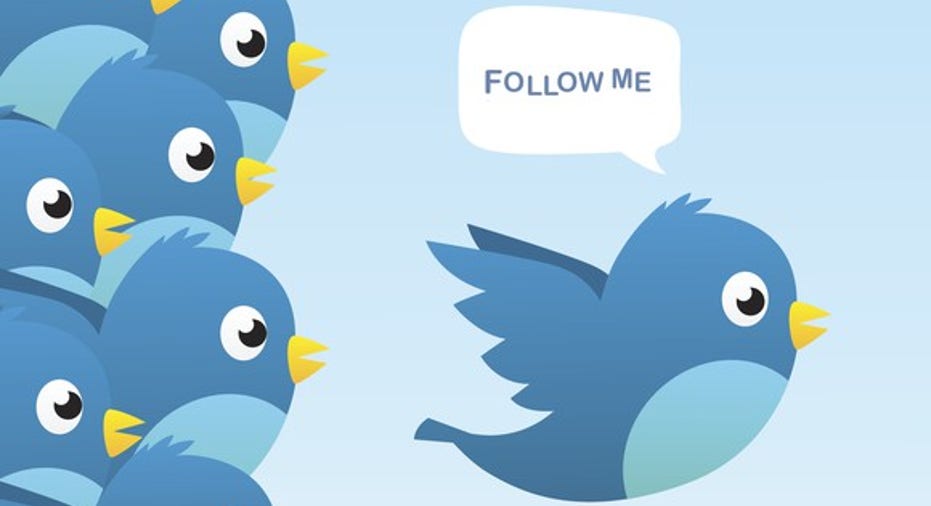 Beleaguered micro-blogging service Twitter (NYSE: TWTR) reported first-quarter results earlier this morning, and overall investors are rather pleased; shares rose as much as 12% today.
Revenue in the first quarter came in at $548 million, down 8% from a year ago, which translated into non-GAAP net income of $82 million, or $0.11 per share. That represents Twitter's first reported decline in revenue, which isn't entirely unexpected, but the drop was much more modest than previously anticipated.
Daily active users (DAUs) increased 14% year over year, but there's not much context to that figure since Twitter won't disclose absolute DAUs. In terms of monthly active users (MAUs), Twitter just put up its strongest sequential increase in years.
Image source: Getty Images.
Party like it's Q1 2015
There are now 328 MAUs worldwide, up 9 million sequentially. After years of malaise and stagnating user growth, Twitter has finally notched a meaningful bump.
Data source: Twitter. Chart by author.
This is the strongest sequential addition in two years, after the company reported 14 million in sequential MAU additions in Q1 2015.
Data source: Twitter. Chart by author.
While Twitter won't disclose DAU figures, investors can glean that engagement is improving as measured by the DAU/MAU ratio. DAUs rose 14% year over year, while MAUs rose 7% year over year, so directionally engagement is heading the right way. What's much harder to reconcile is that ad revenue is heading the wrong way, down 11% year over year, with the core U.S. market being particularly weak, down 17% year over year.
The Facebook strategy is working
A year ago, Twitter said it would begin exploring changes to how it displays tweets. Specifically, Twitter was pursuing a Facebook-esque strategy of algorithmic curation, beyond the historical method of only displaying tweets in reverse chronological order. The move sparked backlash among Twitter enthusiasts, who started a #RIPTwitter hashtag and feared the platform would just become "Facebook 2.0."
Here's the rub: It's working. Of course, the underlying purpose for such a change is to increase the relevance of tweets, which can improve engagement across the platform, so it's a little unclear why users initially responded so harshly to the idea; shouldn't all users prefer more relevant content? On the earnings call, CEO Jack Dorsey made it clear that the change is helping:
Increased political engagement, in part driven by our Tweeter-in-Chief, is also helping, according to COO Anthony Noto:
It's clear that Twitter continues to struggle with figuring out how to monetize all the increased engagement, especially in its most important market, the U.S.; domestic engagement metrics look strong, but domestic ad sales are declining rapidly. The fact that mediocre financial results can cause shares to rally this much goes to show just how low the bar is for Twitter.
10 stocks we like better than TwitterWhen investing geniuses David and Tom Gardner have a stock tip, it can pay to listen. After all, the newsletter they have run for over a decade, Motley Fool Stock Advisor, has tripled the market.*
David and Tom just revealed what they believe are the 10 best stocks for investors to buy right now... and Twitter wasn't one of them! That's right -- they think these 10 stocks are even better buys.
Click here to learn about these picks!
*Stock Advisor returns as of April 3, 2017
Evan Niu, CFA owns shares of FB. Evan Niu, CFA has the following options: long January 2018 $120 calls on FB. The Motley Fool owns shares of and recommends FB and Twitter. The Motley Fool has a disclosure policy.