Twitter Is Looking to Diversify Its Revenue With a Paid Subscription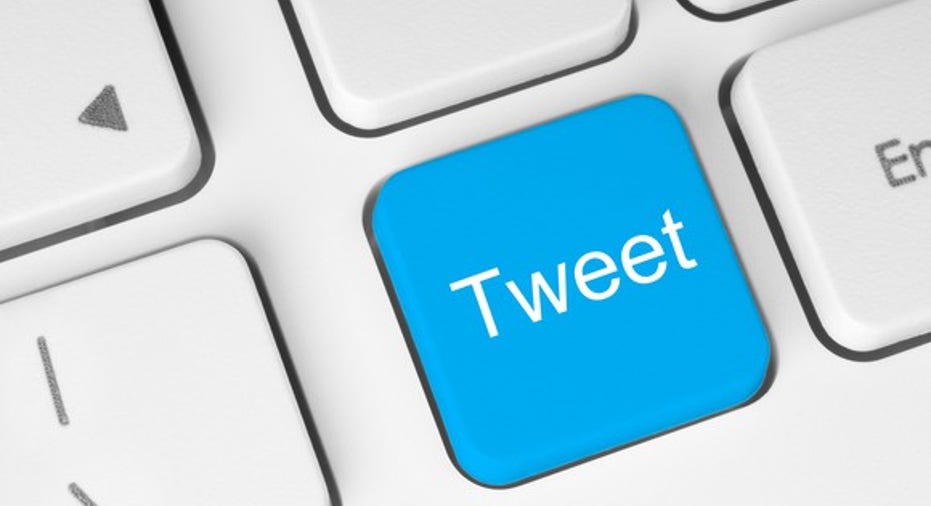 Twitter's (NYSE: TWTR) struggles to keep growing ad revenue have led it to search for alternative revenue streams. Its most recent idea is a paid subscription for "a new, more enhanced version of Tweetdeck," a Twitter spokesperson told TheVerge. Twitter bought Tweetdeck in 2011, and it allows users to manage multiple accounts, view responses and activity, create collections of tweets, and more.
The paid product would be aimed at marketers, journalists, professionals, and anyone else that wants to "find out what is happening in the world quicker, to gain more insights, and see the broadest range of what people are saying on Twitter," according to a survey Twitter sent out. It would also get rid of ads for those users.
Twitter provides a lot of value to journalists and marketers, and it could take a tip from Microsoft's (NASDAQ: MSFT) LinkedIn for developing paid solutions to their problems. Most of LinkedIn's revenue, in fact, comes from its paid services. With Twitter's ad revenue expected to decline this year, a new revenue stream could be a huge boost for Twitter.
Image source: Getty Images.
Making it easier to use Twitter
When Jack Dorsey reassumed the role of CEO at Twitter, he said, "The product remains too difficult to use." He was mostly referring to the steep learning curve for new users, but even power users could be left wanting.
Management continuously touts how news breaks on Twitter before the major news networks pick it up. If Twitter can make it easier for journalists to find breaking stories, gather comments from interested parties, and put an entire report together, that's providing a real value to journalist -- a value they (or their employers) might be willing to pay a monthly subscription price for.
Many marketers already pay for third-party analytics to see what's working with the accounts they manage and what doesn't. If Twitter can provide those insights and content suggestions all from its own dashboard, marketers may be willing to pay for that service.
Following in LinkedIn's footsteps
Twitter could do for journalists what LinkedIn did for recruiters.
LinkedIn's professional network is an unmatched asset. It monetizes that asset by selling access to recruiters. LinkedIn's 2016 run rate for its hiring solutions products was $2.1 billion before Microsoft bought the company in the fourth quarter. For reference, Twitter's total 2016 revenue was $2.5 billion.
But Twitter's job is a little more difficult than providing access. It already does that, twice over. Its data licensing business provides its firehose of data to various outfits that use it to analyze anything from consumer sentiment to the stock market. Its basic free product also offers access to just about anyone you might be interested in hearing more from.
For Twitter to sell a paid service, it will have to offer better ways to organize and analyze all the information people are sharing on its network. And it will have to do it better than anyone else is. That's a tall order, but nobody is better positioned to do it than Twitter itself.
The need for a new revenue stream
Twitter is expected to suffer a revenue decline this year after de-emphasizing some of its ad products. Twitter is most focused on video and video advertising, spending heavily on content deals and developing new technology. While video ads are generally higher-priced and higher-margined, Twitter faces significant competition in the video ad space from other social networks. It has a much better advantage as a source for news information.
If Twitter can successfully launch a paid service, it would be a huge boon to Twitter and its investors if it can develop a product where it has a much more significant competitive advantage than it does in video advertising.
It could also take the focus off Twitter's stagnant user growth, and shine a light on the value of its core power users.
A premium version of Tweetdeck is by no means a sure thing -- we don't even know if Twitter will actually release such a product. But Twitter needs to find a way to diversify beyond advertising besides just providing wholesale licenses to its stream of data.
10 stocks we like better than TwitterWhen investing geniuses David and Tom Gardner have a stock tip, it can pay to listen. After all, the newsletter they have run for over a decade, Motley Fool Stock Advisor, has tripled the market.*
David and Tom just revealed what they believe are the 10 best stocks for investors to buy right now... and Twitter wasn't one of them! That's right -- they think these 10 stocks are even better buys.
Click here to learn about these picks!
*Stock Advisor returns as of February 6, 2017
Teresa Kersten is an employee of LinkedIn and is a member of The Motley Fool's board of directors. LinkedIn is owned by Microsoft. Adam Levy has no position in any stocks mentioned. The Motley Fool owns shares of and recommends Twitter. The Motley Fool has a disclosure policy.