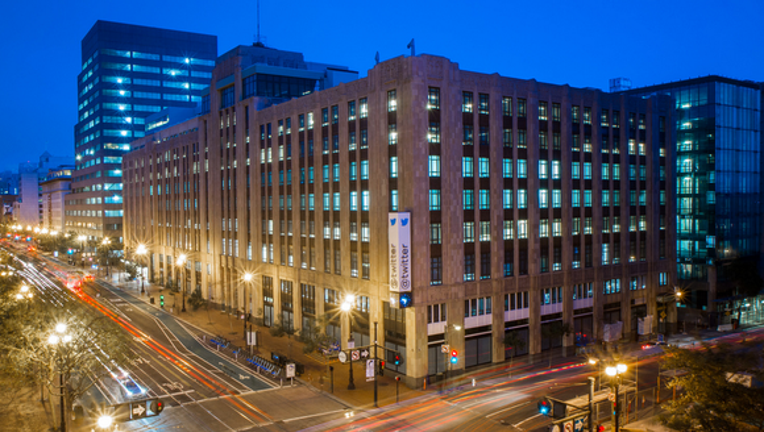 What happened
On Thursday, Twitter (NYSE: TWTR) stock fell almost 4% following a Nov. 9 announcement that the company's chief operating officer, Adam Bain, was leaving"to explore new opportunities." While the stock is up slightly on Friday at the time of this writing, shares are still trading about 3% below the stock's price earlier this week, before Twitter issued a press release about the executive's departure.
Twitter headquarters. Image source: Aaron Durand (@everydaydude) for Twitter.
CFO Anthony Noto will replace Bain and simultaneously step down from his CFO role, though Noto "will continue as the CFO until a new CFO is appointed," Twitter said.
According to Twitter, "As COO he will continue to manage the live content business, and assume responsibility for Twitter's revenue generating organizations including global advertising sales, data, revenue product, and MoPub, as well as global partnerships and business development, effective immediately."
Bain will stay to "assist with the transition of the COO role over the coming weeks."
Does it matter?
Bain's departure represents an important loss for Twitter. As CEO Jack Dorsey acknowledged in the press release, Bain built "a global business from the ground up." In other words, Bain essentially built Twitter's advertising business.
10 stocks we like better than Twitter When investing geniuses David and Tom Gardner have a stock tip, it can pay to listen. After all, the newsletter they have run for over a decade, Motley Fool Stock Advisor, has tripled the market.*
David and Tom just revealed what they believe are the ten best stocks for investors to buy right now... and Twitter wasn't one of them! That's right -- they think these 10 stocks are even better buys.
Click here to learn about these picks!
*Stock Advisor returns as of November 7, 2016
Daniel Sparks has no position in any stocks mentioned. The Motley Fool owns shares of and recommends Twitter. Try any of our Foolish newsletter services free for 30 days. We Fools may not all hold the same opinions, but we all believe that considering a diverse range of insights makes us better investors. The Motley Fool has a disclosure policy.