Twitter explains Rose McGowan account suspension amid Weinstein flap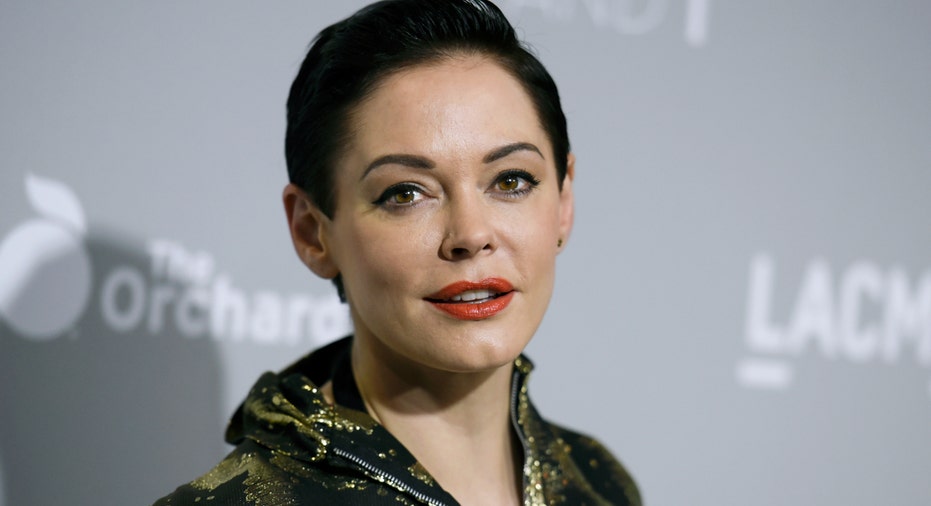 Twitter on Thursday said the suspension of actress and Harvey Weinstein critic Rose McGowan's account was a temporary measure due to terms of service violations.
"We have been in touch with Ms. McGowan's team. We want to explain that her account was temporarily locked because one of her Tweets included a private phone number, which violates our Terms of Service," the company said in a statement posted to its "Twitter Safety" account. "The Tweet was removed and her account has been unlocked. We will be clearer about these policies and decisions in the future."
McGowan said late Wednesday that Twitter had suspended her from tweeting after the social media company said she broke its rules. On her Instagram account, McGowan said "there are powerful forces at work."
"Be my voice," wrote McGowan.
McGowan's suspension caused an enormous backlash on social media, with many criticizing Twitter for a move that would silence an alleged victim of sexual harassment on its service. Jessica Chastain and Anthony Bourdain were among those who questioned Twitter's action.
"Twitter is proud to empower and support the voices on our platform, especially those that speak truth to power. We stand with the brave women and men who use Twitter to share their stories, and will work hard every day to improve our processes to protect those voices," the company added.
The flap over McGowan's suspension came days after Twitter blocked Rep. Marsha Blackburn (R-Tenn) from promoting a campaign ad about her candidacy for Senate. Twitter officials initially said Blackburn's video contained "an inflammatory statement that is likely to evoke a strong negative reaction," but later reversed the decision.
The New York Times earlier reported that McGowan was among the numerous women sexually harassed by Weinstein, who paid McGowan a financial settlement in 1997. That settlement included provisions about speaking about the case in the future.
While McGowan has avoided addressing her past with Weinstein directly, she has often seemingly referenced it. She last year said that she had been raped by a "studio head." After the New Yorker expose ran Tuesday, which included the report that Weinstein had allegedly sexually assaulted three women, McGowan tweeted "now I am allowed to say rapist."
"Any allegations of non-consensual contact are unequivocally denied by Mr. Weinstein," Weinstein representative Sallie Hofmeister said Wednesday.
McGowan also recently called Ben Affleck "a liar" on Twitter and suggested the actor knew about Weinstein's conduct. Representatives for Affleck haven't responded to messages regarding that allegation.
The Associated Press contributed to this report.